Alexandr Moskalenko: 'The upcoming game will be for six points!'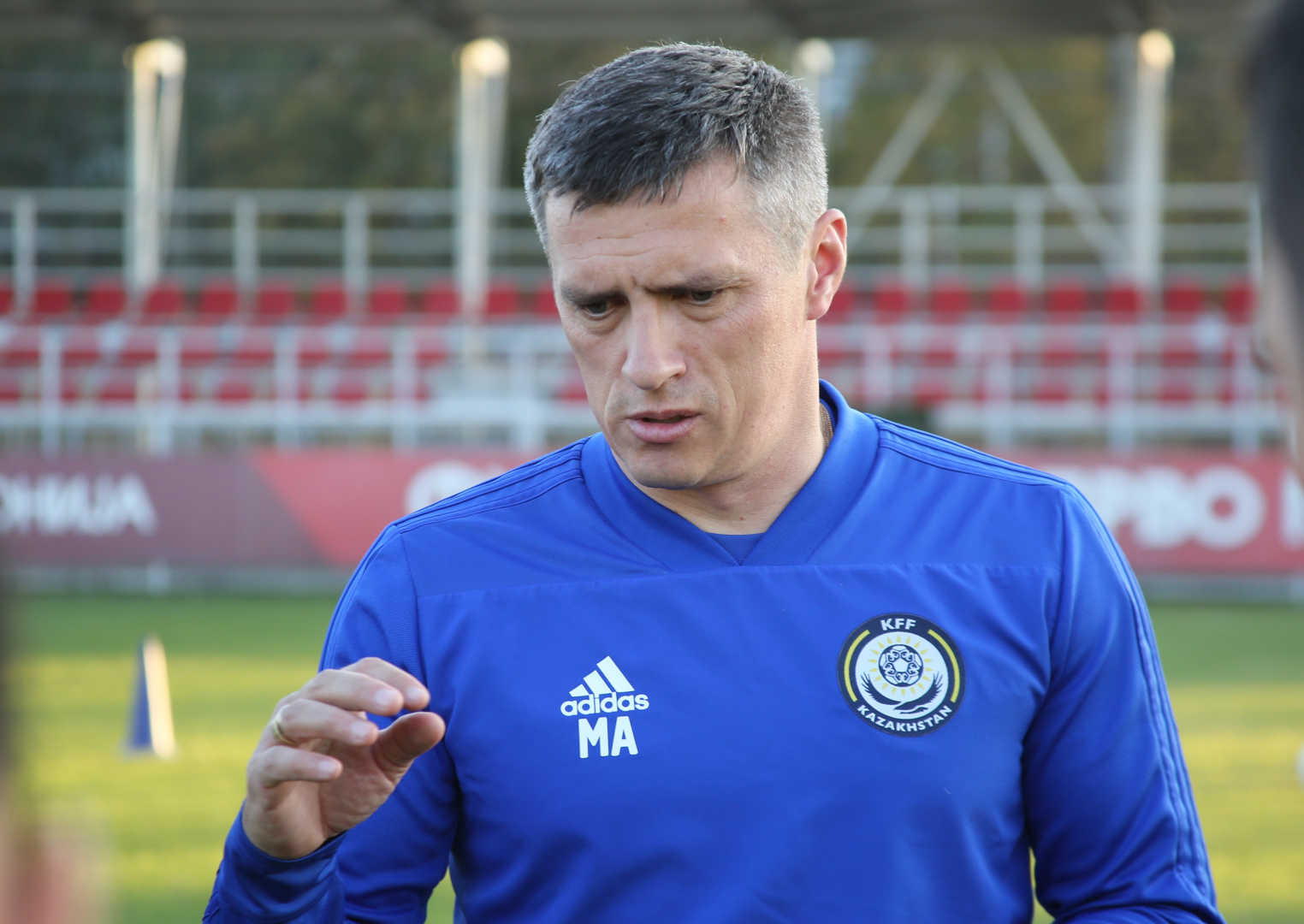 - How is the preparation for the upcoming match against Macedonia going?
- Preparation is going according to plan: on October 7th we gathered in Talgar. There we conducted a five-day training session. On October 12th we arrived in Macedonia.
- What can you say about the rivals?
- We saw their previous games and analyzed those matches. The Macedonians at this stage are favorites. They are first in our group. They play fast European football. All players are strong both physically and technically gifted. They have played at home against the Faroe Islands - 7:1, then in Montenegro they had a fighting game. In March, we saw the Macedonians at the international Antalya Cup 2019 tournament in Turkey. Currently, they are the leaders of our group. I think the upcoming game against Macedonia can be called a match for six points. At this stage, none of the team wants to concede. Moreover, the Macedonians play at home.
- What can you say about the Kazakhstan U21 squad for the upcoming game?
- Vyacheslav Shvyrev and Ramazan Orazov missed the theory. Theory is an important part of preparation. We had a serious conversation with them, after which it was decided to send them home. It is important to understand that discipline is important. The defender Nurali Alip is suspended for the numerous of yellow cards. Sagadat Tursynbay got an instep bone fracture after the match against Spain. Akmal Bakhtiyarov has a flu - so we sent him home. Unfortunately, the team has lost important players.
- You called up Kairkenov and Kenesov for the first time. There are also some players who have not played for the team yet. Will newcomers get a chance in the upcoming match?
- We try to watch every Premier League and First League round and pay attention to the statistics after the games. Kenesov played very well in the last two games. He has deserved this challenge. Kairkenov is a central midfielder. Yes, a number of players do not have game practice, but anyone can get a chance to play in the starting lineup.