Adilbek Jaxybekov: 'In each game, the Kazakhstan team plays organized and shows its level'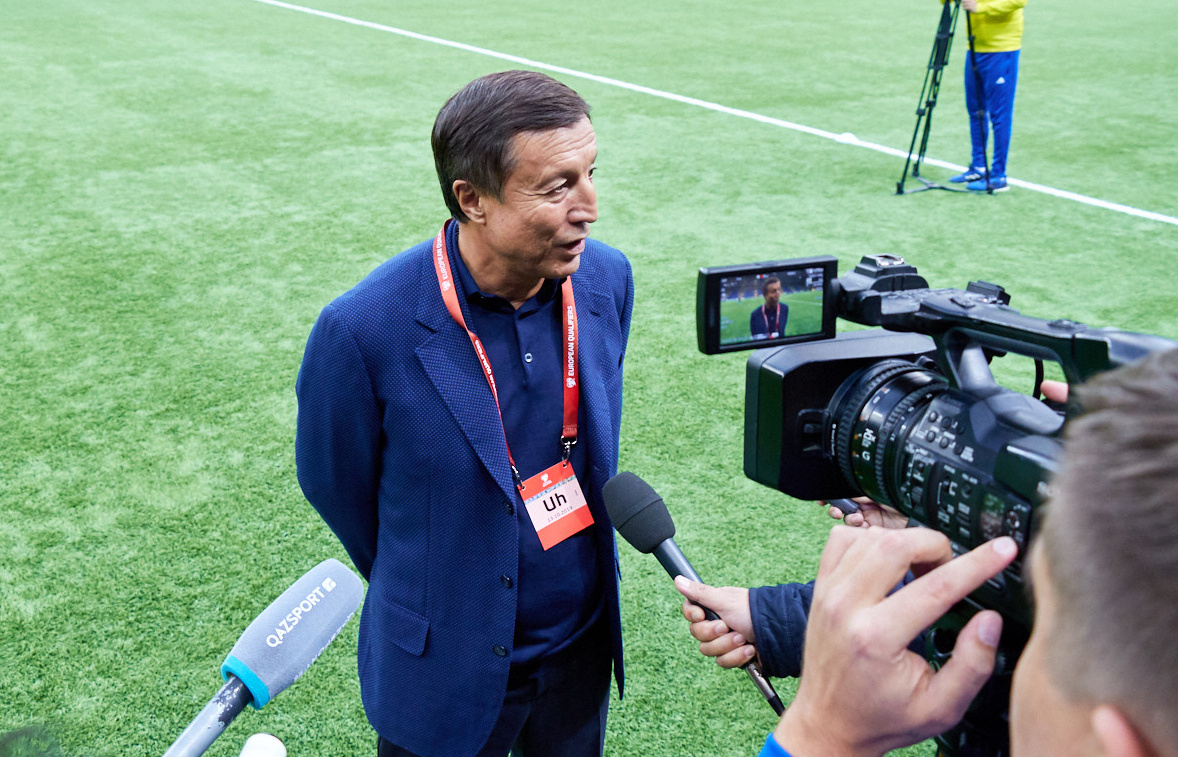 - Everyone knows that Belgium has been considered the best team in the FIFA World ranking for the last several years. Of course, it will be a difficult game. Our levels are different, but we hope that our player will do their best.
- Kazakhstan lost to Cyprus at home. How did it happen?
- The same thing I just asked our head coach. In the first half there were as many chances as we did not even have in the match against San Marino, but we could not realize those chances. The second half came out completely different. This is football, it happens. There are no weak teams in the group stages of European tournaments. Cyprus is a very strong team, in the first game we tied, and before that we had lost. Many Cyprus performers play in European leagues. A strong team, both physically and mentally, which once again proved. We saw our mistakes, we will continue to work.
It is a pity that Zainutdinov, Shchetkin and Erlanov, will not be playing tomorrow - for us this is a big loss. The coaching staff has problems with the squad, but I hope for the understanding and support of our fans, our football community. However, with such top players as Hazard, Lukaku, de Bruyne, Kompani our players will have a chance to improve their skills, their level. Our domestic championship is also at a fairly high level. FC Astana, which has been playing in European competitions, is among the TOP-50 football clubs in Europe. This suggests that Kazakhstani football is raising its level step by step, despite fierce competitiveness. I believe in domestic football and in our football players.
I want to apply to the writting press - we do not have another team, so you always need to cheer for our team and support our guys.
- Why do you think not many people came to the match against Cyprus?
- 11 thousand spectators came for the game. When we played in Cyprus, and there were only 3 thousand fans. Tomorrow we hope to see the full stadium.
- What do you think about the work of head coach Michal Bilek?
- He is a very professional coach. Despite the lack of high-class football players, Michal creates a good team. In each game, the Kazakhstan national team plays organized and showes its level. In the match against Russia, all experts noted the high organization of our game. Of course, we want a better result, but if we talk about his approach to work, this is exactly what we expect from him.