Michal Bilek: 'All the players did their best'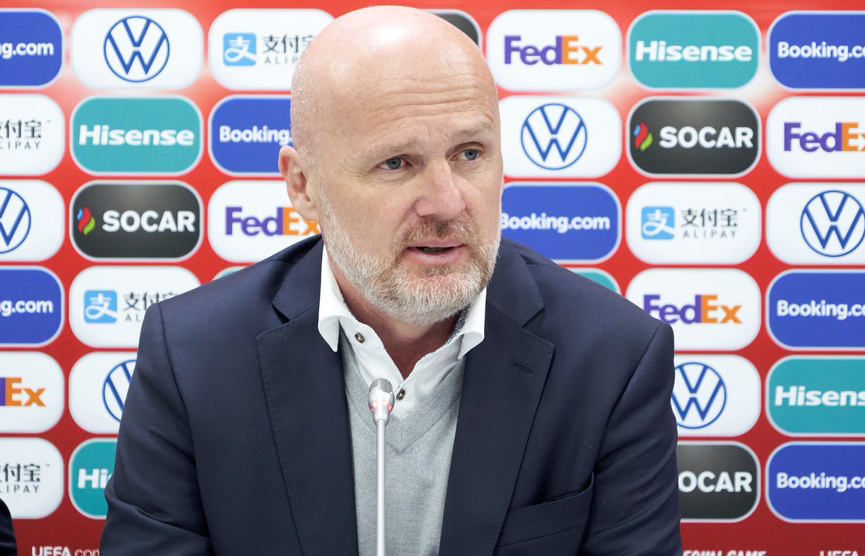 We are not happy with any defeat. Today, our players showed a great desire and played with intensity, all of the players did their best. We lost to the best team in the world, but I am satisfied with my players.
- Hazard, Mertens and other Belgians are stronger than our players and play better. What does Kazakhstan need to do to succeed in such matches?
- It is necessary that our players perform in foreign championships, for example, in the Russian Premier League. It is also necessary that more Kazakhstani teams compete in European competitions. And this experience will come.
- Are you satisfied with Olzhas Kerimzhanov?
- I can say that Kerimzhanov did as Marochkin in his first match against Belgium. Aibol Abiken played the same in the match against Russia. All of them played well, and they have good chances to play for the national team in future.
- Almost a year has passed since you headed the national team. Did you manage to realize what you wanted?
-You saw our game against Scotland in March, as well as the recent game against Russia. We want to score more in each match, but today we failed, because we played against the best team in the world. My team played the way I wanted it. The guys showed that they have good skills.
- Why did two defenders Shomko and Suyumbayev play on the left flank?
- We know Gafurzhan's skills, in his last home games he played well as a flank midfielder. Suyumbaev passed behind the opponent's defenders and played very well in attack. It is a pity that I had to replace him. Shomko also played well as a defender.
- The defender Tom Meunier wass surprised by the fact that Bauyrzhan Islamkhan played only in the local Premier League, but not in Europe...
- Before the match, we had a plan, that Islamkhan would play both as a forward and a midfielder. He played well today. We would like him to play in a good European team, in top leagues. Islamkhan is one of the best players in the Premier League, and for us he is also very important.