Alexandr Moskalenko: 'A draw is a fitting result'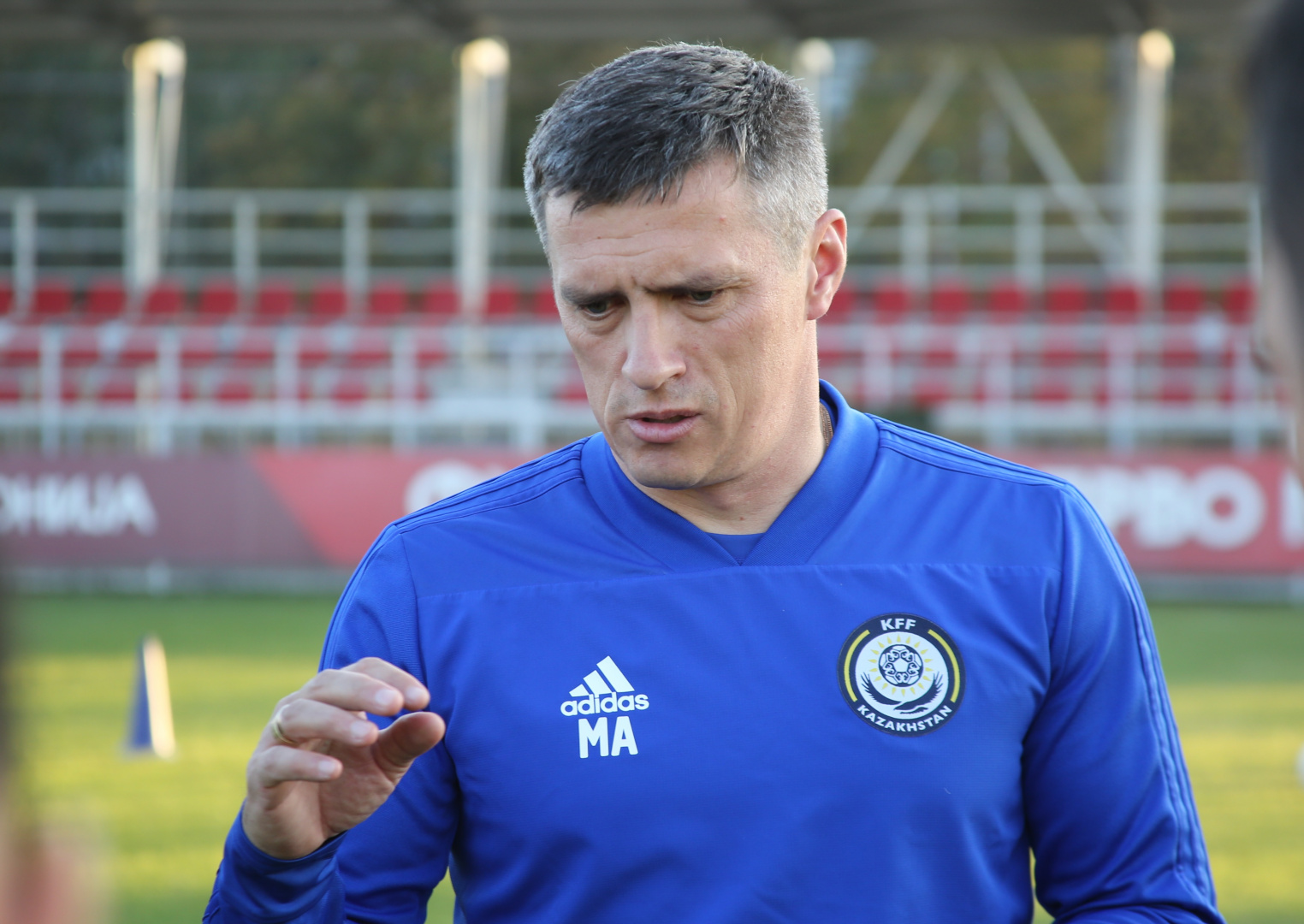 - First of all, I would like to thank my team and the coaching staff. Everyone worked very well. We expected a fighting and emotional game. It was a tough game, but our players did their best.
- Why do you think there were so many yellow cards today?
- We have many players from the First League, there are no such speeds, so sometimes they did not have time. That is why we had so many yellow cards. In addition, we are not used to play European football.
- Do you think if the team could have won today?
- We had good chances, but unfortunately we failed to realize them. Macedonia controlled the ball more then we, but Kazakhstan had excellent counterattacks. I think a draw is a fitting result. We take away a point from an away match.
- Can you compare the national teams of North Macedonia U21 and Montenegro U21?
- I would say that the Macedonians are aggressive, some of their players were under suspension at the tournament in Turkey. Montenegro plays more technically.
- Can you sum up all of the previous matches in the current qualification?
- We need to play more in Europe. Football players must be adapted to this process, since it is very difficult to play with European teams. Our players try to do their best, play with intensity and desire. At this stage, it is difficult for our players to play at as our rivals.