Kazakhstan U21 Played Last Match at the EURO-2019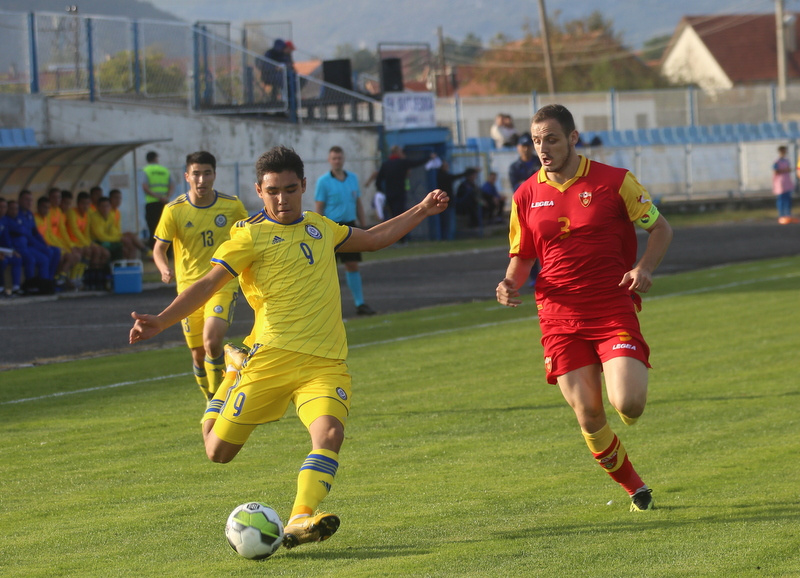 The hosts won the match with 5:1. The forward Zhandos Soltan scored the only goal for the Kazakhstan team. It should be noted that seven football players made their debut in that match.
Montenegro U21 vs Kazakhstan U21 - 5:1 (1:1)
Goals: Uskokovic 20, Milosevic 53, Vukotic 23, Drinchich 82, Milichkovich 87 - Soltanov 26
Yellow cards: Milosevic 57, Uskokovich 61, Stiepovich 65 - Orazov 61, Zhagorov 64, Ukhanov 66
Montenegro U21: Tsarevich, Peshukic, Vukčević, Lončar, Drinčić, Stiepović (Miličković 84), Osmaić (Tsamai 79), Uskoković, Vukočić (Terzić 84), Milošević, Bubanya
Kazakhstan U21: Seisen, Orynbasar, Payruz (Ukhanov 59), Tuleyev (Sarbay 78), Karimov (Makhan 72), Kasym, Tursynbay, Kusyapov, Orazov, Zhagorov.
Referees: Petri Villanen, Riku Vihirjavuori, Mika Lampmpu, Yoni Hyutiyah (all - Finland)
16.10.2018. Niksic, Montenegro. Stadium "Gradski".