Stanimir Stoilov: "Only players who deserve it, will play in the starting lineup "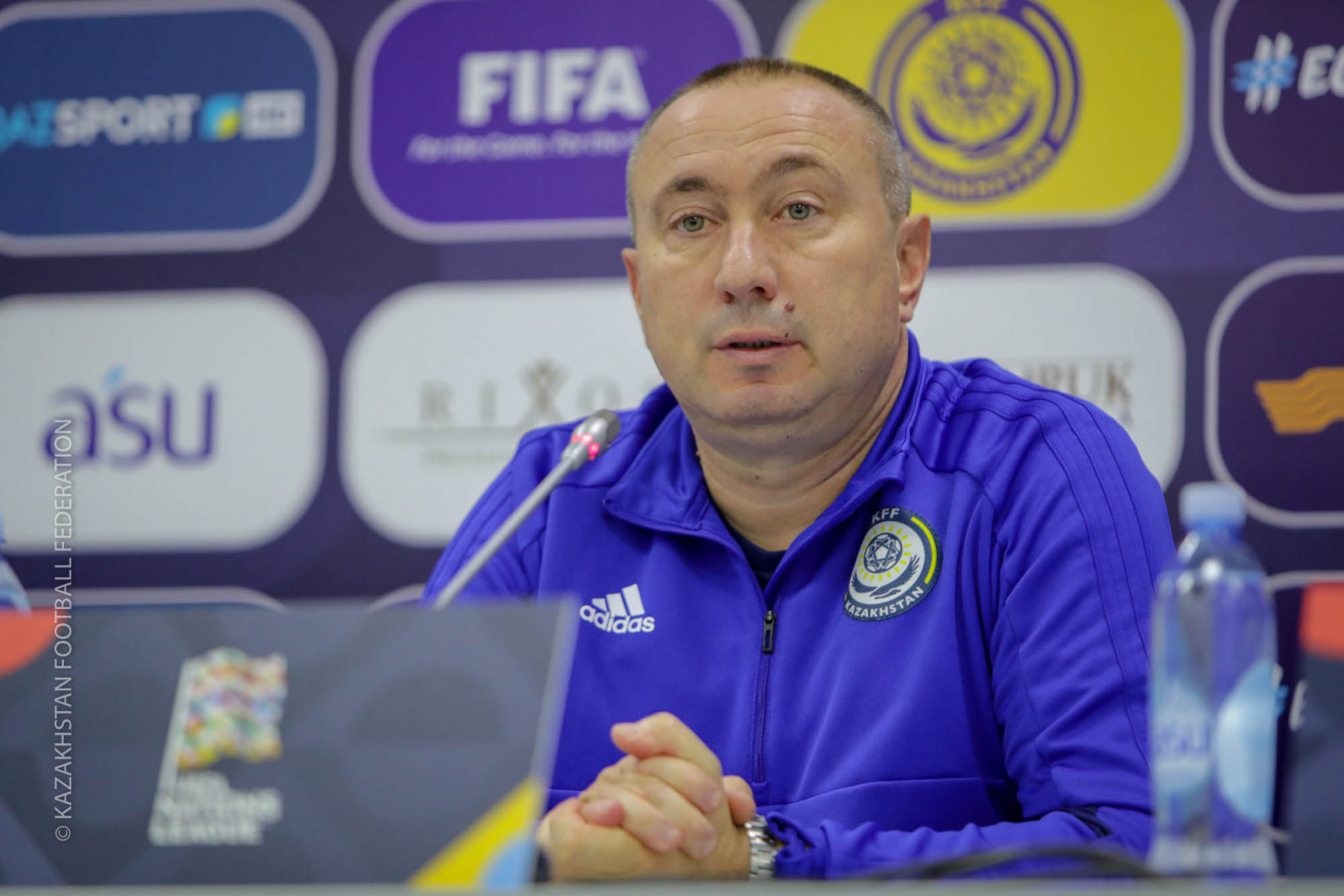 - Given the low chances to take the first place, will you give a chance to young players in tomorrow's match with Andorra?
- It is clear that hardly ever we will able to take the first place. But it is necessary to take at least the second. If Georgia qualifies for the European Championship through the group stage, others will participate in the qualification. It will be hard to fight for the first place. Tomorrow the strongest players will take the field. We already have many young people. We have to develop the confidence of our team. Place in the squad is not a gift. Play will Only those who deserve will play in the squad. There will be some substitutions. Some players need to prove their skills.
- What were our cons in the match with Latvia?
- We showed a desire to play our football. We had chances and we could decide the outcome of the match in our favor. But conceded a goal. We need to work more on our skills, confidence. Confidence comes with victories. Weed to work.
- Who can replace Islambek Kuat at tomorrow's match?
- I am calm about the middle of the field. There are several players.
- You said that you did not like several players in the previous matches. Who did you mean?
- I think they failed to do their best. They can play even better. Let's try others as they show their skills. There are those who exactly play in the starting lineup. And there are players who must still reveal their potential.
- Yuri Logvinenko does not play in the national team, because he doesn't play in the main squad of "Astana"?
- During the first game he had a slight injury and he did not have enough time to recover. If he was in fit, he would play. He had a good away game with Andorra. I think that just as defense helps attack, so attack helps defense.
- Is Bauyrzhan Islamkhan ready to play tomorrow?
- He had a slight injury after playing with Georgia, and after three days he played in Andorra. He had spasmus, but now he is training and, I think, is ready to play.
- In March, the Kazakhstan national team played well. Maybe we need to switch to the system "autumn-spring"?
Recall that the UEFA Nations match Kazakhstan vs Andorra match takes place on October 16, at the Astana Arena Stadium. Kick-off at 20:00 local time.