Stanimir Stoilov: "We created more dangerous chances than the rivals"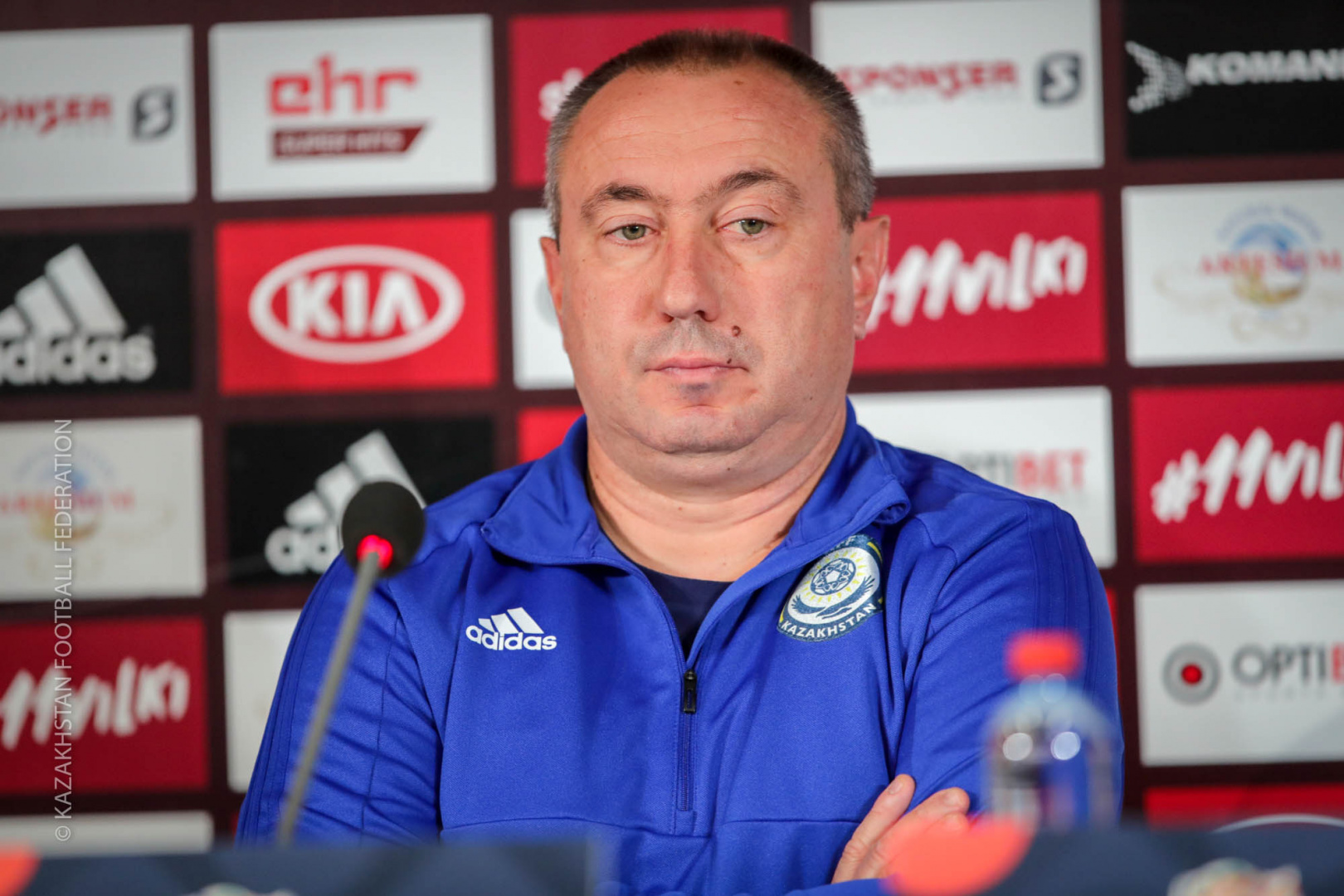 - I think that today was a good battle. Both teams tried to show spectacular football. We had a lot of points that needed to be implemented, but, unfortunately, we did not have enough time. The players had a great desire and ambition to win today. The problem of completing attacks continues to be acute. In addition, we conceded the stupid goal, in my opinion. But I can not say that I am dissatisfied with the game of my team.
- What do you think about the substitutions you made?
- We also had a good second half. At first I didn't even want to make substitutions. The players tried. The coaching staff and I tried to help by making three attacking substitutions. Given that they failed to score the second goal, I cannot say whether they strengthened or not. There were chances. If the result had been better, I would have sayid that they strengthened the game.
- And in the match with Andorra, and in today's against Latvia, we had problems in the final stages of attacks, we also had problems with the forwards. Will you take any measures regarding this matter?
- Today there were much more chances than in the match with Andorra. The only thing we can do is to use in the main part of the players who were on the substitution. In our clubs, legionaries often play in these positions, so it will be difficult to sort out this problem in a short time. We have several experienced players, as well as young players who need to be given to play and the opportunity to grow with confidence. A good match took place and Latvia was immediately obvious a serious rival, but we, I think, were a little better today.
- Kazakhstani fans notice that your work in the national team has a positive effect on its development. In addition, you rejuvenate the squad, attracting Zainutdinov, Seidakhmet and Fedin. Do you plan in the future to give a chance to the players of the "youth team" who will soon stop playing in their age category, such as Antipov, Soltan and some others?
- Yes, even from the moment of my appointment I said that my goal was to change both the style and make the team younger. We can not expect that everything will be perfect from the first games. Iam thinking about some youth players. If potential candidates show their skills from the good side and are ready to help the national team, we will recall them. Now we need to develop the team that exists and solve our problems. Playing against a strong opponent, the players show that there is progress, their confidence is growing. And that's great.
- Kazakhstan will play the next match at home against Andorra. Is it true that in many respects the result will depend on the level of support of fans?
- It will be great if the fans the stadium is full to support us. Players will be inspired, especially considering the three difficult matches that have already plated in this tournament. I believe that people see and understand that the national team do their best, tries, and this is important. I hope that at home we will get support from our fans and finally win.