Kazakhstan U19 Futsal Team Starts in the Euro Qualification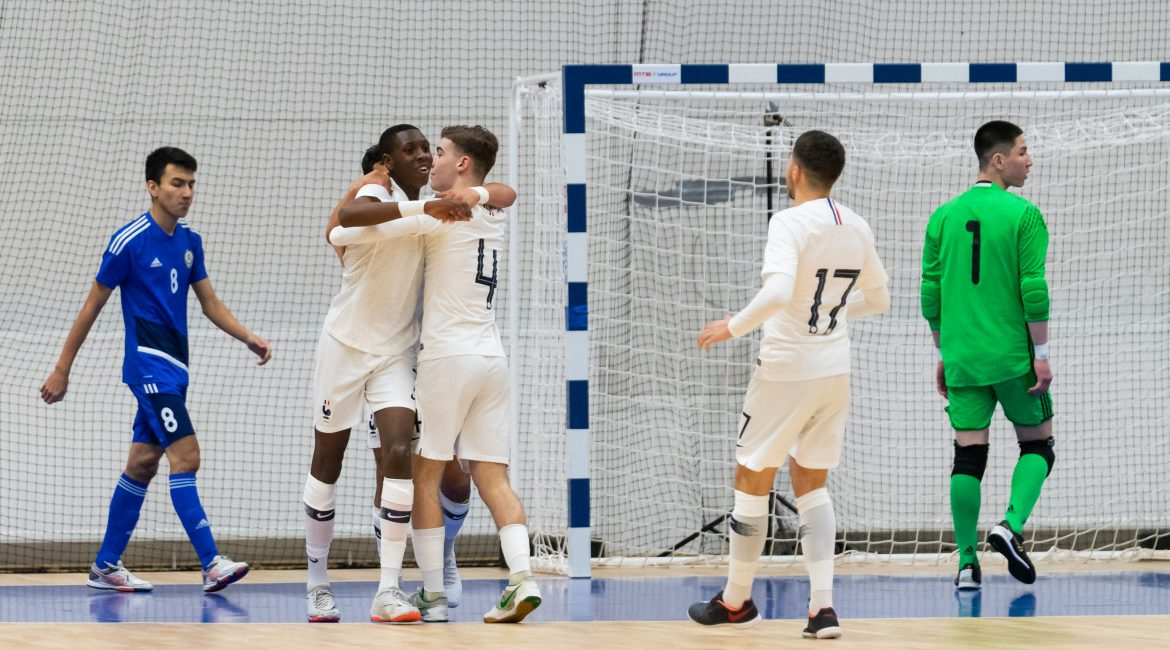 In the first match, Kazakhstan played against France. The match ended in favor of the French team - 7:3. Alisher Sarsenbayev (brace) and Mark Kim scored goals for Kazakhstan.
Recall that the Kazakhstan U19 team got in group 1, with the teams of France, Poland and Finland (hosts).
Kazakhstan U19 vs France U19 - 3:7 (1:1)
Goals: Sarsenbayev 15, 36, Kim 25 - Delberg 4, 26, Betga 25, Ture 31, 38, Lamber 39, Melen 39
Yellow cards: Kusherbayev 20
Kazakhstan U-19: Umirzakh (gk), Kuanyshbek, Toleubekov, Rakhimtaev, Tuleutai, Kusherbayev, Sagnaev, Kim, Sarsenbayev, Pastarnak.
France U-19: Carron (gk), Alla, Melen, Betga, Tours, Perian, Lambert, Pasquier, Nyakate, Füss, Delberg.
Referees: Petar Radoychich (Serbia), Igor Puzovic (Bosnia and Herzegovina), Marjan Mladenovski (Macedonia).
27.03.2019. Kauppi Sports Center, Tampere, Finland.
In the second match of the group Poland beat Finland with 3:1. Today, Kazakhstan plays against Poland.