Kazakhstan Lost to Russia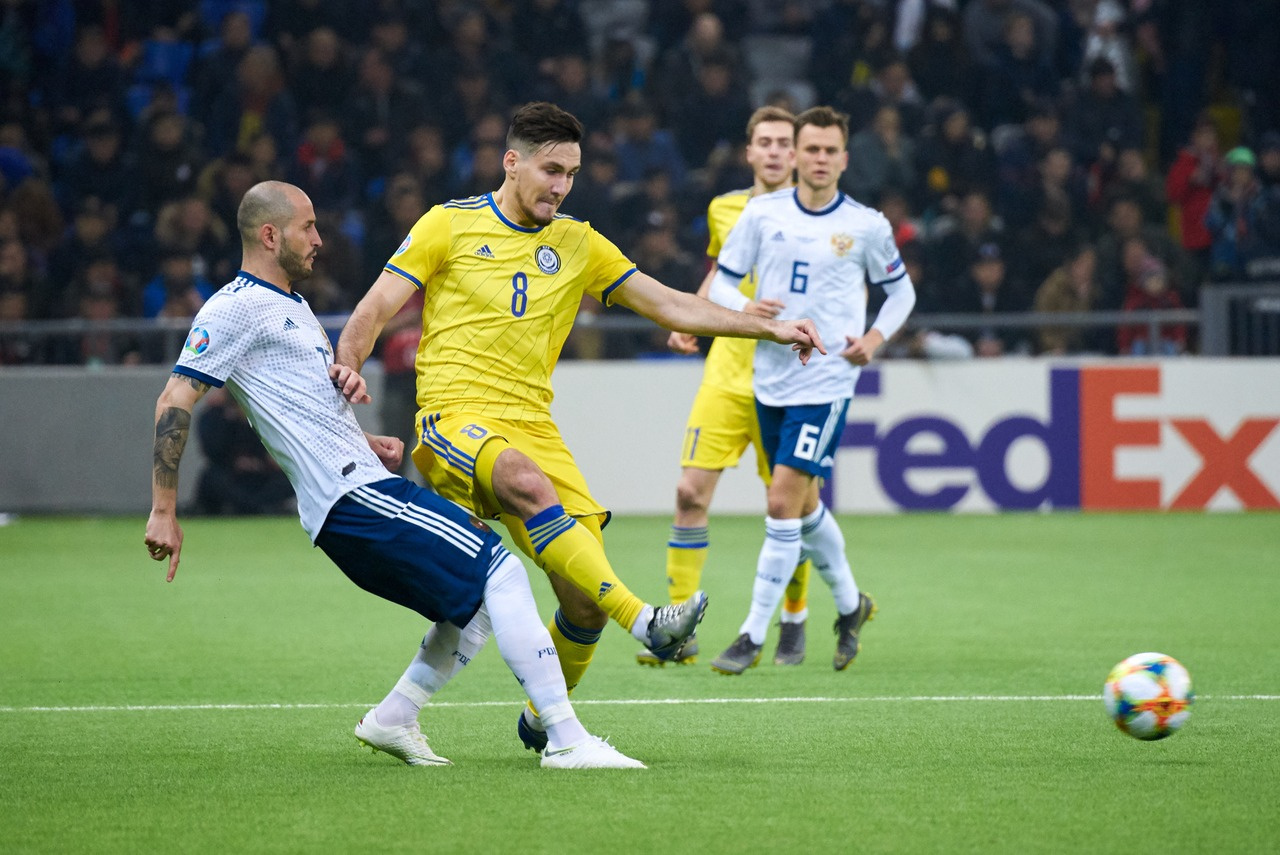 From the first minutes the game was uncompromising. The guests took the lead.
In the 19th minute, the Russians opened the scoring. Dziuba from the right flank passed to Cheryshev, who scored the first goal - 0:1.
In the 30th minute, the Kazakhstan defender, Yuriy Logvinenko, due to injury was replaced by Yan Vorogovsky.
In addition time, Denis Cheryshev scored the second goal for Russia.
Artem Dzyuba scored the third goal in the 52nd minute of the second time.
In the 62nd minute, Abzal Beisebekov scored an own goal.
At the end of the match, Yuri Pertsukh had a chance, who kicked from outside the penalty area, but failed to score.
Kazakhstan vs Russia - 0-4 (0-2)
Goals: Denis Cheryshev 19, 45+2, Artem Dzyuba 52, Abzal Beisebekov 62.