Zhambyl Region Win Coca-Cola Bylgary Dop Tournament!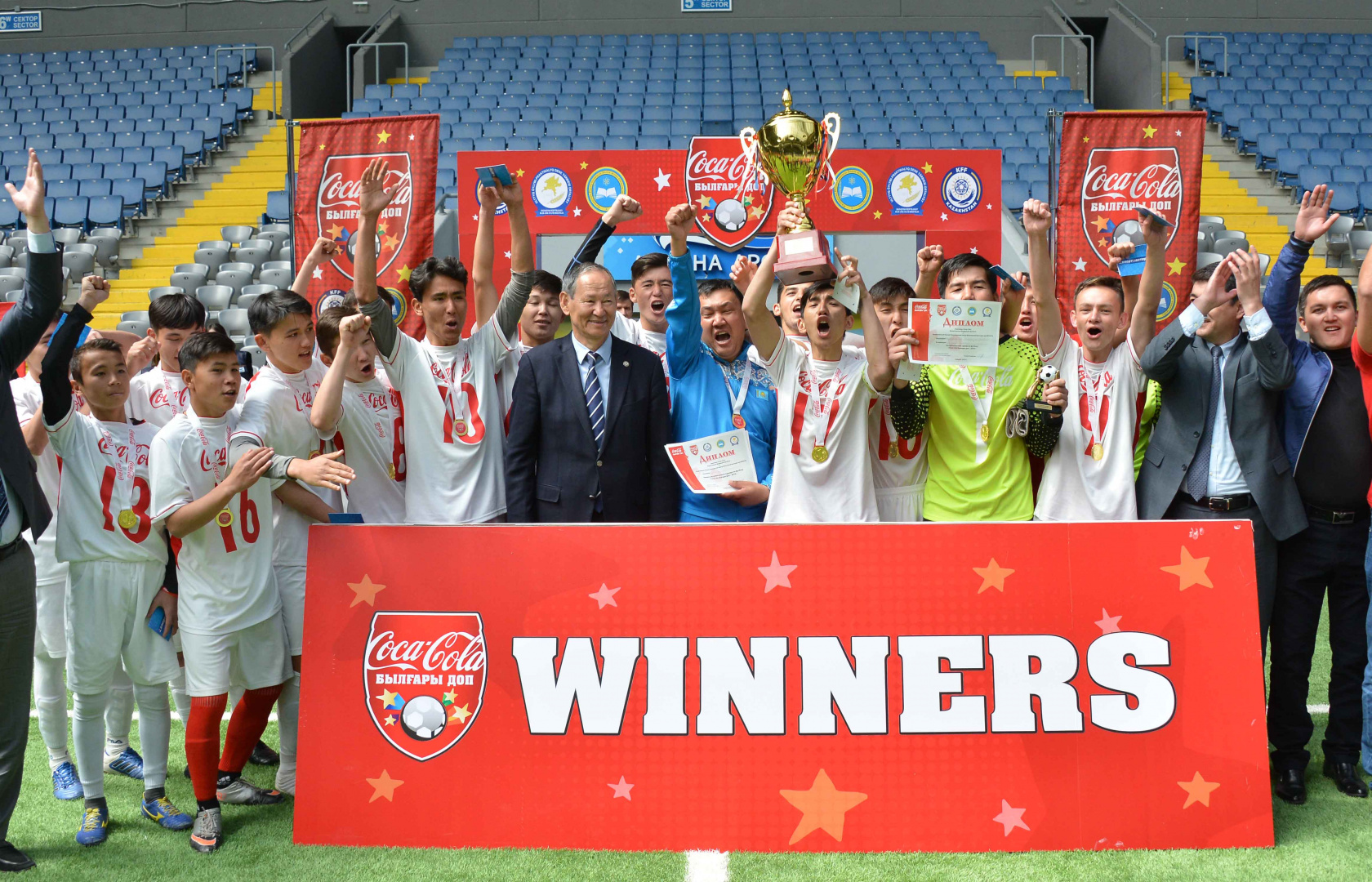 At the end of the school year, schools in the country held qualifying matches at the level of villages and towns, then a selection was made among the teams of the regions. In the final stage, 17 of the country's strongest football teams gathered in the capital to win the Coca-Cola Bylgary Dop Cup.
The teams of Almaty and Mangystau regions played for the third place. Players from the southern region of the country won bronze medals with 2:1.
In the final, the teams of the Zhambyl and Kostanay regions played with 0:0 in the main town. The players from the Zhambyl region turned out to be more accurate and won in the penalty shoot-out. The Kostanay region won the second place.
Top players:
Top goalkeeper - Nurdaulet Kozhamuratov (Zhambyl region)
Top defender - Nurzhan Zhumartov (Kostanay region)
Top midfielder - Arnaz Kazimbekov (Kostanay region).
Top forward - Erhan Karimov (Almaty region)
The best player - Alisultan Millyazov (Zhambyl region)
Top scorer - Bagdat Urazaliyev - 12 goals (Almaty region.)
Recall that the Kazakhstan Football Federation, in conjunction with the Coca-Cola Company and the National Scientific and Practical Center of Physical Culture under the Ministry of Education and Science of Kazakhstan have been conducting this tournament for 13 years. In total, over 1,200,000 Kazakhstani schoolchildren took part in the Coca-Cola Bylgary Dop. A lot of domestic football professionals such as Bauyrzhan Islamkhan, Sergey Khizhnichenko, Serikzhan Muzhikov, Alexey Shchetkin played in this tournament.
After the Coca-Cola Bylgary Dop tournament, a friendly match was held between the teams of journalists and veterans of the Kazakhstani football. The team of veterans won. Olzhas Nurgaliyev scored a brace 2:0.