Temirlan Erlanov: 'The pace of the game is much faster at an international level'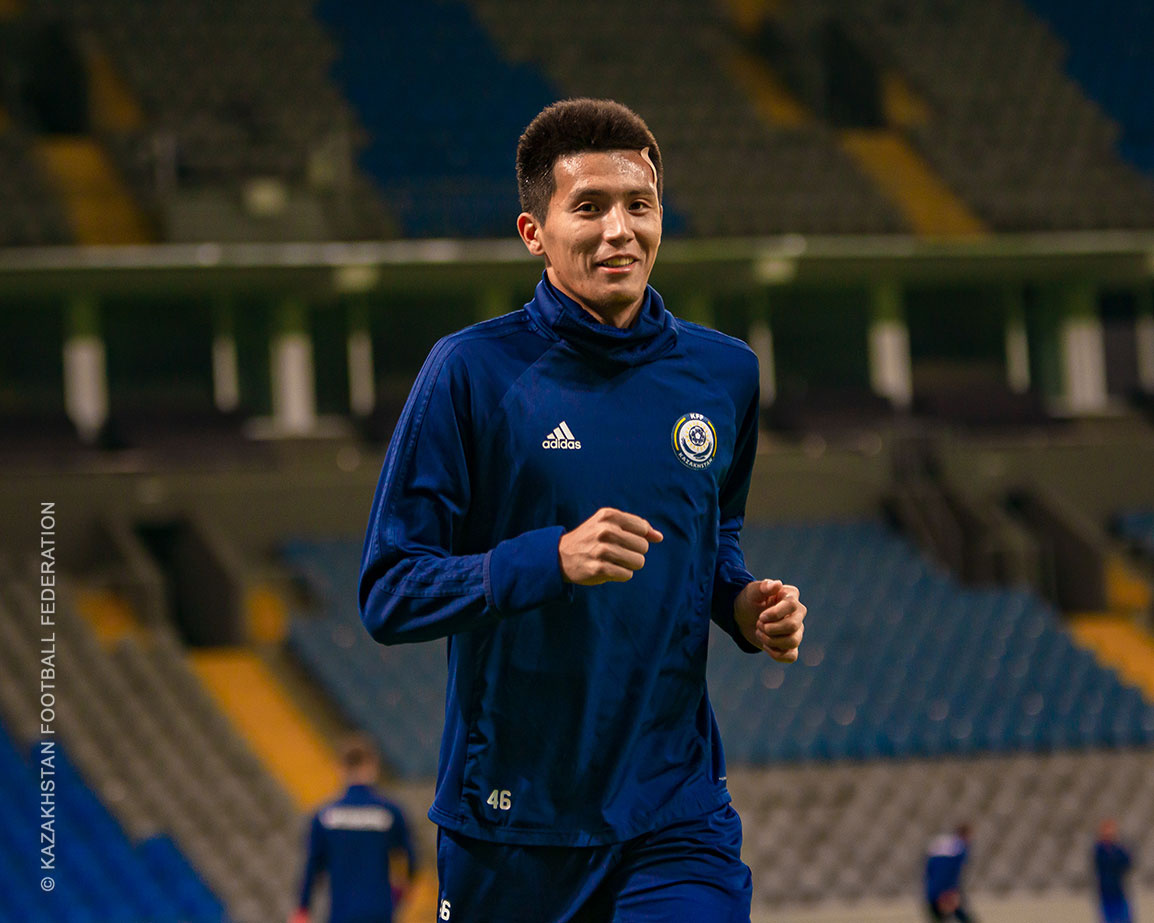 - The match against Scotland was for you debut for the national team. Could you share you impressions?
- Thanks to the coaching staff, I got the chance to play for the national team. This is a great honor for me! I am proud of that. I will try to do my best in the future. Before taking the field, I felt a bit nervous.
- In that match with Scotland, you were injured and left the field on a stretcher. Fans were very concerned about your condition. Could you tell us how it actually happened andhow soon you managed to recover?
- Before the end of the match there was an accidental clash of heads between me and Kuat. Due to a severe injury, unfortunately, I missed the match against Russia. I want to thank once again all the fans who were worried about me. Thanks to the support of the Almighty and my family, I quickly recovered and am ready to go forward.
- You took part in the match against Scotland, and you probably watched the second match against Russia. What experience have you learned from these two starting games of EURO-2020 qualification?
- Definitely, I got a lot of experience from those two games. The pace of the game is much faster at an international level. In this regard, we need to grow.
- What are your goalsin the national team?
- I want to improve my skills and grow as a professional football player. I will do my best to help the team to qualify for the final stage.
- What are you expecting from the upcoming home match with San Marino?
- I can only say that everything happens in accordance with the will of the Almighty.
- What would you like to say to our fans?
- I am very grateful to all the fans for their support. It is very important for us and we feel it. Thanks a lot and come to supportus again!