Lithuanian U17 Team Wins Bronze in the 2019 Kazakhstan President's Cup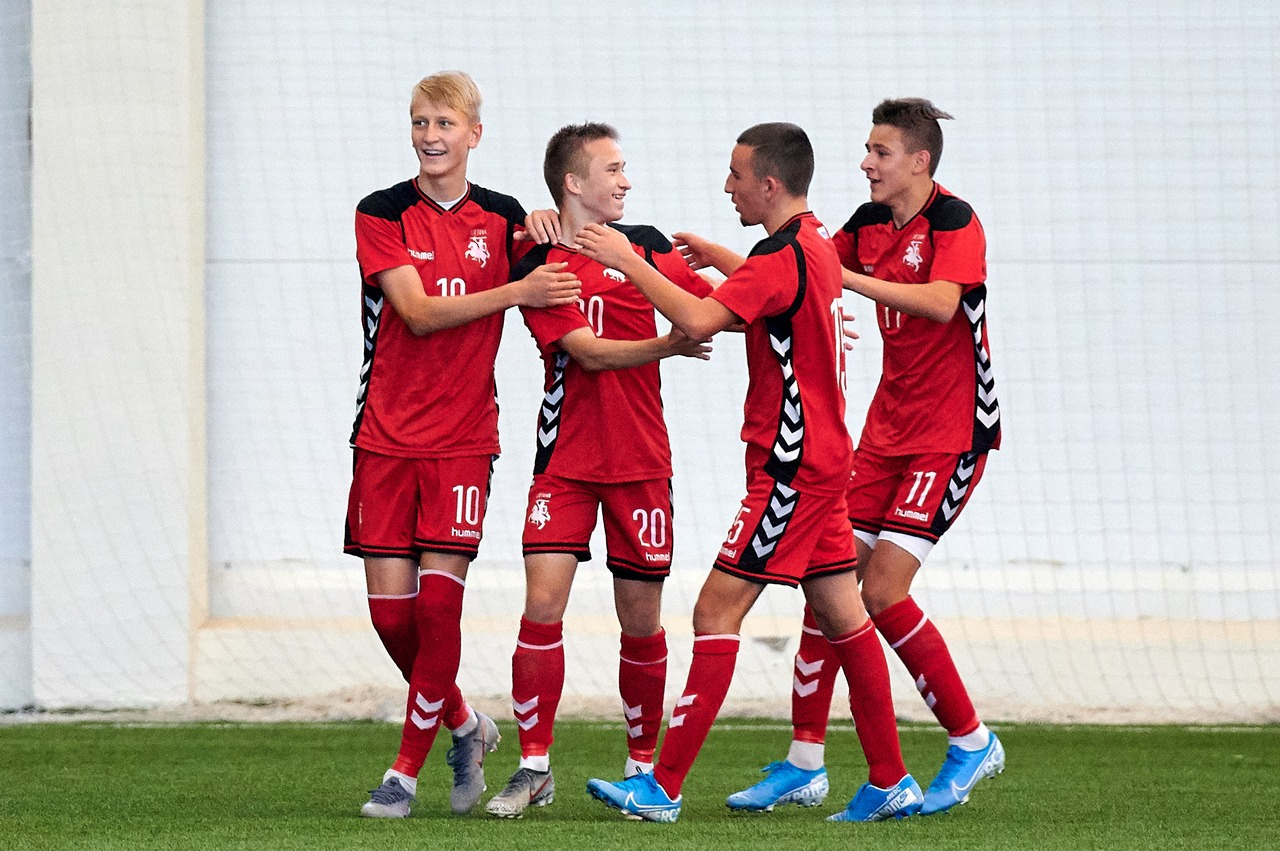 Lithuania opened the scoring already in the 5th minute, Gvidas Geneitis scored.
Three minutes later, the Kazakhstanis equalized - Vladislav Kravchenko put the ball in the back of the net.
In the 12th minute, Matas Gasiunas took the Lithuanian team forward - 1:2.
In the 35th minute, Roman Chirkov got an equaliser, a long distance shot found the back of the net.
However, in the 51st minute of the second half, the top scorer Armandas Kucys dispatched the resultant spot-kick- 2:3.
The Lithuanian U17 team has become a bronze medalist of the 2019 Kazakhstan President's Cup.
The captain of the Kazakhstan-2 team Sultan Askarov is recognized as the best player of the match.
Kazakhstan-2 - Lithuania - 2:3 (2:2)
Goals: Kravchenko 9, Chirkov 35 - Gineitis 5, Gasinas 12, Kucys 51 (from the penalty spot)
Yellow cards: Gabdrakhmanov 26, Mrynsky 45+1, Askarov 86, Lavrenyuk 90+2 - Paliusis 32, Gulbicki 45+1, Kucys 84, Jaseliunas 87
Kazakhstan-2: Anarbekov, Gabdrakhmanov, Askarov, Tashmetov, Mrynsky (Lavrenyuk 68), Arapov, Kukeev, Chirkov (Orynbasarov 77), Kravchenko (Amantayev 27), Rakhimzhanov, Sultaniyazov (Narkulov 34)
Lithuania U17: Šimkevicius, Paliusis, Abromavicius, M. Gasiunas, Andrejev (Koncius 71), Jaseliunas, Gasiunas, Gineitis, Gulbicki (Bagdonavicius 59), Kucys, Šimkutis (Burdzilauskas 31, Vaicekauskas 89)
Referees: Nikita Utrobin, Samat Zharilkasinov, Mansur Saydulayev, Birzhan Serzhanuly (all - Kazakhstan)
28.08.2019. Nur-Sultan, Football House, 300 spectators.