Kazakhstan-1 Wins Over Kyrgyztan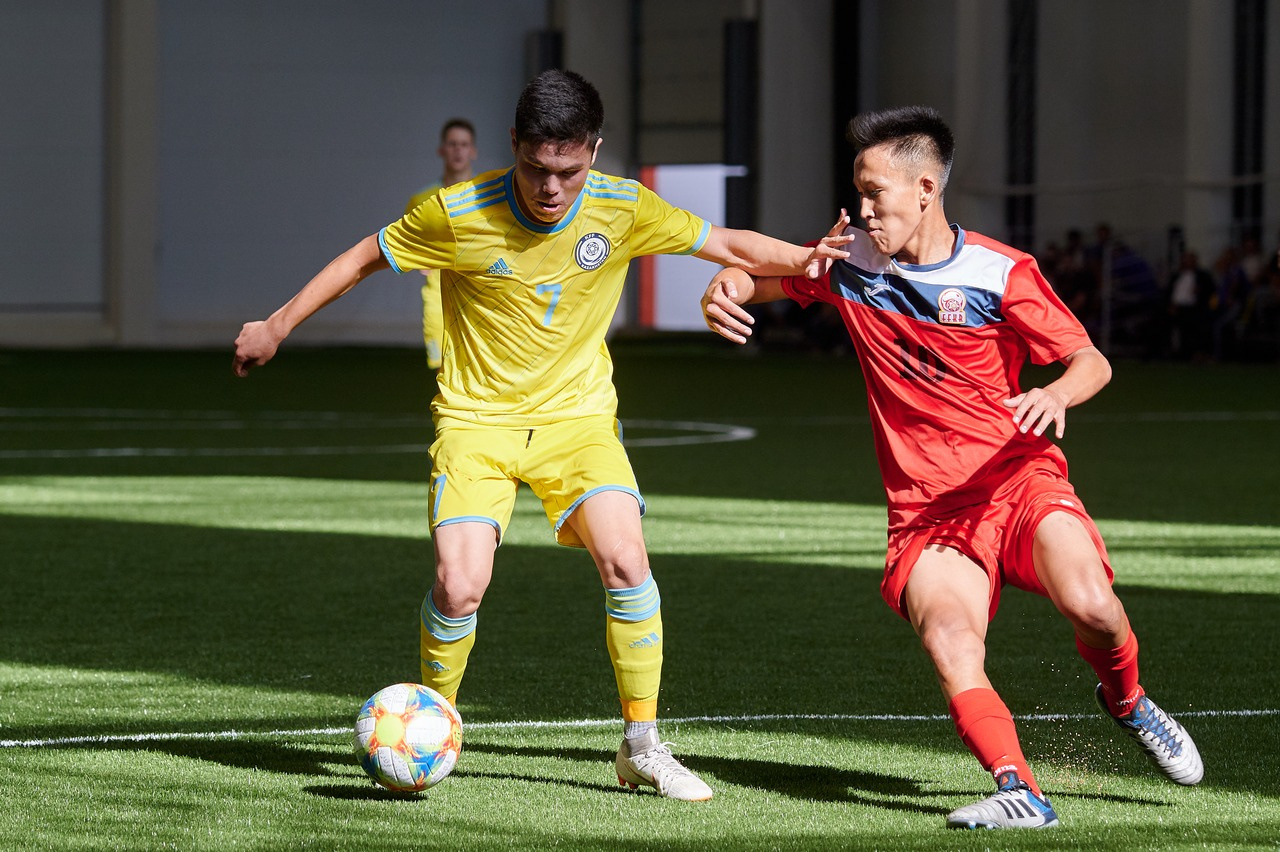 The Kazakhstani captain Galymzhan Kenzhebek opened the scoring already in the 30th second. Soon, the forward Danil Ankudinov scored the second goal. In the 37th minute, Galymzhan Kenzhebek scored the third. Until the end of the first half the defender Arsen Azatov scored the fourth.
In the second half, in the 55th minute, the central defender Askar Satyshev scored a spectacular goal. Next, Daniyar Dulatov, Vadim Yakovlev and Murodzhon Halmatov scored goals.
The match ended with a confident victory of Kazakhstan-1 - 8:0
The captain of Kazakhstan-1 Galymzhan Kenzhebek is recognized as the best player of the match and awarded a special prize from the partner of the President's Cup, Volkswagen Company.
Kazakhstan-1 - Kyrgyzstan - 8:0 (4:0)
Goals: Kenzhebek 1, 37, Ankudinov 17, Azatov 45+1, Satyshev 55, Dulatov 59, Halmatov 75, Yakovlev 82
Yellow cards: Kalau 12 - Beisheby Uulu 63
Kazakhstan-1: Pivkin, Tkachenko, Shirobokov, Satyshev (Orda 75), Azatov (Sarmantai 58), Filippov (Somov 46), Mukhit (Konchiev 46), Yakovlev, Kalau (Kushkunbaev 57), Ankudinov (Dulatov 55), Kenzhebek (C), Khalmatov 63
Kyrgyzstan: Nurlanbekov (Zhanybek Uulu 61), Chyngyzbek Uulu (Polotbek Uulu 46), Bokonov, Beisheby Uulu, Eshenkulov (Daniyarov 21), Azamatov (Aisenbekov), Sharbekov (Bokoleev 61), Melisbek Uulu (Ermekov 76), Ilyichbek Uulu, Baktybek Uulu (Abdilajonov 90), Abylkasymov.
Referees: Andrey Marsal, Alexey Dolgikh, Alisher Mynbaev, Mansur Saydullaev (all - Kazakhstan)
24.08.2019. Nur-Sultan, Football House. 250 spectators.