Kazakhstan-2 Ties with Armenia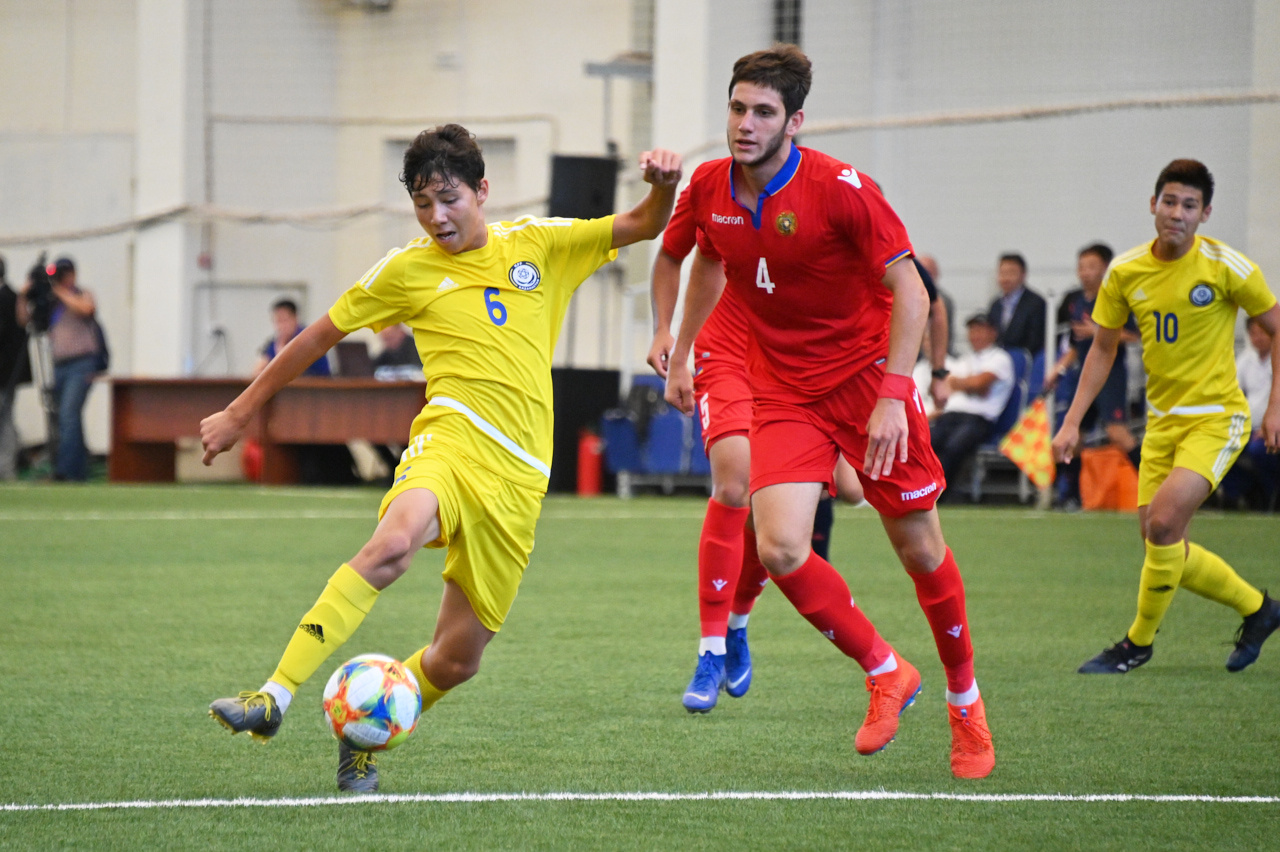 The Armenian captain, Yuri Kolozyan, scored the first goal in the 16th minute. At the end of the first half, Kudaiberda Narkulov managed to equalize with a well-placed shot - 1:1.
In the 75th minute of the match, Zikrollo Sultaniyazov passed to Alisher Rakhimzhanov, who managed to score the second goal for Kazakhstan-2 - 2:1. In the second minute added to the main time, the Armenian forward, Arthur Serobyan, scored the second goal for his team and equalized the scoring - 2:2.
The midfielder of the national team of Armenia, Yuri Kolozyan, is recognized as the best player of the match and awarded a special prize from the partner of the President's Cup, Volkswagen Company.
Armenia - Kazakhstan-2 - 2:2 (1:1)
Goals: Kolozyan 16, Serobyan 90+2 - Narkulov 41, Rakhimzhanov 75
Yellow cards: Chirkov 52
Armenia: Manasyan (Aslanyan 63), Mkrtchyan, Tamazyan (Rechelyan 63), Hayrapetyan, Simonyan (Arakelyan 72), Hakobyan (Vardanyan 58), Samvelyan, Serobyan (Sahakyan), Galstyan, Hovhannisyan (Aslanyan 60), Kolozyan (Sargsyan 46)
Kazakhstan-2: Anarbekov, Tashmetov, Askarov, Gabdrakhmanov, Arapov, Kukeev, Ruslanuly (Abdibek 60), Roman Chirkov (Sultaniyazov 72), Lavrenyuk (Kurdyakhdyudov), Kozlov 87, Amantayev (Mrynsky 73)
Referees: Nikita Utrobin, Samat Zharilkasinov, Bakhytzhan Zholdas, Mansur Saydullaev (all - Kazakhstan)
24.08.2019. Nur-Sultan, Football House. 250 spectators.