Tajikistan Will Play In the President's Cup Finals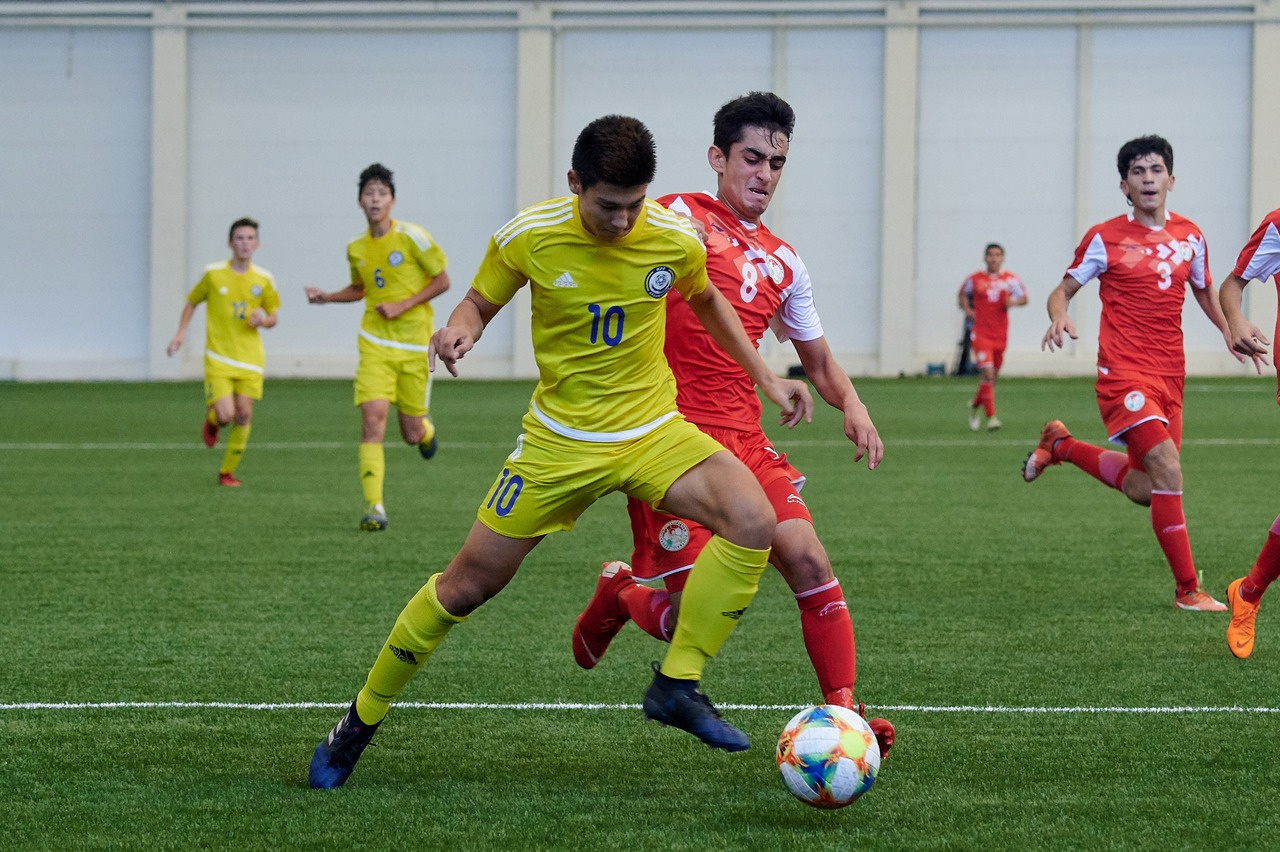 In the 28th minute, the Kazakhstani forward, Alisher Rakhimzhanov, scored a goal by a penalty kick of Safarmad Ghafurov - 1:0.
In the second half, the Tadjikistan defender, Rahmatshoh Rahmatzoda, tied the scoring - 1:1. At the end of the game, the forward of the Tajikistan team, Muhammadvoris Saidaliev, managed to score the winning goal - 2:1.
The Kazakhstani goalkeeper, Temirlan Anarbekov, is recognized as the best player of the match and awarded a special prize from a partner of the President's Cup - Volkswagen Group.
Kazakhstan-2 - Tajikistan - 1:2 (1:0)
Goals: Rakhimzhanov (with a penalty) 28 - Rahmadzoda 55, Saidaliev 83
Yellow cards: Arapov 38, Sultaniyazov 62, Narkulov 63, Askarov 69, Kozlov 90+1 - Toirov 47
Kazakhstan-2: Anarbekov (Sarbagyshev 35), Gabdrakhmanov, Askarov (Kozlov 85), Tashmetov, Mrynsky (Lavrenyuk 63), Arapov (Kravchenko 46), Kukeev, Chirkov (Sultaniyazov 56), Narkulov (Abdibek 76), Amantayev (Ruslanuly 75), Rakhimzhanov
Tajikistan: Ghaforov, Rahmadzoda, Shakhriyori (Akhmatov 46), Mehruboni, Shomurodov, Alijoni, Andalibov, Toirov (Murodov 90+2), Salimshoev (Shovaisudinov 70), Khudoidodzoda (Azizov 61), Saidaliev
Referees: Andrey Marsal, Alexey Dolgikh, Mansur Saydulaev, Bakhytzhan Zholdas (all - Kazakhstan)
26.08.2019. Nur-Sultan, Football House.