Kazakhstan U-21 Squad For Matches Against Spain and Israel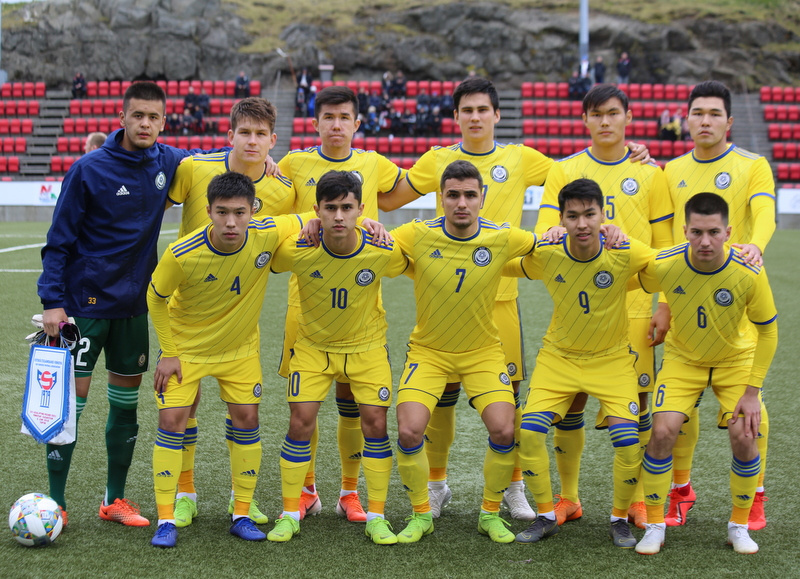 Here is Mosklalenko's official squad to face Spain and Israel:
Goalkeepers: Muhamedzhan Seisen (Taraz), Bekkhan Shaizada (Ordabasy), Danil Ustimenko (Kairat)
Defenders: Rauan Orynbasar (Zhetysu), Nurali Alip (Kairat), Dinmukhamed Kashken (Astana), Talgat Kusyapov (Caspi), Sagadat Tursynbay (Irtysh), Niyaz Shugaev (Shakhter)
Midfielders: Gevorg Najaryan, Dmitry Bachek, Jean-Ali Payruz (Shakhter), Ramazan Orazov, Adam Adakhadzhiev (Kairat), Sultan Sagnayev (Irtysh), Yesen Zhasanov (Aktobe)
Forwards: Yerkebulan Seidakhmet, Vyacheslav Shvyrev (Kairat), Oralkhan Omirtayev, Georgy Zakharenko Shakhtar), Ramazan Karimov, Vladislav Prokopenko (Astana), Akmal Bakhtiyarov (Sochi, Russia)
Subs: Danil Podymsky (Caspi), Lev Skvortsov (Astana), Gavril Khan (Taraz), Altynbek Murzabekov (Caspi), Madi Khasein (Zhetysu), Evgeny Mosin (Astana), Bekzat Kurmanbekuly (Kaisar), Sultanbek Astanov (Kairat), Elkhan Astanov (Ordabasy), Orken Makhan (Kaisar), Arthur Shushenachev (Kairat)
Coaching staff: Alexander Moskalenko - senior coach, Kairat Nurdauletov - assistant senior coach, Pavel Cherepanov - coach for scientific and methodological support, Daniil Rikhard - goalkeeper coach, Nurlan Bitugulov - doctor, Kairatali Kunhodzhaev - massage therapist, Aibek Esalinov - massage therapist, Vladimir Goryachiy - videographer, Dinmukhamed Oralov - manager.
Please recall that the Kazakhstan U-21 team will play their first home match on September 6 against the youth team of Spain. On September 10, Kazakhstan will host Israel. Both matches will take place at the Astana Arena stadium and kick off at 7 pm (local time).