BIIK-Kazygurt loses to Bayern in the UEFA Women's Champions League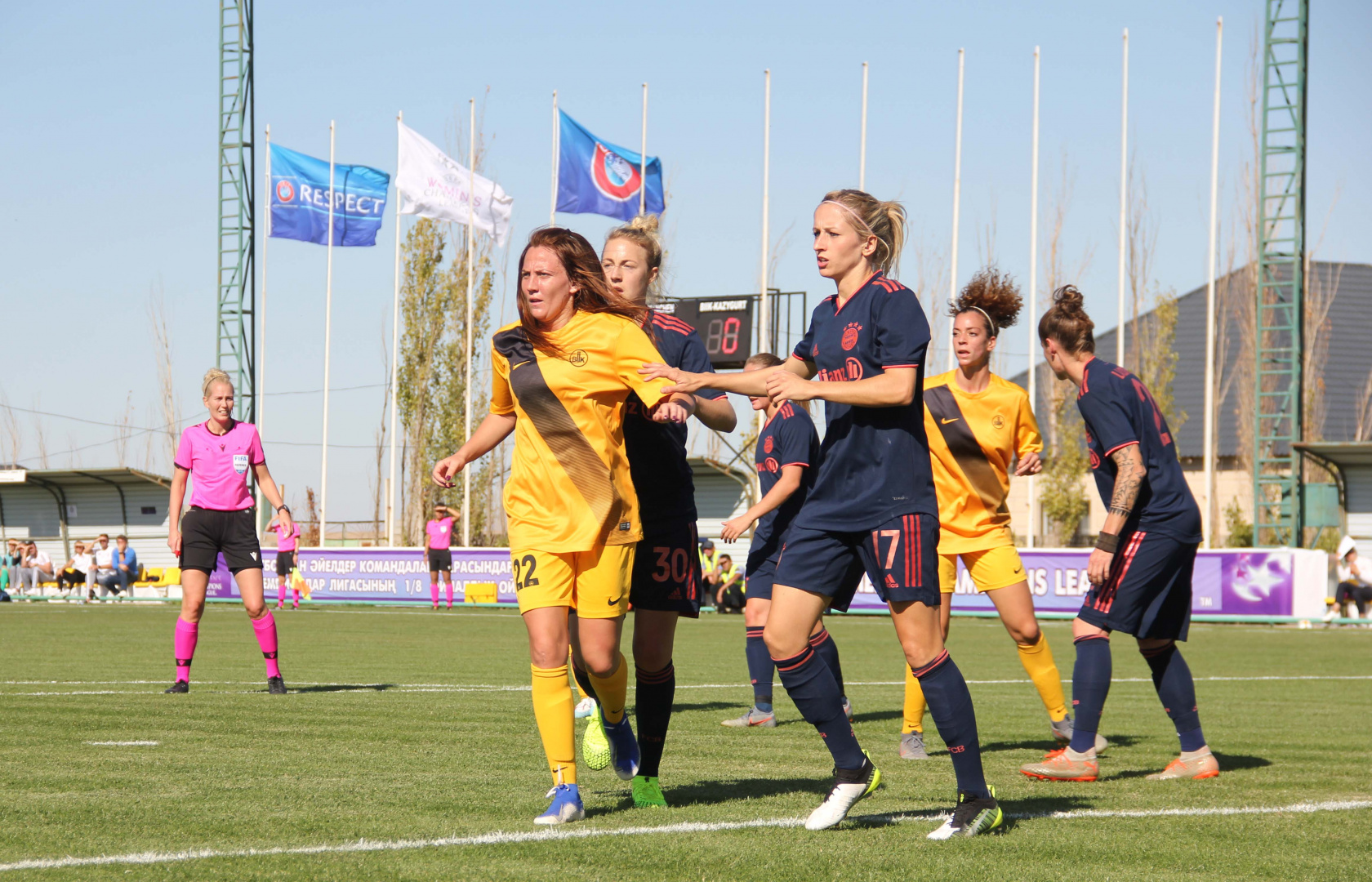 The result of the match - 0:5. The second leg takes place on October 31 in Munich.
BIIK-Kazygurt (Kazakhstan) - Bayern (Germany) - 0:5 (0:5)
Goals: Damnyanovich 23, Magull 28 (P), 38, Gielnik 73, Rollers 80
Yellow cards: Zulu 71, Ilic 75, Litvinenko 86
BIIK-Kazygurt: Zheleznyak (GK) (C), Chebel, Babshuk (Reuben 82), Gabelia (Holden 85), Kulmagambetova (Zulu 59), Litvinenko, McCarthy, Kundananji, Rose, Ilic, Denesik.
Subs: Gaier (B), Demidova, Bortnikova, Krasyukova.
Head coach - Kaolyan Petkov.
Bayern: Schlüter (GK), Beerensteyn, Damnjanovic, Dallmann (Rolser 71), Lohmann, Gielnik, Magull, Hendrich, Wenninger, Laudehr (Riley 55), Simon (Leupolz 76).
Subs: Benkart (GK), Weimer.
Head coach - Jens Scheuer.
Referee: Lina Lehtovaara (Finland)
16/10/2019. Shymkent. Namys Stadium.