Nur-Sultan hosts UEFA GROW Workshop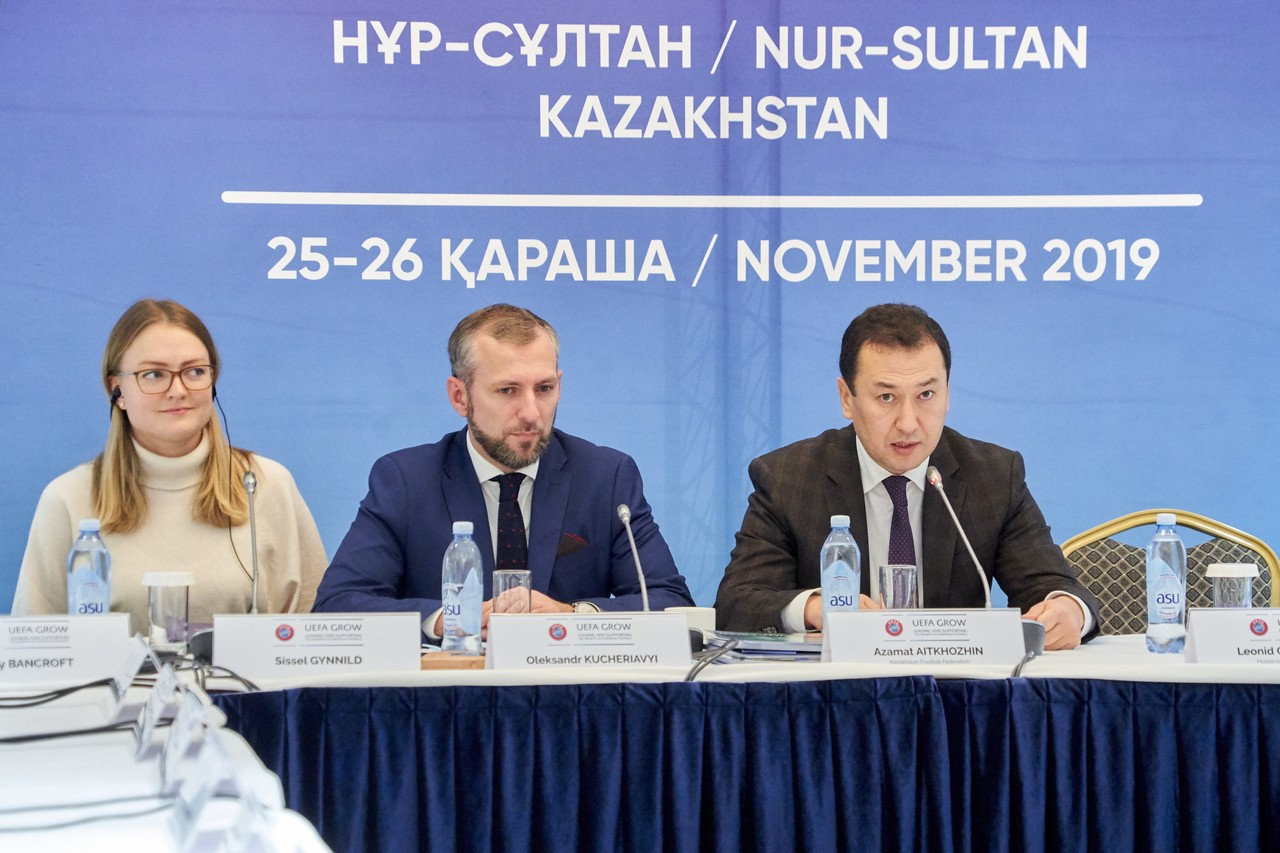 The experts from the football federations of Armenia, Azerbaijan, Belarus, Moldova, Russia, Ukraine and the Czech Republic attend the two-day workshop, as well as the specialists from the KFF Marketing and PR Department, Women's Football, Grassroots Department and marketing managers of the Professional Football League of Kazakhstan.
The KFF General Secretary Azamat Aitkhozhin opened the event with a welcome speech, highlighting the importance of such meetings for developing football and exchange of experience.
The Union of European Football Associations delegated a number of experienced specialists as speakers: Business Development Manager of the UEFA National Associations Oleksandr Kucheriavyi, Business Development Coordinator Polly Bancroft and UEFA GROW mentor Sissel Gynnild Hartley. UEFA experts spoke about a strategic approach to increasing attendance and an individual approach to the development of women's football for associations from Eastern Europe.