Magomed Adiyev: «We do not have key and reserve players»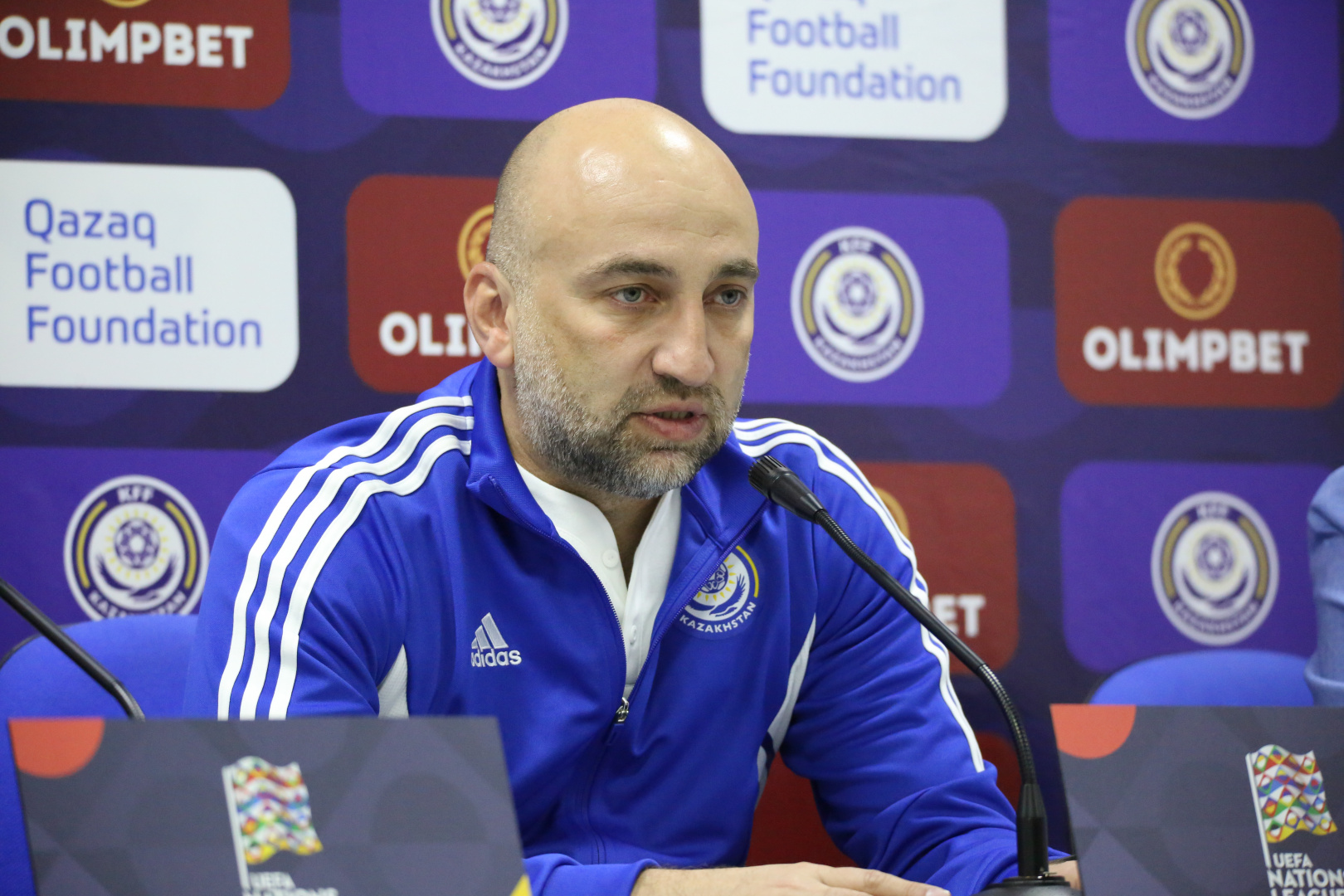 - Tomorrow will be a tough match. The opponent is not easy, besides it has good and quality performers. However, I will not talk about the opponent, because I am completely focused on the game of our own team. I think we have a good squad, with experienced players. The difference is only in the amount of experience. Someone is just starting their performances for the national team, - began Magomed Musaevich.

- The head coach of the Azerbaijani national team called Slovakia the main favorite of the group, while the rest of the teams, in his opinion, will fight for second place. How would you comment on his words?

- That's his opinion. I, in turn, do not want to talk about anyone other than my team. We will play the kind of football that the fans like and will give results. Will it be attacking? It is possible to dominate for the whole match, but lose with a big score. Or take, say, Real Madrid, which, playing on defense, won the main trophy - UEFA Champions League. Although Liverpool attacked the whole game, they have conceded after a single shot on target.

- Will goalkeeper Igor Shatsky be able to play all four matches in the line-up or do you plan to give a chance to young goalkeepers - Seisen and Shaizade?

- It all depends on the specific match and the state of a goalkeeper. I do not want to jump ahead. Before each game we will make a decision together with the goalkeeping coach. We do not have reserve and main players. Each player can be in the starting XI. I keep all twenty-four players in my mind. Since they are in the national team, they deserve to wear the jersey of the main team.

- At Shakhtar you played defensively. Surely now you will also pay a lot of attention to the defensive side of the game. What are the prospects for Bauyrzhan Baitan, who plays, say, romantic football, but is not always useful in defense?

- Indeed, Baitana performs well and very creatively in his club. I think he will be useful in the national team of Kazakhstan. At any position. Each player who is called up to the team will carry out the coaching instructions.

- Why were Aimbetov and Shchetkin called up to the national team? After all, they rarely play in their clubs. Maybe it was worth giving Murtazaev a chance?

- I know how Roman plays because I worked with him at Shakhtar. Now, I called these forwards to the national team. I want to see them in action. In addition, our core is our midfield. Murtazaev is a slightly different player. Previously, they counted on Aibar Zhaksylykov and his speed, but, unfortunately, he will not be able to help us in the June matches.