Kazakhstan national team U-18 holds selection camp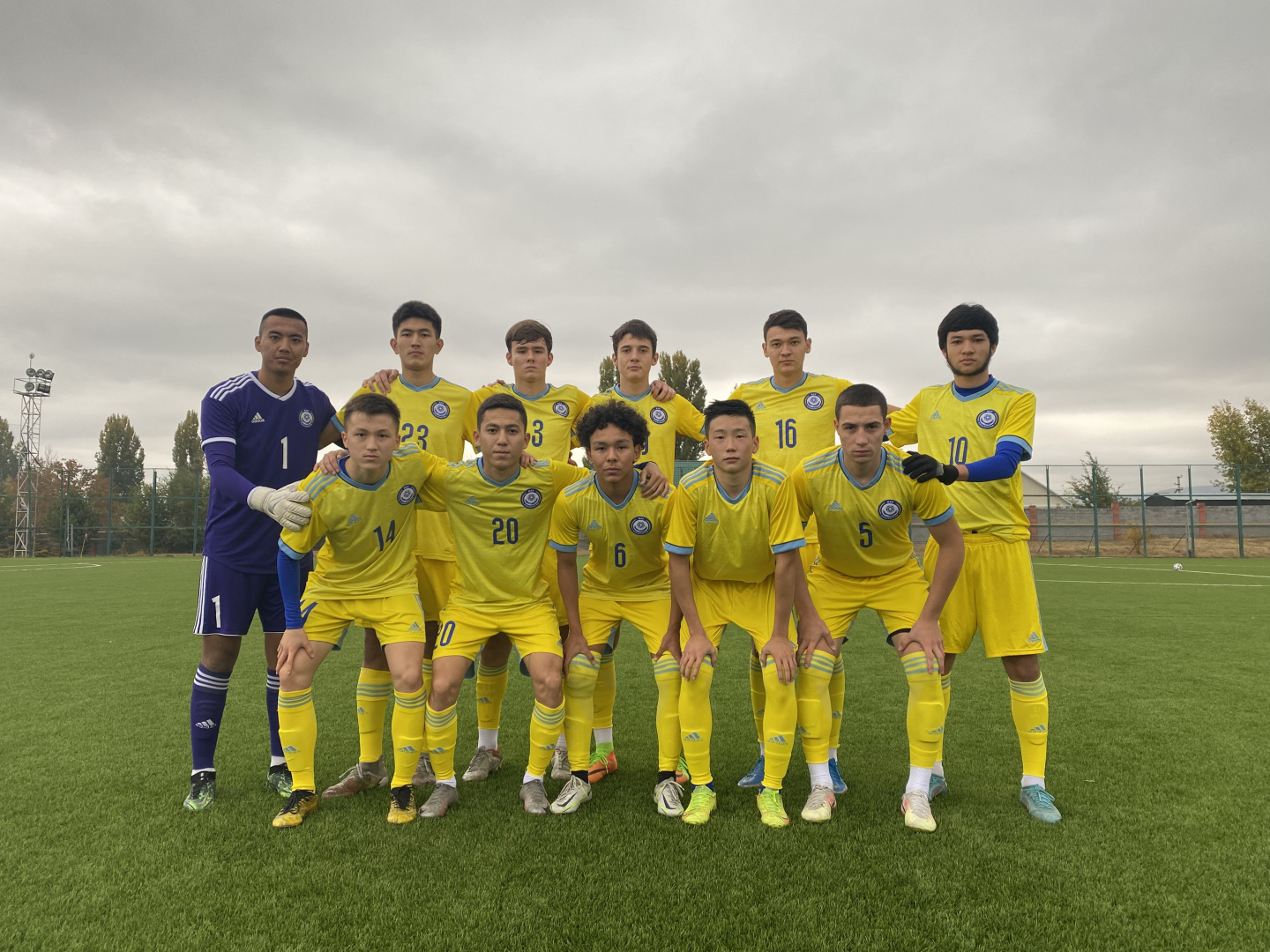 The selection camp will continue until October 24, three friendly matches are planned.
Goalkeepers: Abulkhayir Aliakbar (Kaisar), Sanjar Ergesh (Turan), David Vankov (Zhas Kyran)
Defenders: Ruslan Zakharov, Pavel Sukhomlinov (both Zhas Kyran), Rodion Voloshin (Academy 05), Tagir Sakenov (Shakhter), Akzhol Abdrakhmanov (Antalyaspor, Turkey), Artem Litosh, Bogdan Zakharchenko (both - Kairat), Kanybek Turgunbaev (Turan), Rinat Akbergen (Baikonur)
Midfielders: Emin Musaev (Zhas Kyran), Dimash Sayyn, Bakhtishat Abdullaev (both - Academy 05), Nurymbet Abinur, Abzal Baimolda (both - Taraz), Maxim Kholod (Shakhter), Oleg Soltanov (Atyrau), Anuar Amanzhanov (Altai), Yerasyl Sarsenbay (Turan), Alisher Kenzhegulov (Aktobe)
Forwards: Gleb Abdrakhmanov (Okzhetpes), Sultan Shymyrkhan (Academy Ontustik), Daniyal Takhanov (Shakhter), Islam Amangeldiyev (Akzhayik), Khansultan Aitu (Ordabasy), Meirzhan Baglanuly (Academy 05)
Coaching staff: Alexander Kuznetsov - head coach, Igor Mashtakov - assistant head coach, Dmitry Yurkov - assistant head coach, Yerlan Tlevkulov - goalkeeping coach.
Head coach Alexander Kuznetsov:
"This selection camp involves players born in 2005 who had already participated in the Under-17 European Championship qualification last year.
It is necessary to have systemic development. For these purposes, the U-18 team was created. They are getting ready to the national team U-19.
I know these players well from the U-15 when we took part in the UEFA Development Tournament in Armenia and Bulgaria. It can be seen how the guys got stronger, they have a completely different experience of playing both in the youth team and for their clubs. Many of them play in the Second League, some of them are in the First League.
I would like to note that we are looking at a group of four players born in 2006 for the national team U-17, who will take part in the selection of the European Championship in Portugal in November"