KFF signs a memorandum of cooperation with the Romanian Football Federation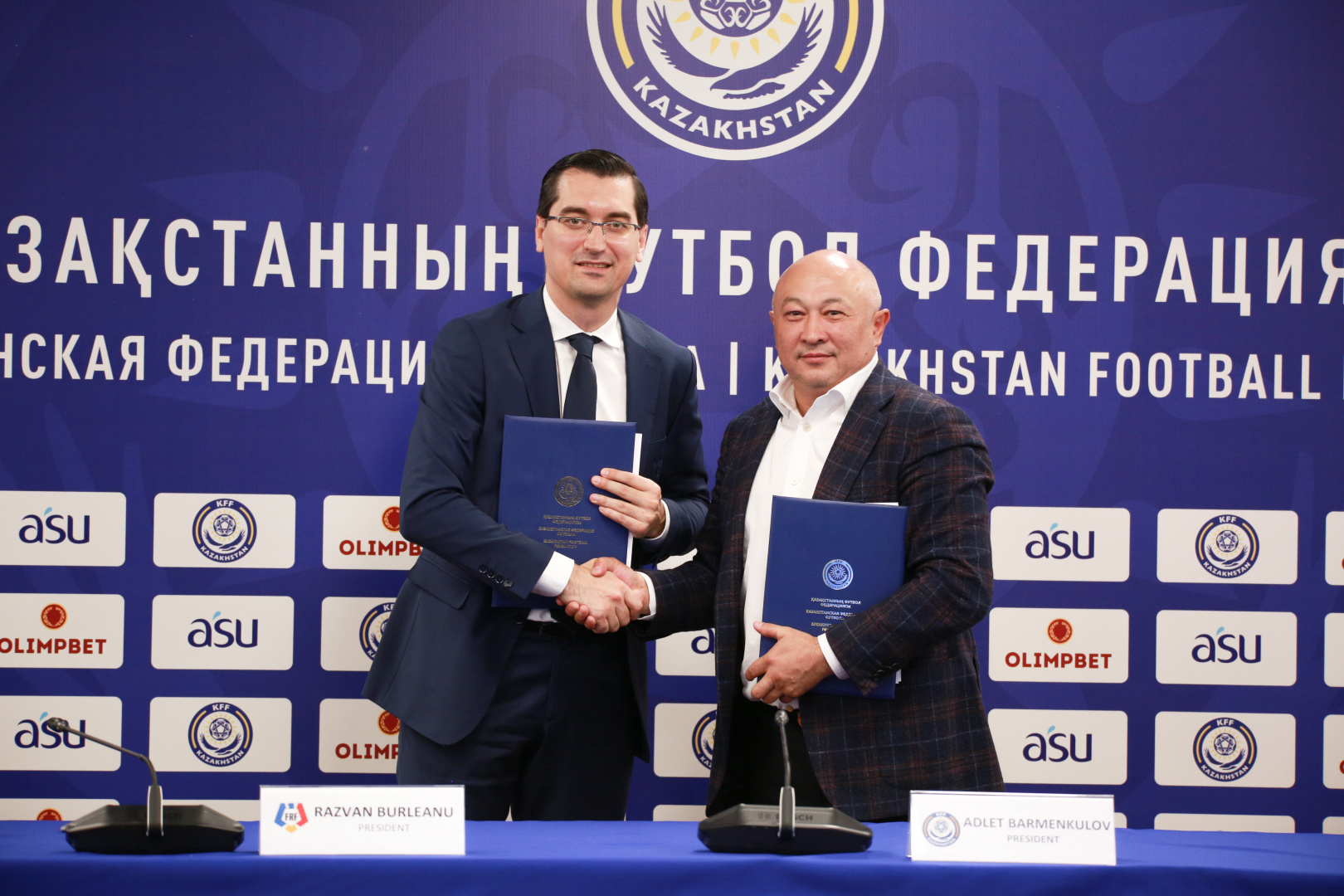 Today, at the invitation of the KFF President, the RFF President Razvan Burleanu and General Secretary Radu Visan arrived in Astana on a working visit.
The representatives of both assosiations held the meeting at the office of the Kazakhstan Football Federation.
The President of the Kazakhstan Football Federation, Adlet Barmenkulov, presented the footbal development strategy until 2034, which is aimed at developing grassroots and youth football, training of football staff and improving of grassroots infrastructure.
The President of the Romanian Federation Razvan Burleanu presented the football development concept in his country, and also shared their experience in organizing competitions.
As a result of the meeting, the parties signed memorandum of cooperation. Particular attention in the memorandum is given to development of grassroots, education system for football staff, as well as the training of young talents.