Kazakhstan futsal team wins first match in 2024 World Cup qualification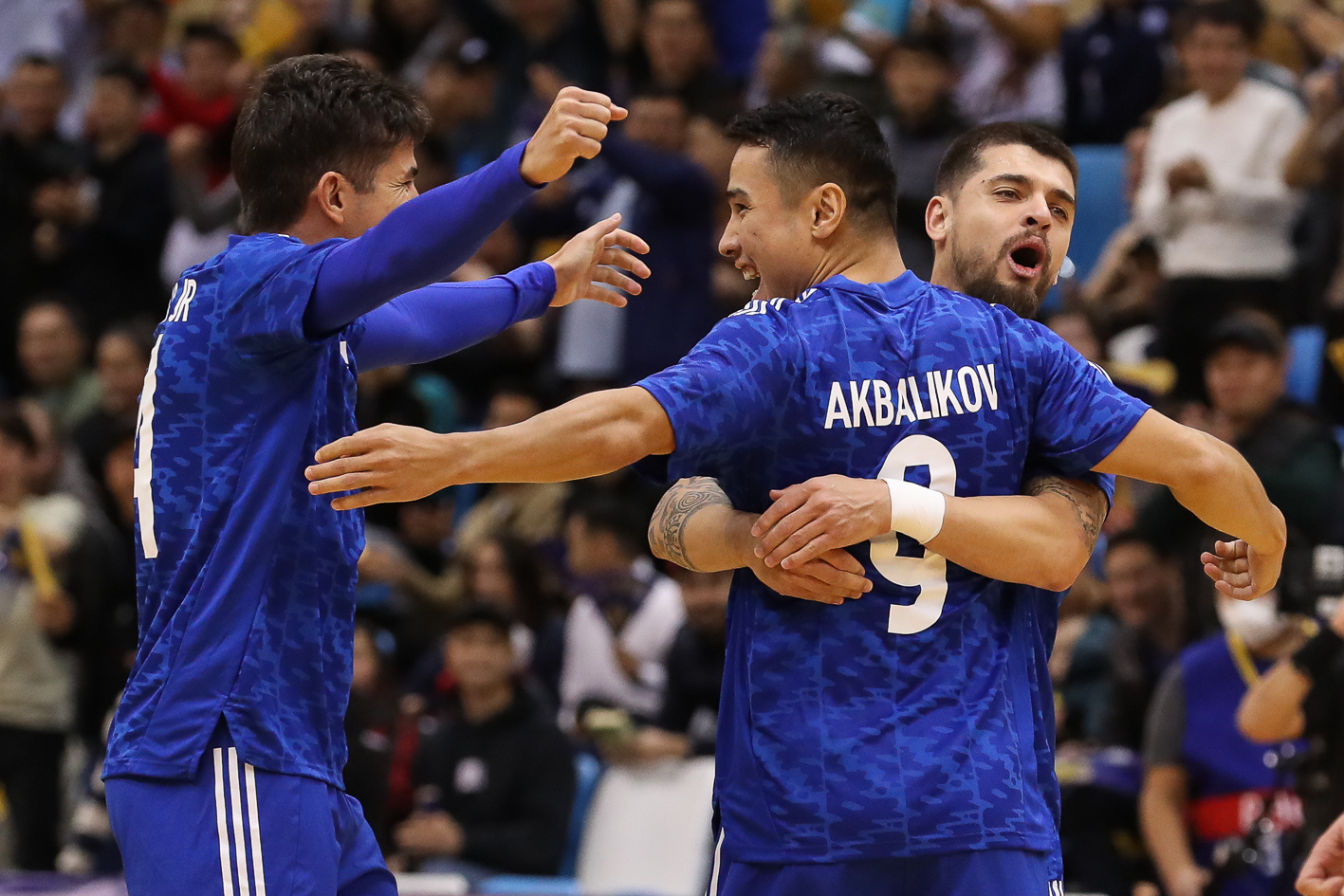 Albert Akbalikov opened the scoring in the 6th minute after a corner kick. In the second half, Douglas increased his lead and put an end to the match.
Kazakhstan - Slovenia - 2:0 (1:0)
Goals: Akbalikov 6, Douglas 35
Yellow cards: Totoshkovich 21
Kazakhstan: Higuita (gk) (c), Tainan, Yessenamanov, Tursagulov, Douglas-Baidulla (gk), Nurgozhin, Leo, Valiullin, Akbalikov, Knaub, Zhuma, Koshkin, Daribai
Slovenia: Berzelak (gk), Turk, Totoshkovic, Osredkar (c), Khozyan-Logar (gk), Kovacic, Vesel, Duric, Bukovets, Yanezh, Cech, Fidershek
Referees: Kamil Cetin, Ozan Soykan, Ugur Chakmak (all - Turkey)
08.10.2022. Zhaksylyk Ushkempirov Martial Arts Palace, Astana.