Kazakhstan national women's squad for Euro 2022/23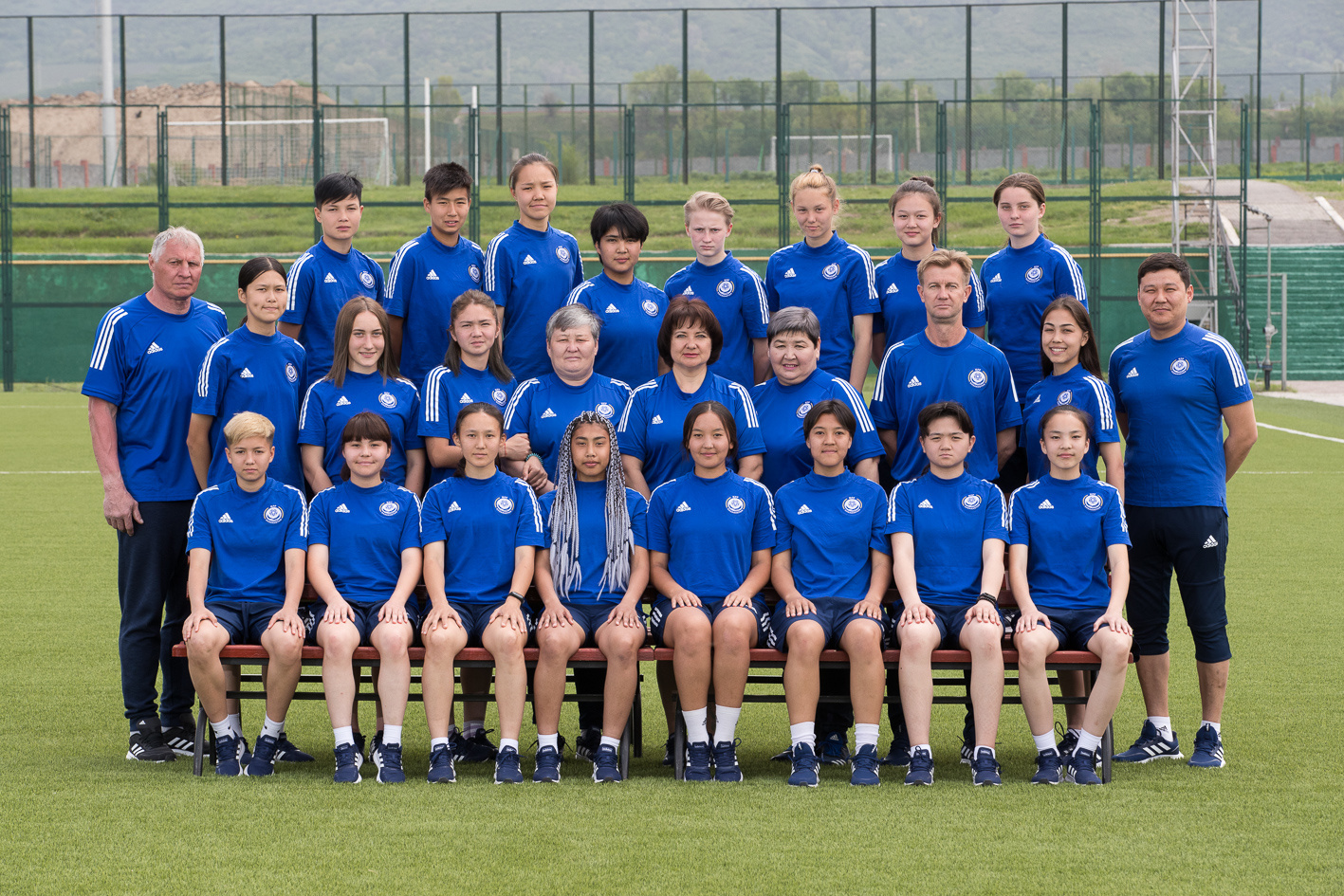 Kazakhstan national women's team U-17 got into the sixth group of League B along with the national teams of Lithuania and Romania. All matches of the group will be played in the Romanian city of Buftea.
League "B" teams will compete for promotion to League A in six groups. The group winners and the best runner-up against the first and third placed teams will be promoted to a higher division. The second round in League A (draw on December 7) is scheduled for spring 2023. Based on its results, seven teams will be determined, which will play with Estonia in the final stage from May 14 to May 26.
Match schedule:
08.10.2022. Lithuania WU17 – Kazakhstan WU17 – 21:00
11.10.2022. Kazakhstan WU-17 - Romania WU-17 - 21:00
Kazakhstan WU-17 squad:
Goalkeepers: Asel Anuarbek (SDYUSSHOR No.17), Alina Komarova (Shakhter)
Defenders: Asel Orynbai (BIIK-Shymkent), Alexandra Nabokova (Shakhter), Gulizat Rysbek (SDYUSSHOR No.17), Aruzhan Sarzhanova (RSHIKOR), Nazim Aldanazar (Kairat), Anel Blank ( Zhetysu), Adeliya Bekkozhina (Astana)
Midfielders: Anastasia Pereima (Astana), Janelya Yerzhanova, Elnura Katran, Elina Irismetova (all - Tomiris-Turan), Diana Nakypbek (Shakhter), Ayazhan Kozhabekova (Aksu), Elmira Abdulaeva, Tomiris Rakhatzhan ( both - Kairat), Polina Tuchina, Victoria Tsyganova, Daria Tolkacheva, Veronika Peresunko (all - Akzhaiyk), Valeria Popova (SDYUSSHOR No.17)
Forwards: Anel Mukhametzhanova (Aksu), Anel Maksat (Kairat)
Coaching staff: Alexandra Rudikova - head coach, Petr Pak - assistant head coach, Alexander Borisov - goalkeeping coach.