Historic victory!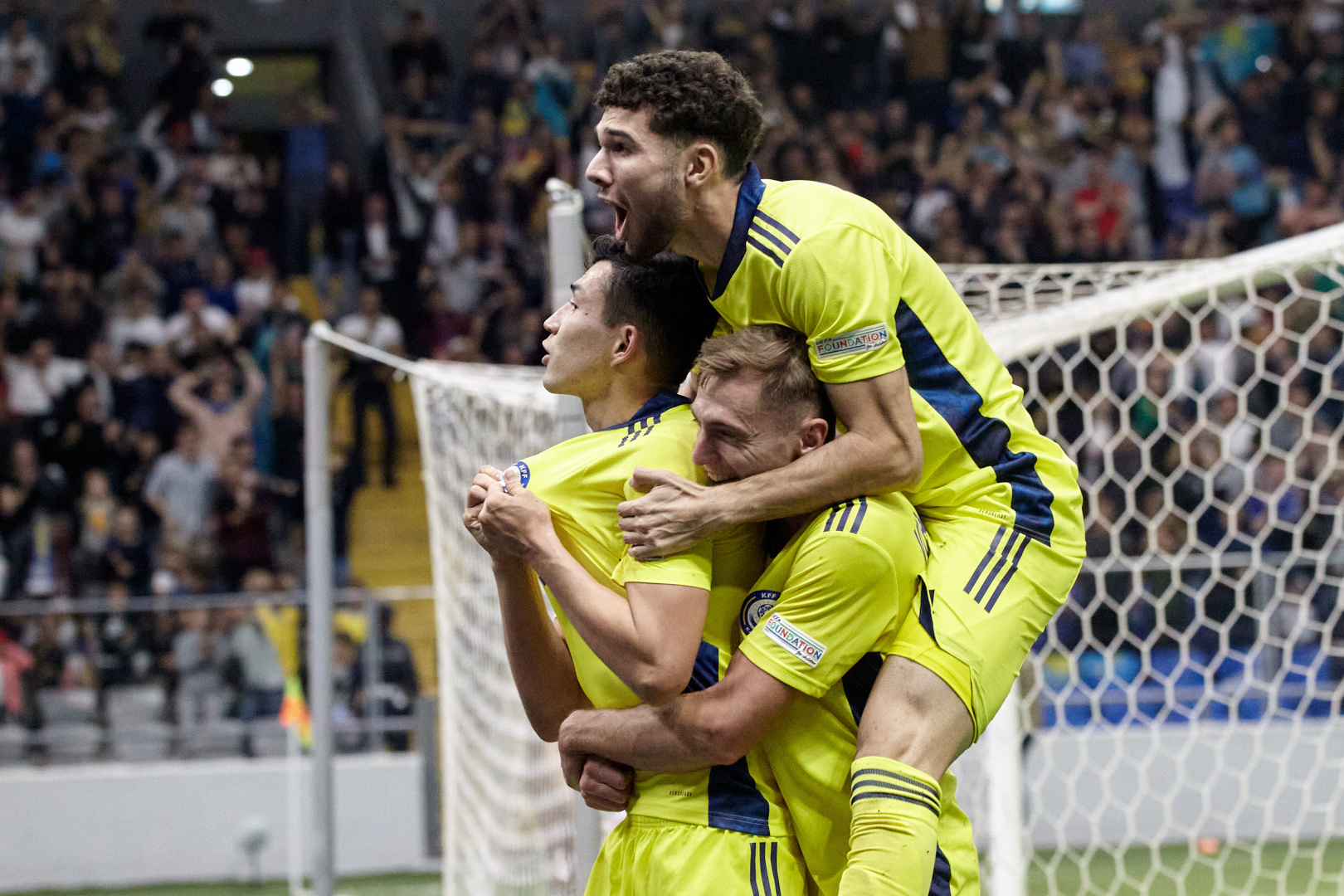 Kazakhstani defender Mikhail Gabyshev opened the score in the 29th minute. However, just a few seconds before the end of the first half, the opponent Pavel Savitski managed to equalize 1:1.
By the end of the second half, Kazakhstani players took the lead, Baktiyor Zainutdinov scored in the 79th minute - 2:1.
Thus, the Kazakhstan national team wins in its group and enters the UEFA Nations League "B" league. At the same time, our football players had the right to compete for a place in the final stage of the 2024 EURO.
Kazakhstan 2:1 (1:1) Belarus
Goals: Gabyshev 29, Zainutdinov 79 – Savitski 45+3
Yellow cards: Zainutdinov 10, Tagybergen 39, Darabaev 49, Astanov 90+2 – Pechenin 42;
Red cards: Tagybergen 90+4;
Kazakhstan: Shatskiy, Vorogovsky, Alip, Marochkin, Malyy, Gabyshev (Kayrov 68), Tagybergen, Darabaev, Zainutdinov (Kuat 87), Orazov (Astanov 75), Aiymbetov (Zhumabek 87);
Belarus: Khatkevich, Pechenin, Yudenkov, Shvetsov, Polyakov, Ebong, Yablonski, Klimovich (Lisakovich 61), Shevchenko (Malkevich 84), Savitski (Gromyko 76), Bogomolski (Bahar 61);
Referee: Horatiu Fesnic (Romania)
22.09.2022. Astana, "Astana Arena". 29,637 spectators.