Magomed Adiev: "We will try to delight our fans''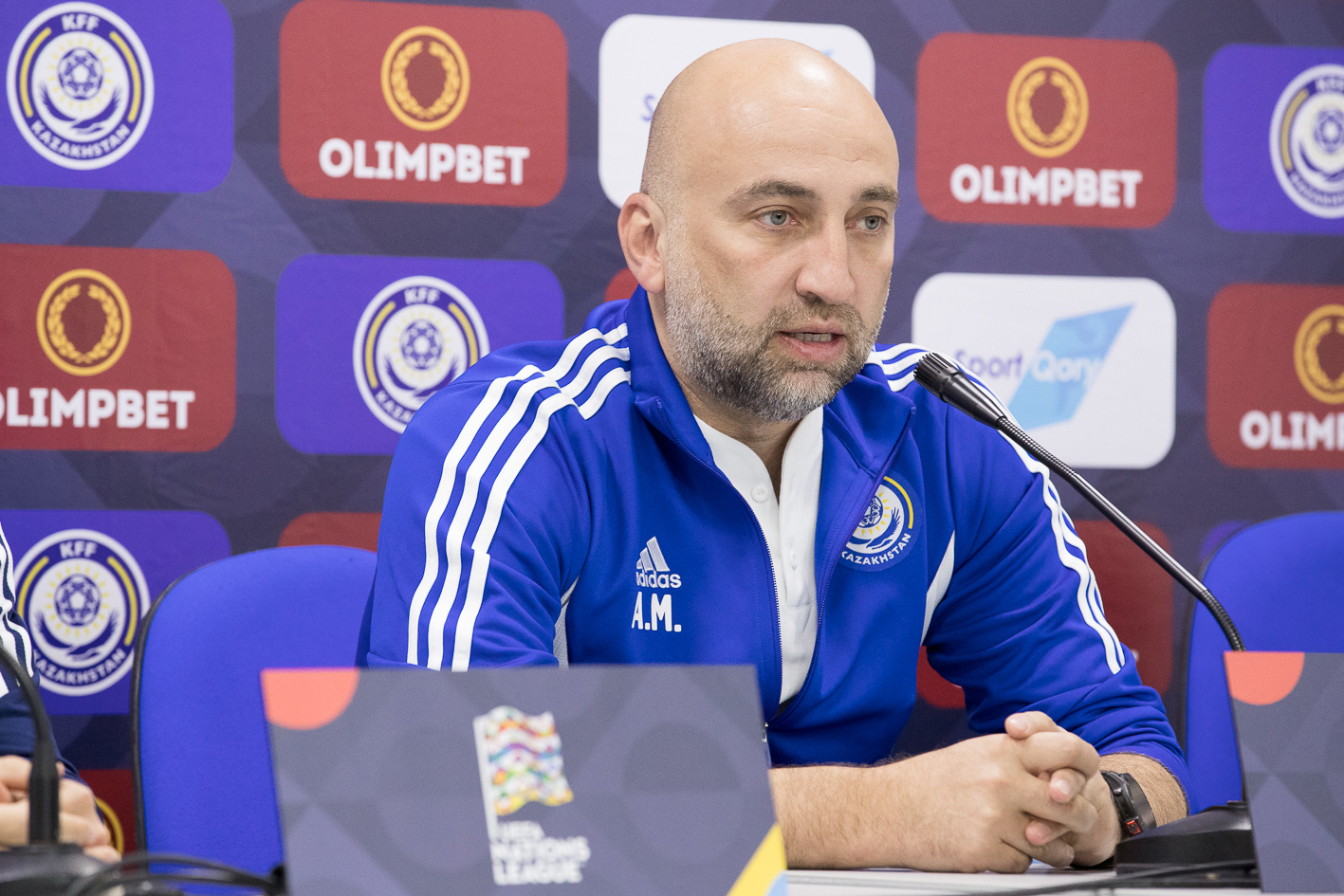 - We are expecting for tough games. We realise the responsibility of this match. We feel in a positive way, because we haven't seen the players for a long time, we have long wanted to meet and again feel the atmosphere in which we arrived in the previous round thanks to our fans. On the one hand, tomorrow there will be a tough game, on the other hand, we are glad to meet them again and play at the Astana Arena tomorow, crowded with our fans and positive energy.
- What is the physical condition of the players? How do Akhmetov and Kuat feel?
- We had three or four training days. It is hard in such a short time. But I would not like to focus on this, as our rivals are also in the same situation. We tried to influence the function of the guys. We had a day and a half for tactical exercises to see the combination in which we will go against Belarus. I have to proceed from the situation that exists.
Yeldos Akhmetov arrived with an injury and was unable to attend our training sessions. Unfortunately, tomorrow he will not play, but he will be at the disposal of the national team. We will follow his dynamics. Kuat feels fine and is ready to play tomorrow.
- Zainutdinov plays as a central defender in CSKA and has repeatedly been included in the symbolic team of the tour. What position do you see him in?
- In my practice, I have not seen this for a long time, when a player who initially played as an attacking midfielder drops to the position of a central defender and plays very confidently. This is impressive, I really have not seen this for a long time. We are glad that we have such a player. Where do I see it? Somewhere in between.
- Marat Bystrov has returned to the national team. There was a little misunderstanding between you, wasn't it?
- There was just a moment that I did not like as a head coach. If he is here, he got what I meant. He's getting ready for tomorrow's game.
- Everyone is looking forward to tomorrow's game, as it may decide to leave the group from the first place. How do these thoughts affect the team? Do you have a maximum target for the game with Belarus?
- It is clear that we play in front of our fans. Huge thanks to them for supporting us for three months without the national team, thanking them for a successful game. We want and will try to delight our fans.