Magomed Adiev: "Thanks a lot for today's atmosphere"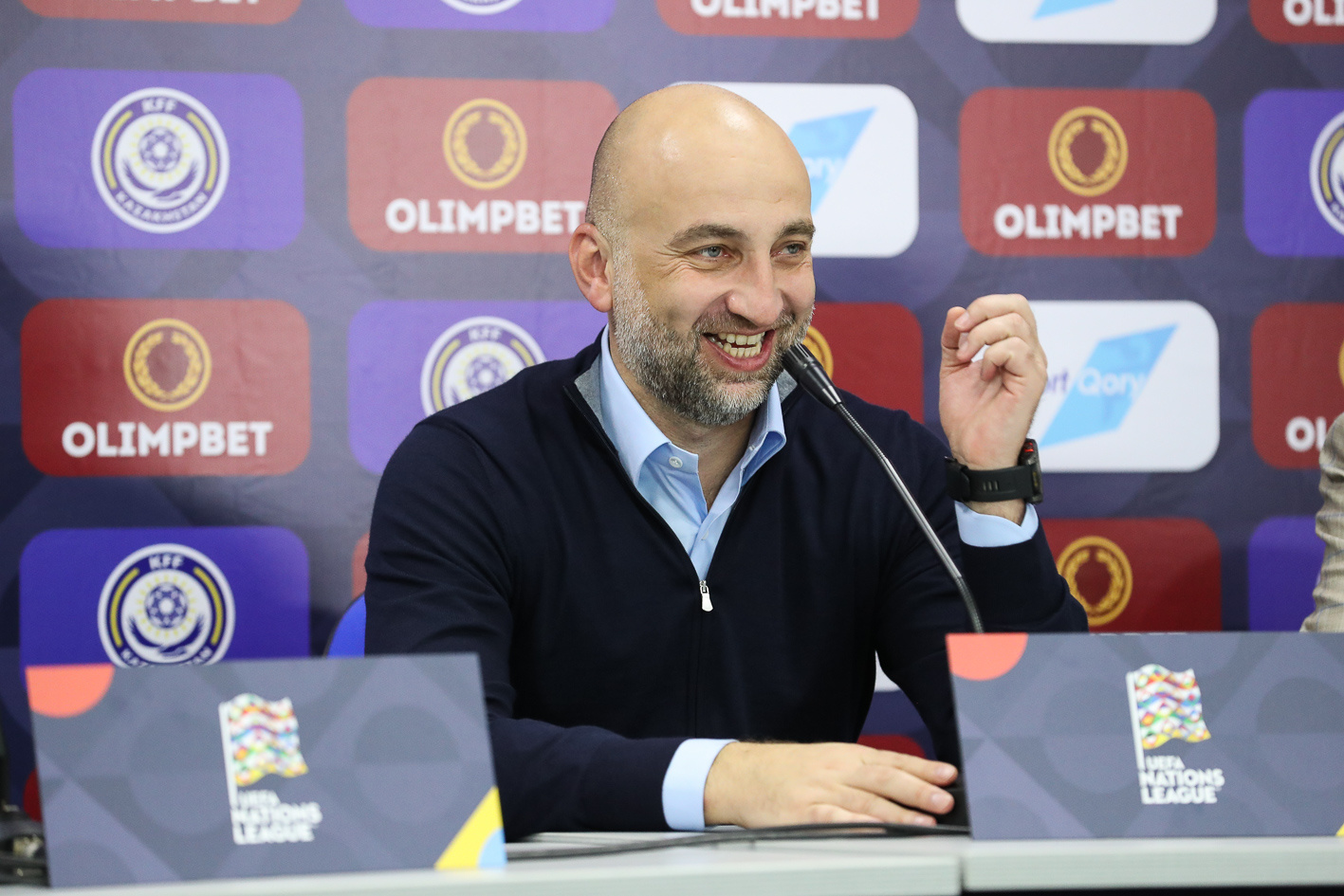 - First of all, on behalf of myself and the whole team, I would like to thank the fans of our team. Thanks a lot for today's atmosphere. Over the past three months, I have been inspired by your kind words. This is the first time in my life.
- In the first half, it seemed that the team didn't have enough concentration. However, they did in the second half. What did you say the team during the break?
- The first half was tough going. Some parts of our game plan hadn't worked. Therefore, we had to change it in the second half. The most important thing we did, we encouraged the players to calm down and keep doing their best. We played well in the second half and deservedly won.
- Will you make any changes in the squad against Azerbaijan?
- After such an emotional match, we need to rebuild the main team. I don't have a certain plan now, I'll be thinking about some changes I'll make tomorrow evening.
- Bakhtiyor Zainutdinov did not stand out in the first half. Is it because he plays two different positions for CSKA and the national team?
- I think it had its effect. It is not an easy task to participate in two exercises and change the position. I can't say that he is out of the game.I wanted to give him a comfortable position. I did not want to leave him from his position in CSKA. But in the second half, he stepped forward and scored the winning goal.
- What do you think about your future in the national team?
- I promised the head of the federation to complete this round. After this round has been completed, I will disscus this issue with the president of the federation.
- Do you want to lead Kazakhstan in the 2024 EURO qualification?
- Being the coach of the national team is a great honor for me. I consider this is the top of my coaching career. Definetely, I want to play against the best teams in Europe. This is an invaluable experience for any coach. It is difficult to think about the future without completing the current round.