Kazakhstan Women's team U-17 defeats Romania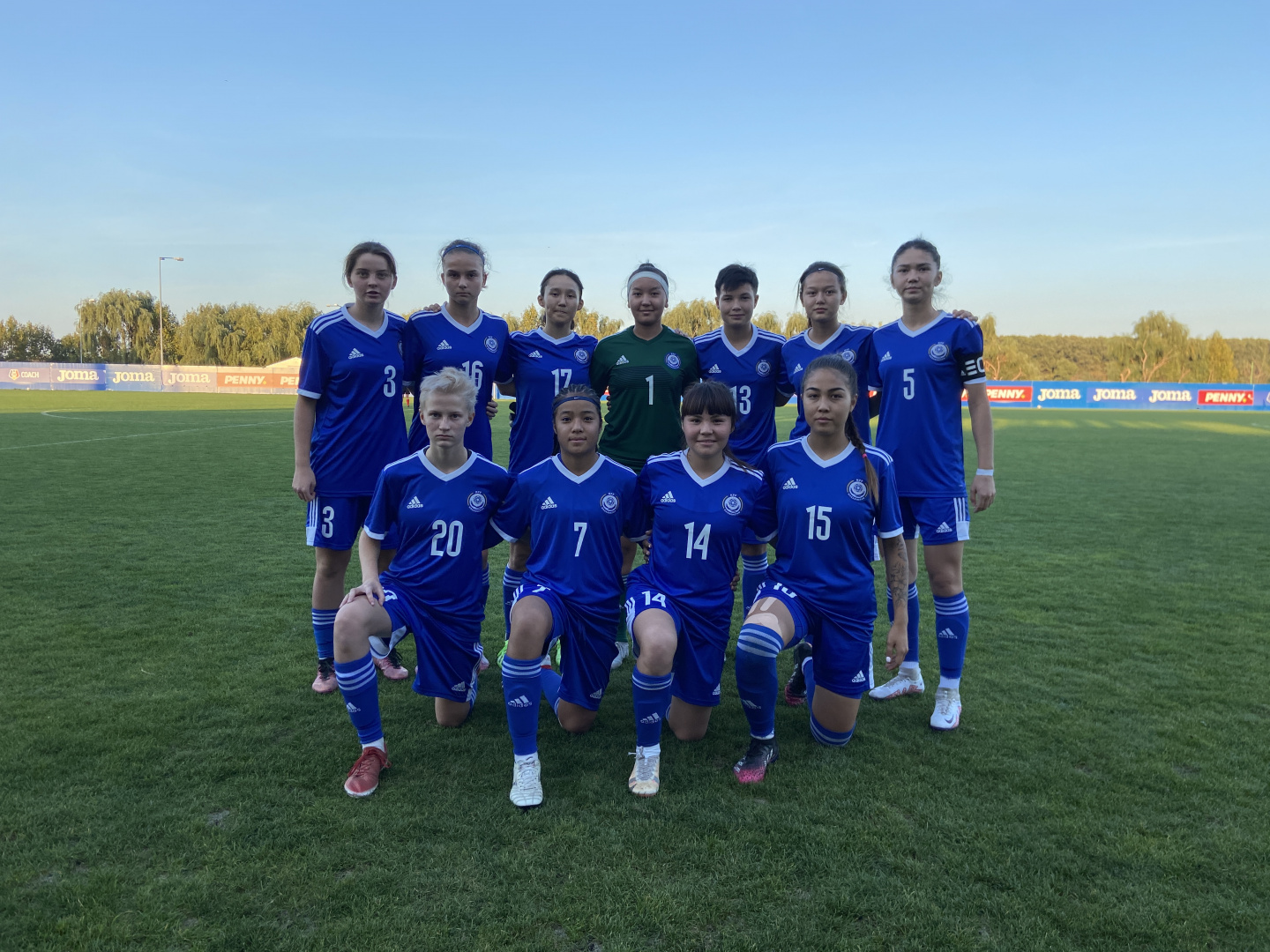 The Kazakhstan women's team U-17 won over Romania (2:1) in the 2022/23 UEFA EURO qualification.
The score was opened in the 21st minute by Ayazhan Kozhabekova. In the 44th minute, the captain Asel Orynbay increased the lead.
In the second half, the Romanians scored one goal.
Romania - Kazakhstan - 1:2 (0:2)
Goals: Vincha-Vuia - Kozhabekova 21, Orynbai 44
Yellow cards: Bolboacha 51, Florica 73 - Yerzhanova 45+1, Nabokova 69, Rysbek 77, Popova 78, Aldanazar 89
Red cards: Popova 86 (second warning)
Romania WU-17: Moldovan (gk), Corcel, Bolboacha, Vincha-Vuia, Boboc, Cristea, Lazar, Floritsa, Sepetean, Filip, Szoke
Subs: Balogh (gk), Neashu, Kara-Jouli, Mihaescu, Vasile, Iliescu, Mardari, Popa, Stan
Head coach: Aurora Ungureanu-Dobre.
Kazakhstan WU-17: Anuarbek (gk), Aldanazar, Nabokova, Orynbai (c), Katran, Kozhabekova, Popova, Blank, Peresunko, Yerzhanova, Pereyma
Subs: Komarov (c), Bekkozhin, Tolkacheva, Mukhametzhanova, Maksat, Irismetova, Tsyganova, Rysbek, Abdullaeva
Head coach: Alexandra Rudikova.
Referees: Andromachi Ciofliki, George Komisopoulou (both from Greece), Zulema Gonzalias (Spain)
11/10/2022. FRR Football Center, Buftya.