Vahid Masudov: "We got in a very strong group"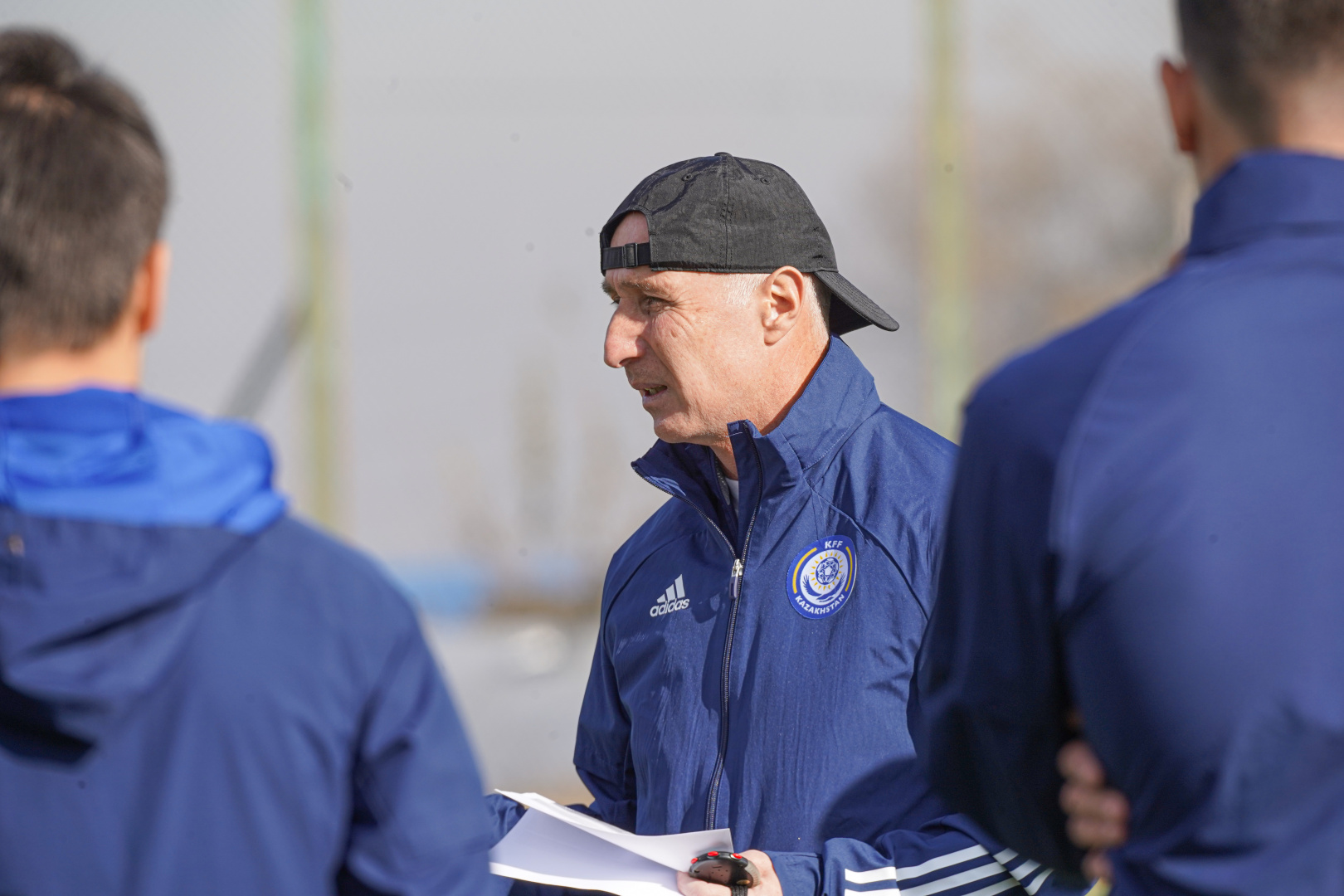 - What would you comment on the results of the Kazakhstan U-19 team in the Euro 2023 qualification?
We are in a very strong group. The opponents slightly exceeded our expectations. Not all football players approached the tournament properly after seeing which clubs the French and Scottish national teams play for. Perhaps it turned their minds around. Psychologically, we tried to liberate them, but we did not succeed in everything we had planned. We did not change the 4-3-3 formation and tried to play in an attacking manner. However, this also did not bring us dividends, since the level of resistance and the skill of the players of these teams was very high.
- In the matches against Iceland and Scotland, you were able to score, but the team failed to score points. What may it have been connected with?
- Quickly conceded balls knocked down the guys a little. They also lacked individual skill and quick decision-making in their own box, which led to unnecessary mistakes. Nevertheless, the guys tried to rectify the situation and scored good goals.
- In what components of the game are our football players aged 18-19 inferior to their peers from Europe?
- Looking at the French, Icelanders and Scots, our players are inferior in athleticism and ball handling. It would seem that we also gathered good guys from the Kairat Academy, which is considered one of the best in Kazakhstan, but the difference in class was visible. It should be noted that our players play in the Youth, First and Second Leagues of Kazakhstan, while the players of the opponents play at a completely different level. The same top scorer of the French U-19 team Mathys Tell plays in the first team of Bayern and makes the result. This also speaks volumes. We saw what our guys need to strive for and what is worth working on.
- Are there players in the team who can play for the national team in future?
- I am sure that some of our players will grow to the level of the national team.
- What are your future plans?
- I want to thank the Kazakhstan Football Federation for the conditions created in the preparatory process, organization of training camps and holding international friendly matches! Starting from February, in preparation for the qualifying tournament, we held several training camps. Control matches were played against Armenia, Azerbaijan, Kyrgyzstan and Russia. In the Euro 2023 qualifying tournament, we came across a tough group. Unfortunately, I could not reveal the potential of the guys. Following the results of the tournament, after talking with the leadership of the federation, it was decided that I was finishing work with the youth team. Our players have great potential, I wish them further growth and bright victories!