Astana hosts the Football Forum "Football is a sport for everyone!"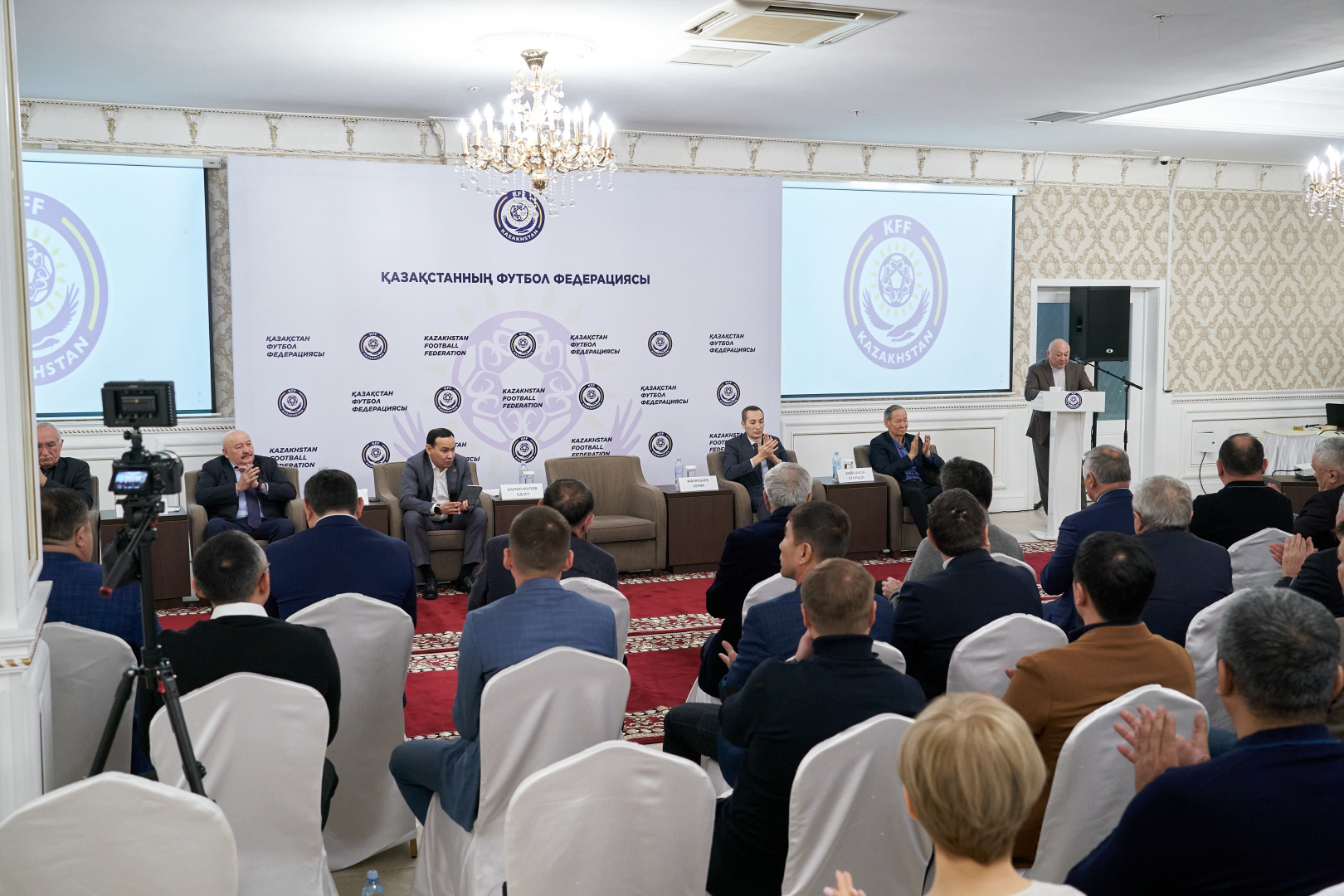 The speakers of the forum were Vice Minister of Culture and Sports of the Republic of Kazakhstan, Serik Zharasbaev, Director of the Directorate of Sports of the NOC of the Republic of Kazakhstan, Ilsiyar Kanagatov, KFF President Adlet Barmenkulov, KFF General Secretary Olzhas Abraev, PFLK President Rohus Shokh, and Advisor to the KFF President Seilda Baishakov.
The main areas for discussion were issues of grassroots, youth and women's football, futsal, as well as the work of professional clubs.
At the beginning of the forum, KFF President Adlet Barmenkulov addressed the participants with a welcoming speech.
"This forum is a discussion platform between the regions, the center, the state and the public. We started this work on the interaction of all structures in football back in March of this year as part of facilitation sessions with the participation of over 100 football specialists: presidents of regional federations, directors of football clubs and sports schools, coaches and referees - all those involved in football in the region . The sessions proved to be effective. The participants shared their achievements and problematic issues, offered their vision of football development. Because only people from the inside know exactly what needs to be done first of all for the development of football. The format of such meetings as today is also one of the tools to establish live constructive communication in order to achieve a common result," the head of the Federation noted.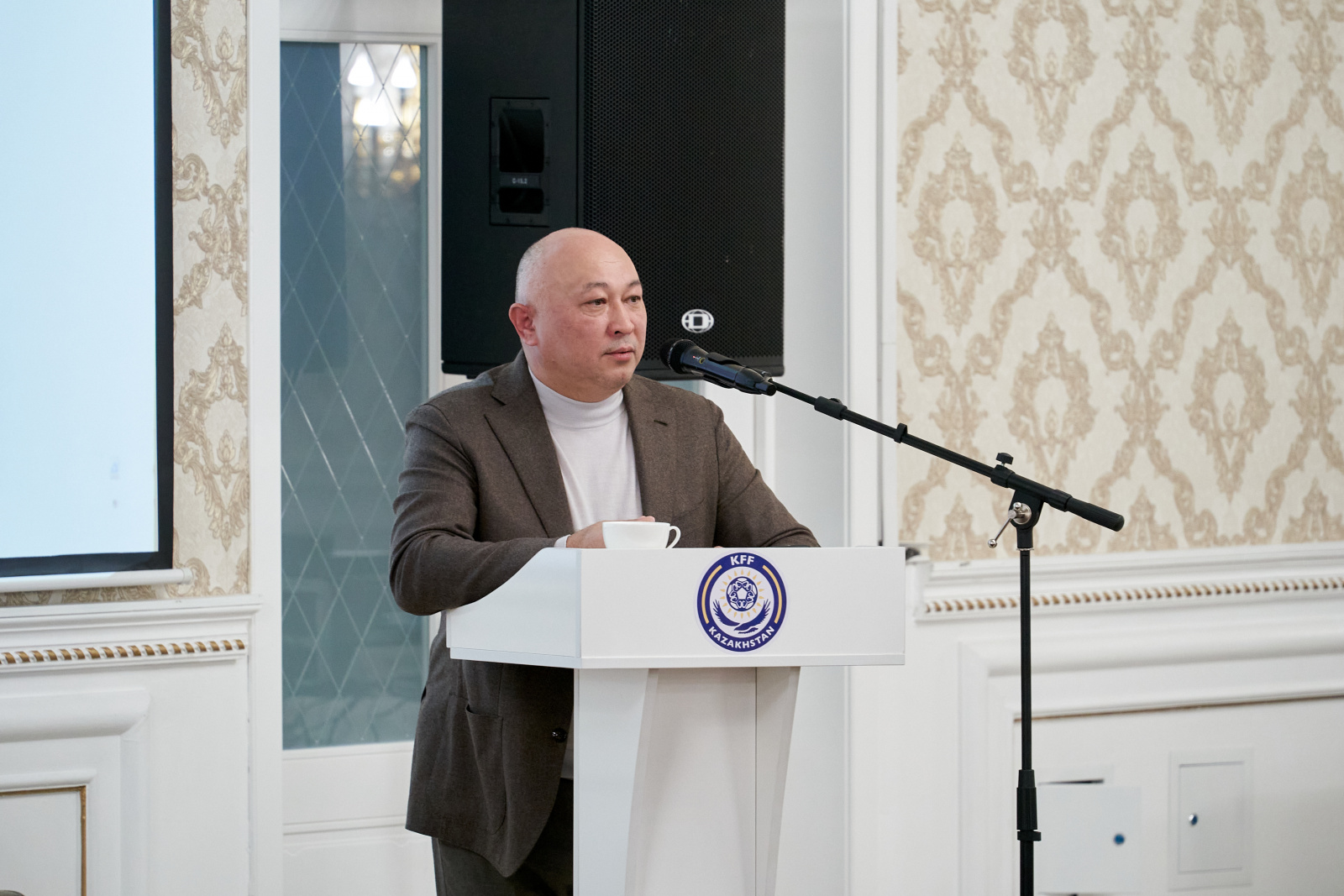 The KFF President added that in the next three years the KFF intends to solve the following tasks: to focus on the development of grassroots and youth football, a qualitative breakthrough in the field of training football personnel, as well as issues of modernizing the football infrastructure.
Adlet Barmenkulov noted that one of the main tasks, according to the Strategy, is to solve the personnel policy and increase the level of competence of football managers. Educational projects, according to the KFF President, will be launched from February 2023.
In turn, Vice Minister of Culture and Sports of the Republic of Kazakhstan Serik Zharasbaev noted that the Ministry of Culture and Sports of the Republic of Kazakhstan is ready to provide comprehensive support to the KFF in the development of football.
"As we know, President Kassym-Jomart Tokayev in his message instructed to pay attention to grassroots. It's no secret that football is the most popular sport in the world. The ministry supports the KFF policy and together with the federation will develop youth and grassroots football in the country," S. Zharasbayev said.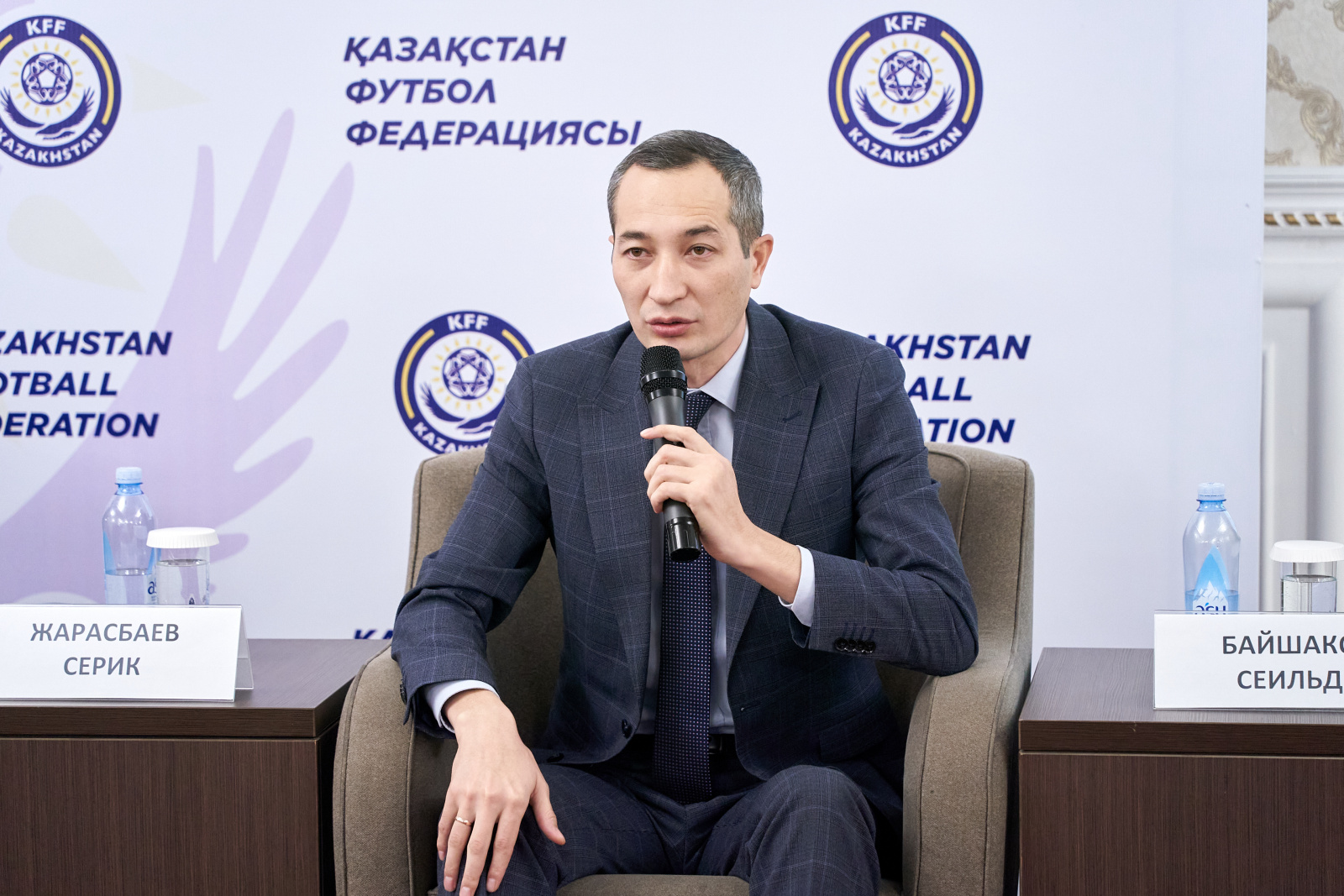 The dialogue platform has gained great relevance among its participants. As a result of the Forum, a number of decisions were made, some of the issues were discussed at discussion round tables.
KFF plans to hold this forum annually at the end of the season.