Uefa to launch Women's Nations League in 2023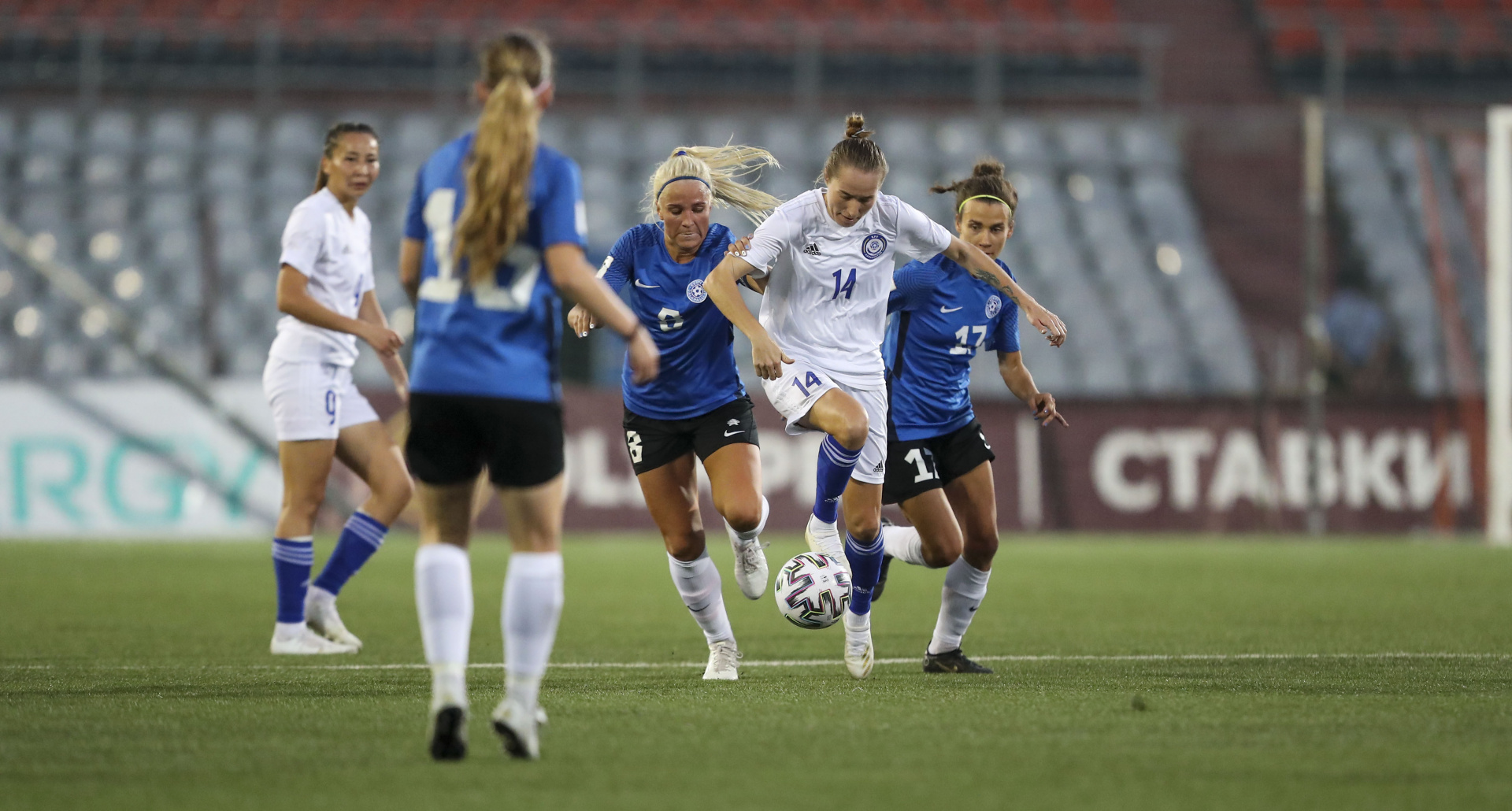 The new format will start before the 2025 UEFA Women's Euro.Starting in autumn 2023, a new international competition system will merge the UEFA Nations League with the European Qualifiers. It includes the principle of transition between divisions (with promotion and relegation), as well as the appearance of the final tournament
UEFA Nations League Phase
The UEFA Nations League starts in autumn 2023 and is composed of a league stage, matches for promotion and relegation, and finals comprising two semi-finals, a third-place match and a final.
In the league stage, teams will be split into three leagues based on their current UEFA women's national team coefficient rankings.
Leagues A and B each consist of 16 teams drawn into four groups of four; League C consists of 19 teams drawn into four groups of four and one group of three (note that the actual group composition of League C will depend on the number of participating teams).
All matches will be played over six matchdays, with each team playing one home match and one away match against all the other teams in their group.The ultimate goals of this phase of the competition are to win the Nations League title and to achieve the best possible starting position for the next phase.
Every four years, the Nations League finals will also serve as the European Qualifiers for the Women's Olympic Football Tournament, i.e. the first edition will qualify teams for the 2024 Olympic Tournament in France.
European Qualifiers Phase
At the end of the European Qualifier, a final ranking will be drawn up, which will determine which teams will go directly to the Euro and World Cup, as well as who will take part in the European Qualifier play-offs. In addition, this ranking, with its automatic promotion and relegation, will determine in which leagues teams will start in the next qualifying round.
The updated format is interconnected, dynamic, meritocratic and aims to create a more competitive environment with greater sporting and commercial interest. In doing so, it gives a chance to all national associations to qualify for the Women's Euro and Women's World Cup.
Competition dates
The UEFA Nations League phase will be played from autumn 2023 to spring 2024.
The UEFA European Qualifiers phase will be played from spring 2024 to autumn 2024.
Participating teams are ranked in leagues A to C based on the UEFA Women's Team Coefficients rankings from the UEFA Women's World Cup 2023 European Qualifiers.
League A: England, Germany, France, Sweden, Spain, Netherlands, Norway, Denmark, Italy, Belgium, Austria, Iceland, Switzerland, Russia*, Wales, Portugal;
League B: Scotland, Ireland, Poland, Czech Republic, Finland, Serbia, Slovenia, Northern Ireland, Romania, Ukraine, Bosnia and Herzegovina, Slovakia, Hungary, Greece, Croatia, Belarus;
League C: Albania, Malta, Israel, Azerbaijan, Turkey, North Macedonia, Kosovo, Montenegro, Luxembourg, Estonia, Moldova, Lithuania, Kazakhstan, Latvia, Bulgaria, Cyprus, Faroe Islands, Georgia, Armenia.
*All Russian teams and clubs are currently suspended from participation in UEFA competitions until further notice in accordance with the decision taken by the UEFA Executive Committee on 28 February 2022.