Kazakhstan U-17 reaches final beating Belarus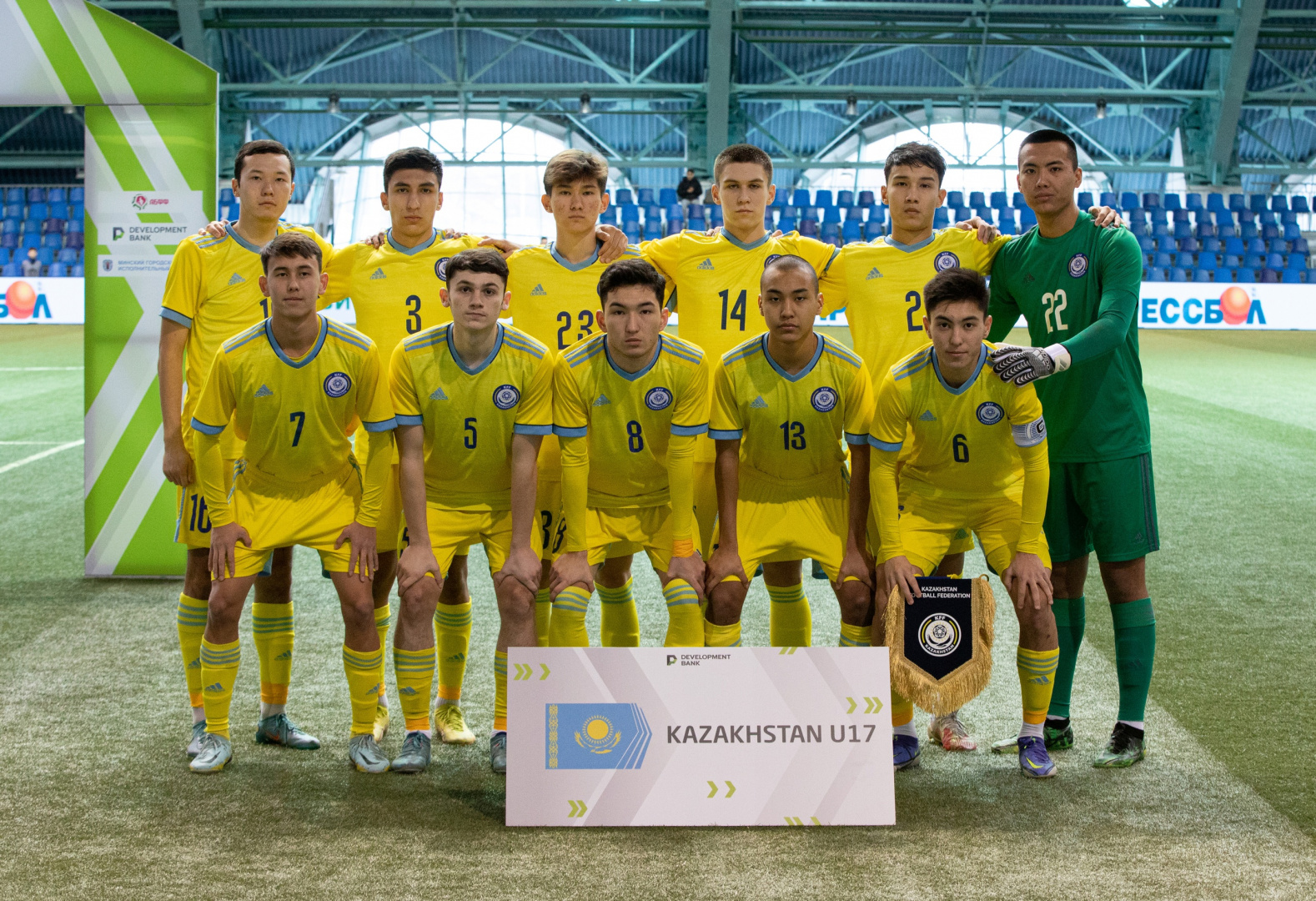 The only goal came in the second half from the U-17 forward Ilyas Abil, who scored his second goal at the tournament in Minsk.
Thus, the team coached by Alexandr Kuznetsov won their third victory and have reached the final of the Development Cup.
The final match against the Russian U-17 team will take place on February 11. Kick-off - 20:00 (Astana time).
Belarus U-17 0:1 (0:0) Kazakhstan U-17
Goal: Abil 46
Belarus U-17: Konstantin Veratyansky (gk), Mikhail Aleksandrov (Artem Belorus 58), Nikita Kondratenya, Zakhar Baranok, Ruslan Myalkovsky, Artem Sokolovsky, Nikita Lyukevich (Artem Voskoboynikov 41), Mark Mokin (Timofei Simanenka 58), Pavel Shevchenko ( Matvey Sokolovsky 58), Trofim Melnichenko (Nikita Chuiko 58), Nikita Mayorov (Maxim Kononov 41)
Subs: Nikita Dovnar (gk), Daniil Martinovich (gk), Fedor Fedorovich, Vladislav Stepanenko, Ales Sahonchik, Alexander Rogov, Kirill Nebyshinets
Head coach: Alexander Yurevich.
Kazakhstan U-17: Abylkhair Aliakbar (gk), Yelzhan Moldakhmet, Elkhan Saidov, Alikhan Israilov (c), Adilet Mynbay (Ayan Baidauletov 60) (Alan Adakhaev 78), Ilyas Abil, Timur Kurbanov (Akhmetali Kaltanov 41), Shyngys Duisenbek, Rustam Zhankhaev, Daniyar Yerlan, Tamerlan Agimanov (Erasyl Sarsenbay 60)
Subs: Ildar Mendygaliev (c), Shakhboz Turaev, Viktor Lakeev, Adilet Omei, Emin Musaev;
Head coach: Alexandr Kuznetsov.
Referees: Yevgeny Yasenovich, Danila Bakulin, Andrey Sadlovsky (all - Belarus).
February 09,2023. Manege ABFF, Minsk, Belarus.