Koldo Alvarez: "After the third goal and the removal of our player, everything went wrong"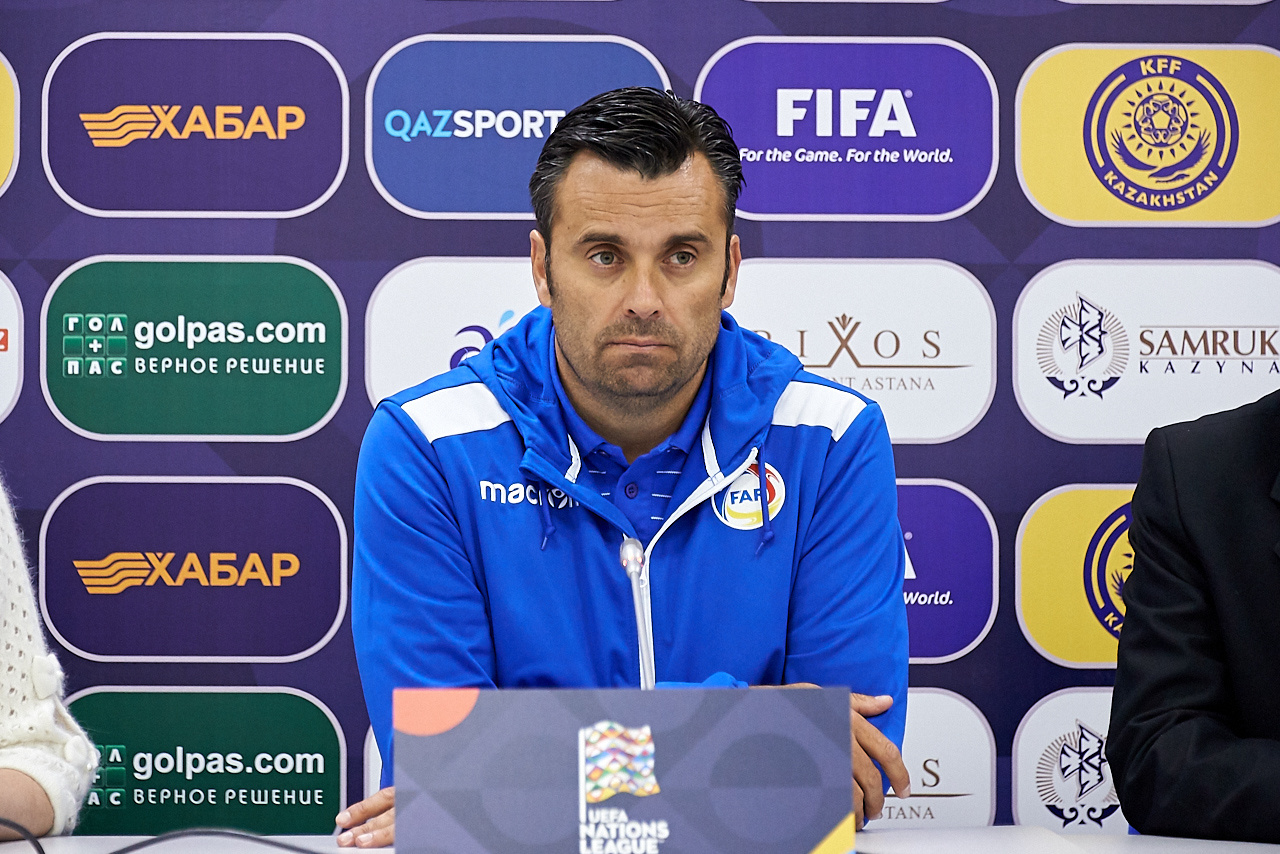 - First of all, I note that the Kazakhstan team is stronger. I think that in the first half we played not so bad, however coceded so many goals. After the third goal and the removal of our player everything went wrong. I suppose if there hadn't made a mistkake in the episode with the third goal, would have more chances. But now I am convinced that Kazakhstan is much stronger than Andorra.
- Did the cold weather and artificial turf of the local stadium influence the course of the game?
- For us, this is an unusual turf, it was not easy to play. But our team is used to playing on the field of any type, I think it does not matter so much. Definetely, it was easier for Kazakhstan to play at home. They showed a very high speed, as far as possible.
- If we compare today's match with the one that took place in Andorra, what was the main advanage of the Kazakhstan team?
- The Kazakhstan team almost all the time possessed the ball, Andorran players were on the defensive and in the center of the field. Today's game reminded me of a match with Georgia.