Upgrade Training Course For UEFA PRO and A Coaches Took Place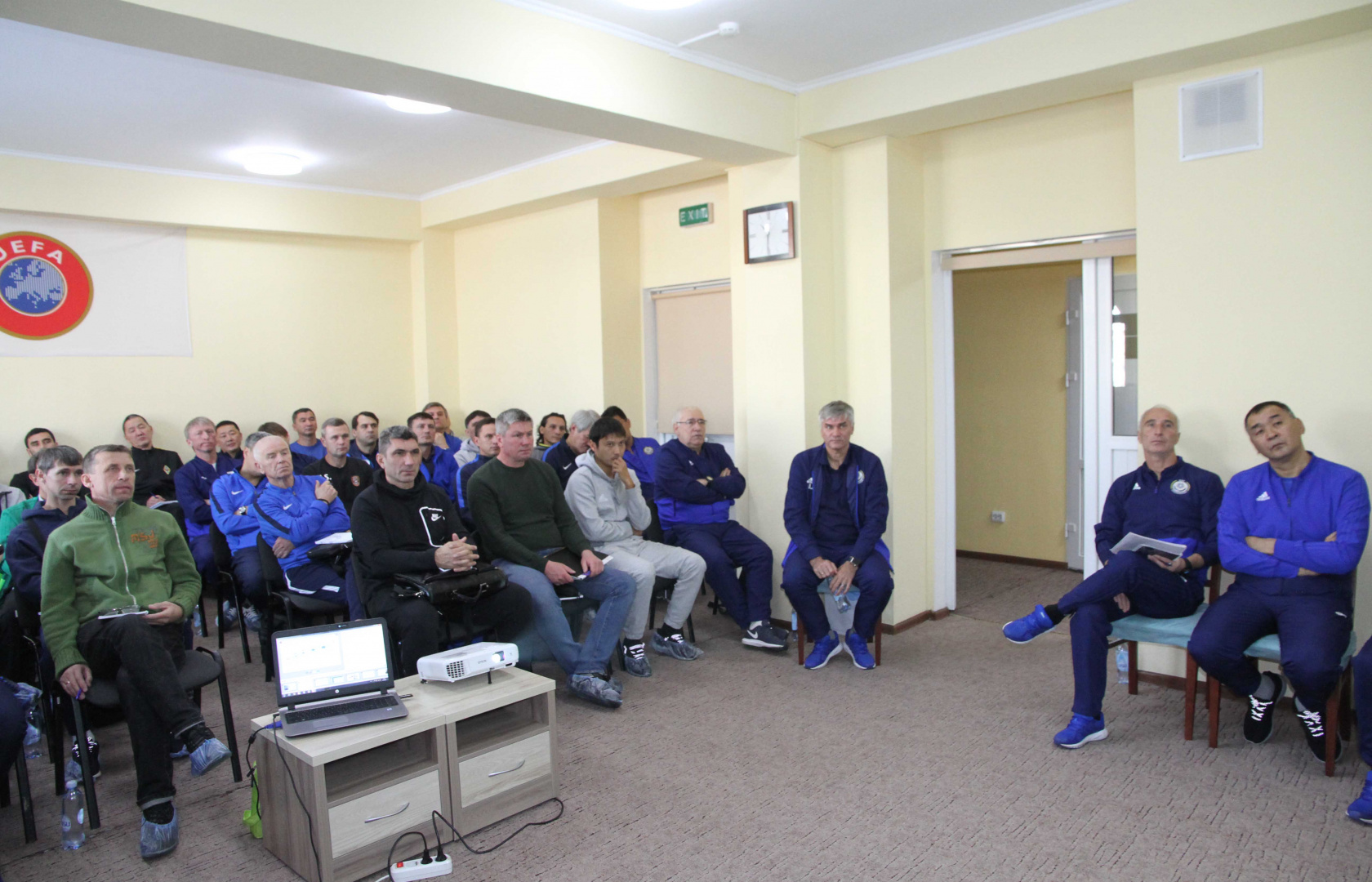 The training seminar took place on November 14-15 at the sports and training base of the Kazakhstan national teams in Talgar. The seminar was attended by about 45 Kazakhstani specialists.
Students took the exams, the examination commission included famous Kazakhstani football coaches: Vladimir Nikitenko, Vait Talgaev, Eduard Glazunov, Vahid Masudov, Igor Svechnikov, Ivan Azovskiy, regional coaches and consultant of the KFF Technical Center and member of the UEFA Coaching Education Commission Gennady Skurtul.