Kazakhstan Women's Team Tied With Jordan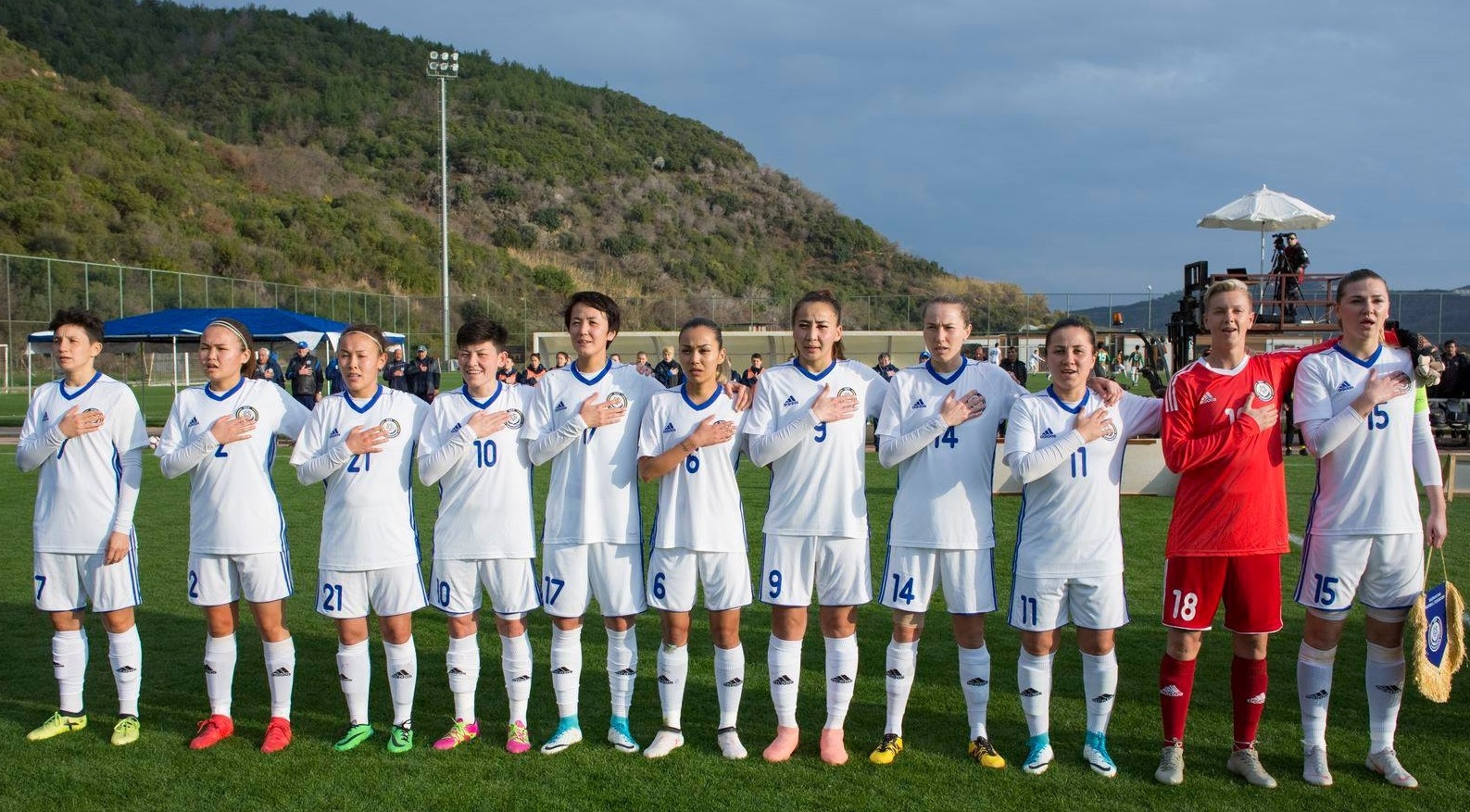 The Jordan women's national team ranks 52nd place in the FIFA ranking and is in the top ten teams in Asia. The tightly contested match ended in a draw - 1:1.
The final match of the group stage will be against the team of Northern Ireland (March 3).
Kazakhstan W - Jordan W - 1:1 (1:1)
Goals: Kamila Kulmagambetova (from the penalty spot 31) - Stephanie Al-Naber 13
Kazakhstan W: Oksana Zheleznyak (Irina Sandalova), Yulia Myasnikova (C), Yekaterina Babshuk, Bibigul Nurusheva, Kundyz Kozhakhmet, Kamila Kulmagambetova, Adilya Vildanova, Aida Gaistenova, Aselkhan Turlybekova (Araiym Orynbasarova, Svetlana Bortnikova), Kseniya Khairullina (Viktoriya Popkova), Saule Karibayeva (Maria Demidova, Karina Zhumabaykyzy).
Reserve: Angelina Portnova, Assem Zhaksymbay, Aida Smagulova, Assemgul Aruova.
Jordan W: Salma Mohanad Ghazal, Alanud Ghazi, Anfal Al-Sufi, Stephanie Al-Naber, Shahenaz Jebrin, Ruzbahan Fridge, Ayan Almadzhali, Shorukh Khalil Shathi, Nour Zogash, Rand Javdat, Sarah Basem Abu Sabbah.
Reserve: Sherin Rai Alshalabe, Malak Khaled Abed Shanak, Raya Nina, Natasha Al Naber, Masa Awwad, Dina Hinawi, Tala Barghuti, Lin Albtosh, Zina Hazem, Yana Abu Gush.
01.03.2019. Alanya, Turkey. "Gold City".