Kazakhstan Women's Team Played The First Match in 2019 Turkish Women's Cup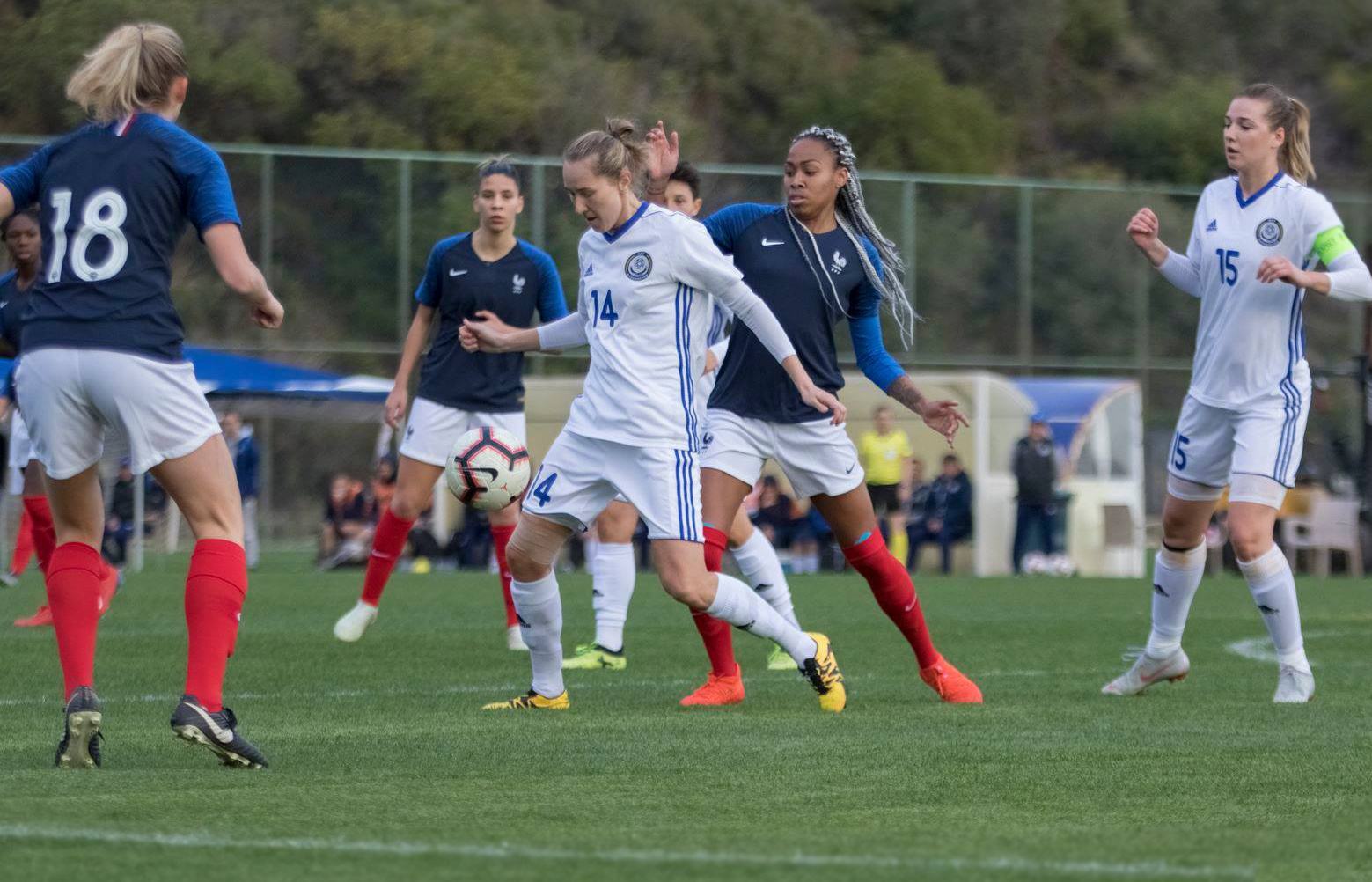 France B won the match, this team is the main favorite of the tournament. The next match our team play on March 1 against the Jordan women's national team.
France B - Kazakhstan - 3:0 (1:0)
Goals: Lindsay Thomas 24, Maureen Bigot 60, Marie-Charlotte Leger 90
Yellow cards: Anais M`Bassige 17 - Adilya Vyldanova 67
France B: Elisa Launay, Marion Romanelli (Anissa Lahmarí 61), Charlotte Lorgere (c) (Julie Tibaud 70), Anaïs M`Bassidje, Marine Dafeur, Justine Rougemont (Inés Joaurena 70), Aminata Diallo, Maureen Bigot, Lea Khelifi (Emelyne Laurent 61), Louise Fleury (Daphne Corboz 76), Lindsay Thomas (Marie-Charlotte Leger 76).
Reserve: Karima Benameur, Perle Morroni, Clara Mateo.
Head coach - Jean-Francois Niemezcki
Kazakhstan: Oksana Zheleznyak, Kundyz Kozhakhmet (Arailym Orynbasarova 89), Bibgul Nurusheva, Yulia Myasnikova (c), Ekaterina Babshuk, Karina Zhumabaykyzy (Maria Demidova 73), Kamila Kulmagambetova, Adilya Vyldanova, Aselkhan Turlybekova (Svetlana Bortnikova), Aida Gastenova, Saule Karibayeva (Ksenia Khairulina 46).
Reserve: Irina Sandalova, Angelina Portnova, Assem Zhaksymbay, Assemgul Aruova, Victoria Popkova, Aida Smagulova.
Head Coach - Razia Nurkenova
27.02.2019. Alanya, Turkey. 'Gold City'.