Michal Bilek: 'I would like to thank my players for their diligence and intensity'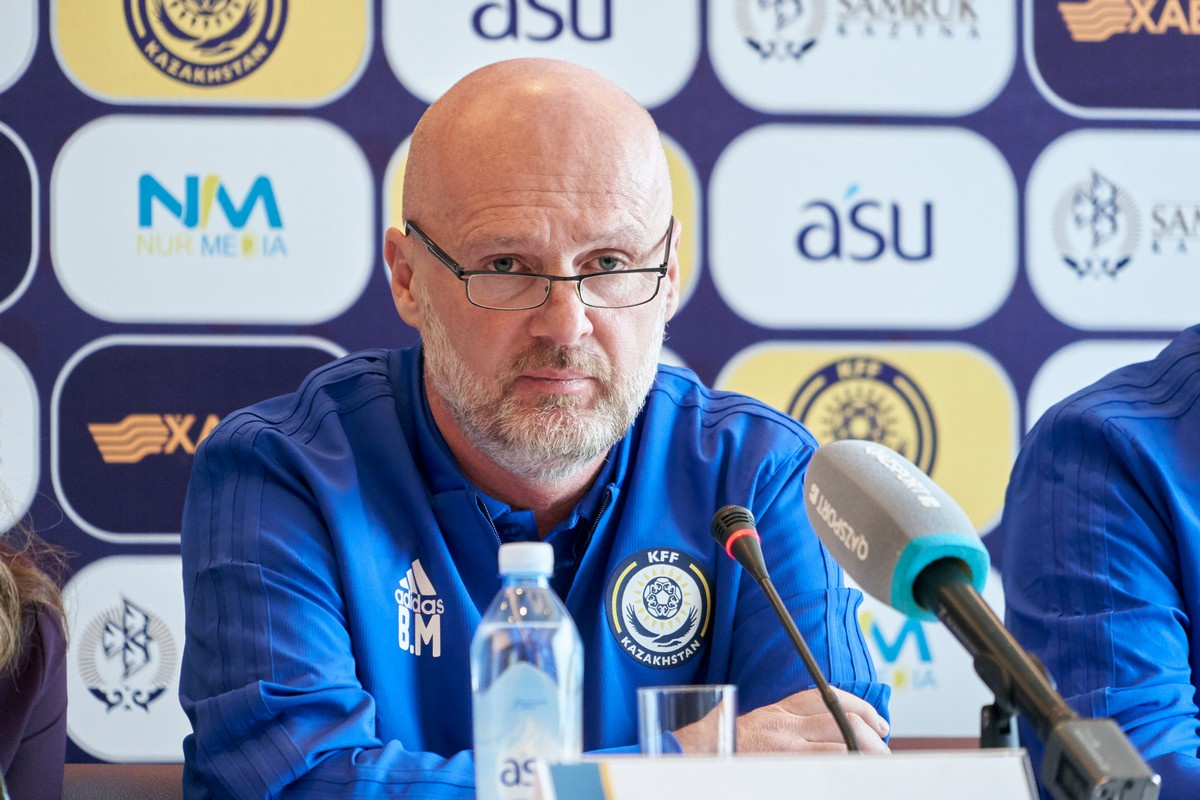 - Considering that we played not on FIFA dates and some leading players were not able to arrive, I think we played well and showed a good game. Some players played for their football clubs a few days before the match, so they arrived a bit later. Some players left to play for their clubs during the pre-season training. What I mean that it was not easy to prepare. I would like to thank my players for their diligence and intensity. Before the match, it was obvious that they wanted to win. Some of them made their national team debut. Despite all the difficulties, the result was positive for us.
- How did the team manage with the pre-season training?
- Within five days we explained them new philosophy, formation, which they did not play last year. The players tried to do everything that I asked. Episodes all conceived work. There were several chances when we failed to score in the penalty area. I believe that we tried hard to achieve this victory.
- Did the opponent surprise you with something?
- Before the match, we watched their matches in the UEFA Nations League, but yesterday we played against very different players. They also could not play with their strongest players.
- Oralkhan Omirtaev scored a beautiful goal. What do you think about this player in general?
- He is one of the talented players in Kazakhstan football. Oralkhan is young and has good speed - these are qualities that are highly valued in modern football. But he needs to work hard to improve his skills. And I agree with you: he scored a very beautiful goal.
- 24 players took part at the pre-season training. How many of them will you call up in March?
- It is difficult to answer this question even after the match played. The coaching staff of our team will definitely attend the match for the Super Cup in order to look at the Kairat and Astana football players. We will also see the games of the two starting rounds of the Premier League.
- Kazakhstani fans are happy that the new football season for the national team started with a victory. Your wishes to our football fans ...
- We will try to do our best. It is clear that Kazakhstan is not a favorite in their group in Euro 2020, because such top teams as Belgium, Scotland and Russia will play against us. Football clubs supported the national team, now it's time to unite and the fans. We need your support. Alga, Kazakhstan!