Kazakhstan women's U-17 team participates in the UEFA Development Cup 2019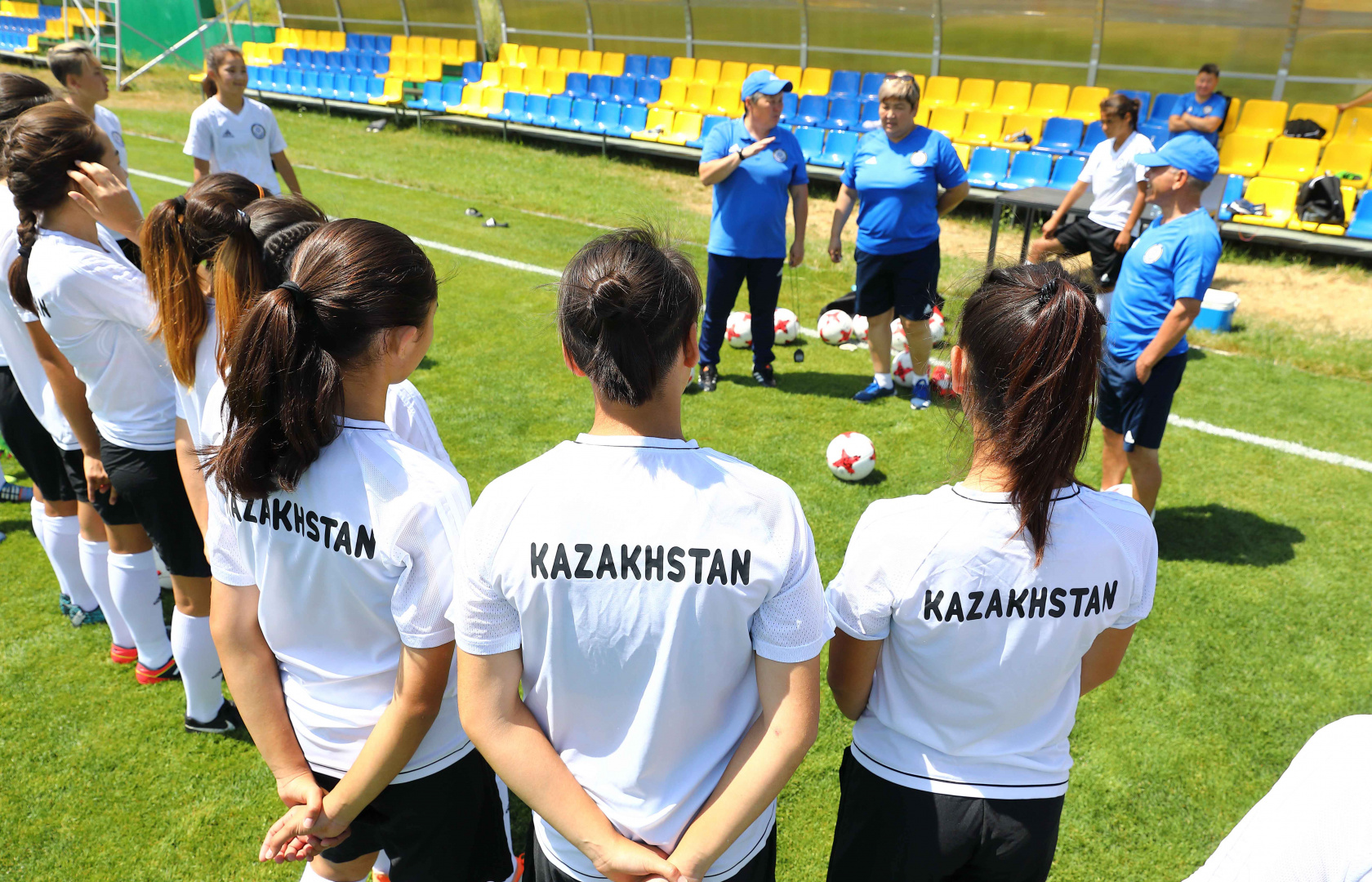 In total, the 4 national teams will take part in the tournament - Kazakhstan, Belarus, Azerbaijan and the Faroe Islands
The Kazakhstan women's U17 team will hold a pre-season training on the basis of the national teams in Talgar from April 27 to May 5.

List of players:
Goalkeepers: Aigerim Tuimebayeva, Anastasia Khokhlova
Defenders: Yasmina Mukasheva, Angelina Khabueva, Alena Ivanova, Nazmina Sagatova, Sabina Samatova, Aizhan Abylgazieva, Kamila Sovet, Christina Shustova, Aynur Baysufinova
Midfielders: Eldana Aitimbetova, Bibigul Khasenova, Ramina Imanzhanova, Perizat Serik, Laura Rakhmetzhan, Olga Plotnikova
Forwards: Sabina Elubayeva, Jasmina Almaskyzy, Adel Abzhan
Coaching staff: Orynbasar Daurenbekova - senior coach, Abduvait Yuldashev - assistant senior coach, Madina Shoikina - goalkeeper coach, Saule Kadyrbaeva - doctor, Aiman Beysenova - massage therapist, Anastasiya Zhuravleva - manager, Talgat Nurmukhambetov - administrator.
UEFA Development Cup 2019 Fixtures
May 7
Azerbaijan - Faroe Islands
Belarus - Kazakhstan
May 9
Faroe Islands - Kazakhstan
Belarus - Azerbaijan
May 11
Kazakhstan - Azerbaijan
Fare Islands - Belarus
Recall that last year, our team took 2nd place at the UEFA Development Cup, beating the teams of Belarus and Romania, and losing only to the hosts of the tournament - the Georgian team.