KFF representatives take part in UEFA coaching workshop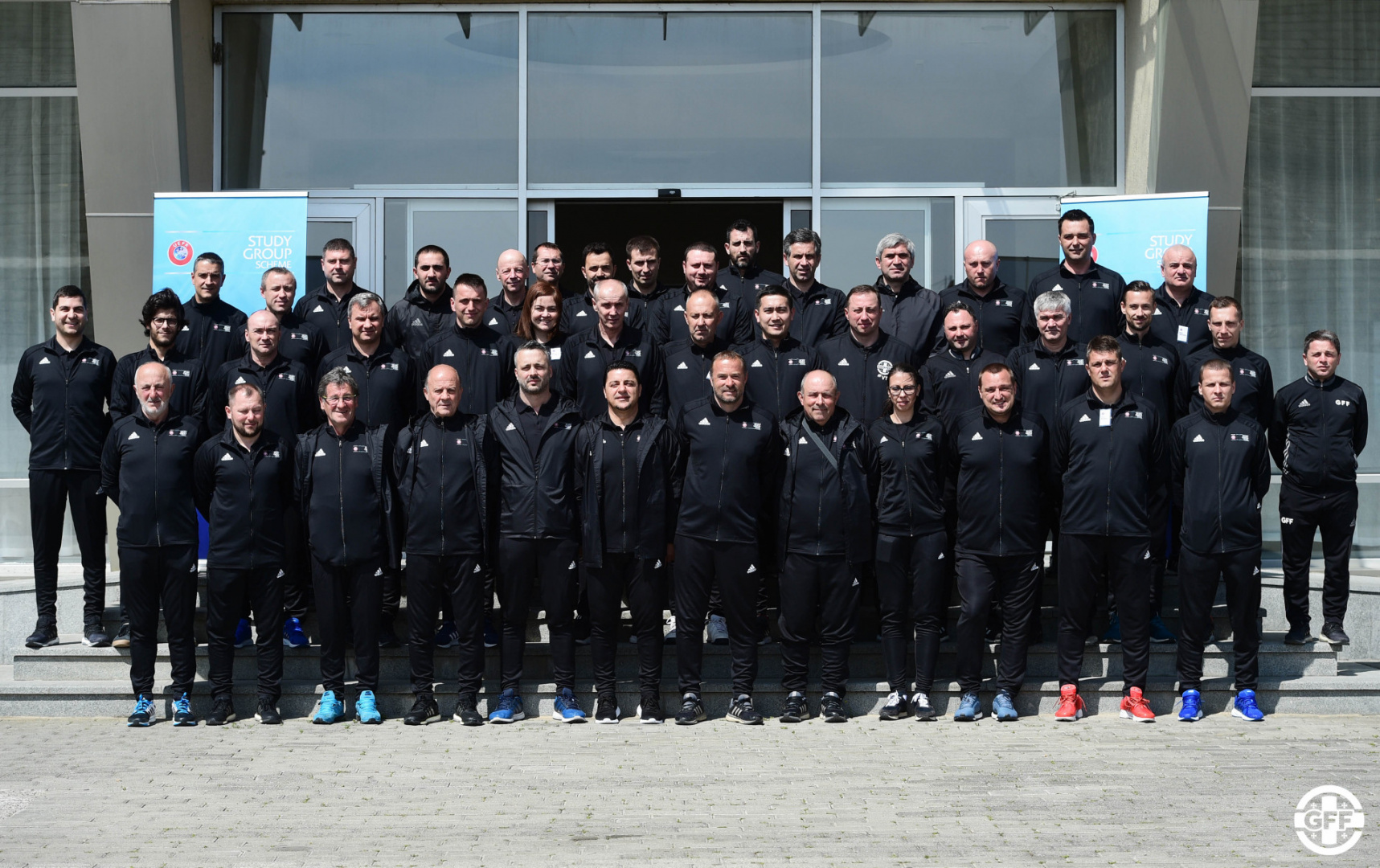 UEFA has delivered this workshop in different European countries for the eighth year. Georgia hosted the event for the first time. The event took place at the David Petriashvili Stadium in Tbilisi and was attended by speakers from UEFA and the KFF Technical Director Ghenadie Scurtul. The course was delivered with representatives from Albania, Andorra, Bosnia and Herzegovina, Bulgaria and Moldova.
The main goal of the project is to provide information on all the latest developments in the field of coaching, to discuss problems and their solutions, to improve the work of football coaches as whole.