Dmytro Nepohodov: 'There are no weak teams, so we need to play with maximum focus against San Marino'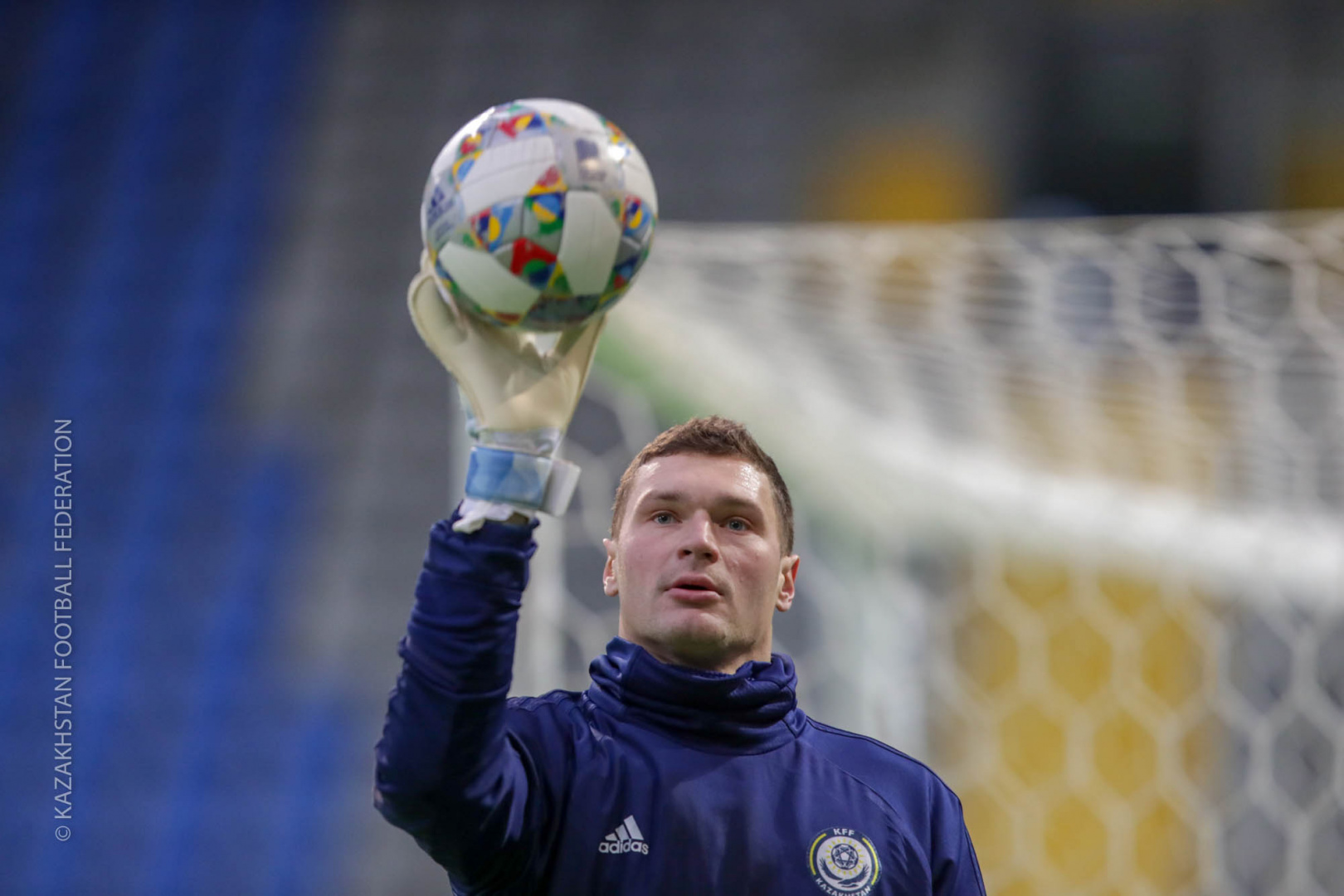 - Dmytro, your debut in the main squad of the national team took place in the UEFA Nations League match against Georgia in Tbilisi. What emotions did you experience playing for the national team country for the first time?
- Emotions were very positive; to represent Kazakhstan at such level is very responsible and honorable for me personally and for my family. After that match, I got many calls with congratulations. The only thing that upset is the negative result. However, we need to move on and work hard, even after the victories.
- You played the next match for the national team at a training session against Moldova. The match took place under the leadership of Michal Bilek. How did the change of coach affect the game of the national team as a whole and to you in particular?
- Each coach has his own view on football and, of course, Michal Bilek and StanimirStoilov have different training, tactics, etc. Both of them are professionals in their field. However, for football players there were no problems in adapting to the new style of work.
- The UEFA Euro 2020 qualification started for Kazakhstan with two home matches, which were very different. What could you single out in the game of our team against the national team of Scotland?
- We can say that in the match with Scotland we managed to do everything that we gained in training. Moreover, quick goals gave us even more confidence in their actions. Therefore, it turned out to achieve such a result.
- How do you rate your performance in the EURO-2020 qualifying match against Russia?
- You know, in football, probably, every player has such matches when everything goes wrong. That is how the match turned against the Russians. I would like to thank the fans who supported us. Of course, I want to apologize to them for the result against the Russian national team.
- What can you say about the preparation for the match against San Marino?
- There are no weak teams, remember our away match with Andorra. I think we need to play with the maximum concentration with San Marino
- What would you like to say to our fans?
- Once again, I want to thank the fans for their support. I hope that you will come to cheer for us in the match with the San Marino national team, and we will try to show a beautiful game and, most importantly, we will win together with you!