Thank you for your support!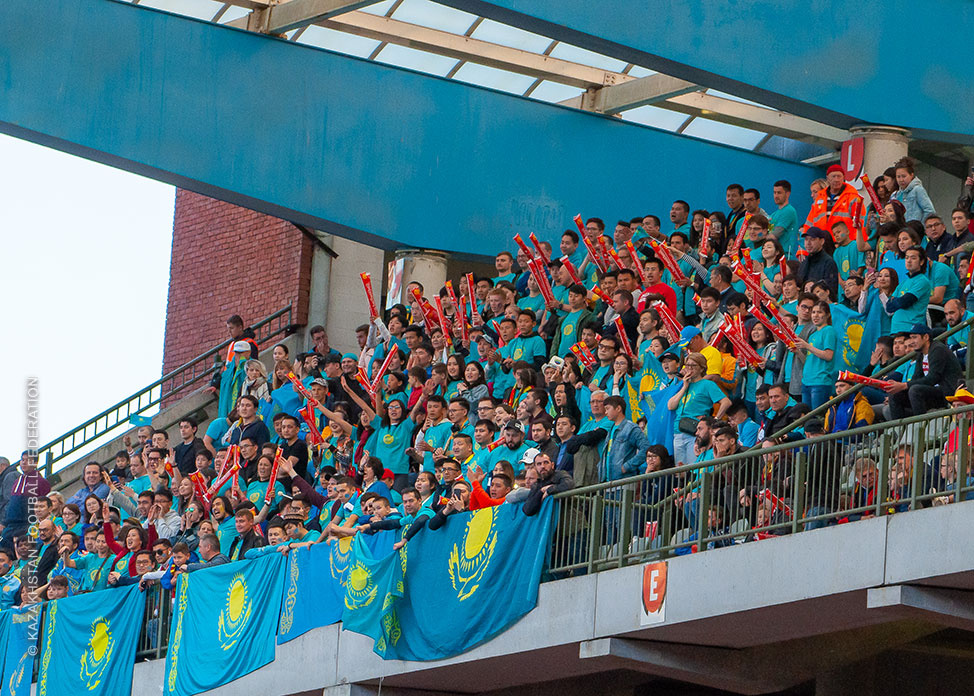 A lot of fans were watching the match Kazakhstan vs Belgium by their TV screens. Our team was not left without support in Brussels. In total, about 400 people arrived in the capital of Belgium, to support our players. Among them were Kazakhstani people who live in Belgium and fans of our team who came from neighboring European countries.
Kazakhstan Football Federation thanks all the fans. Your support is important for the national team. KFF also thanks the Embassy of the Republic of Kazakhstan in Belgium for assistance in organizing the work process.