Introduction of the Rivals: San Marino National Team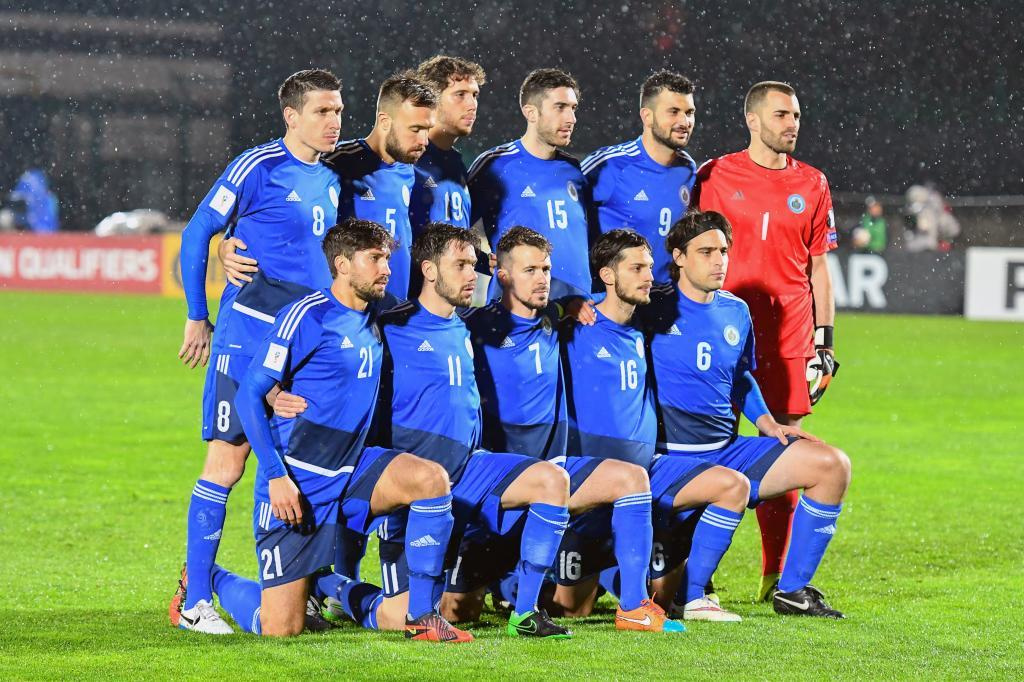 San Marino is an enclaved small-sized country, surrounded by Italy. In its current borders, San Marino is the oldest state in Europe.
About 15-16 amateur teams take part in the San Marino Championship every year. Only the one team, San Marino, is a professional football club. This club plays in the low division of Italy, controlled by the San Marino Football Federation.
The head coach of the San Marino team is the 66-year-old Italian Franco Varrella.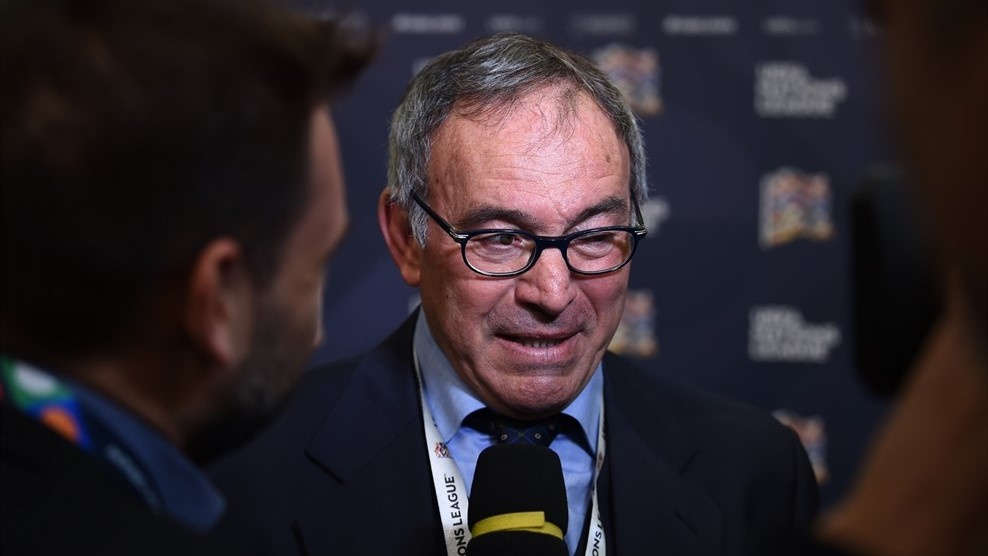 Elia Benedettini is the only one professionalfootball player, he is a goalkeeper of FC Novara. For the national team, 23-year-old Benedettini played only 7 matches, but before that he had played for the national U17 and U21 teams. Benedettini is not the main goalkeeper in Novara. In 2018, he played all the games in the UEFA Nations League, conceding 16 goals.
Franco Varrellauses the 4-3-3 game formation popular in Europe. 24-year-old Michael Battistini (Libertas) plays in defense.32-year-old DavideSimoncini (Libertas) and 20-year-old Michele Cevoli (San Marino Calcio) play in the center of defense. 32-year-old Mirko Palazzi (Tre Penne) plays on the left.
Alessandro Golinucciand Enrico Golinucciare central midfielders. Marcello Mularoniis a 20-year-old midfielder.
José Adolfo Hirsch, Filippo Berardi and Nicola Nanni are forwards. Jose Hirsch is one of the experienced footballers in the team. He is 32 years old and he plays in La Fiorita 1967. 22-year-old Filippo Berardi (Monopoli). The most promising forward is 19-year-old Nanni (Crotone). Nicola is not considered a player in the starting line- up, however, he has little experience in Serie B and Italy Cup.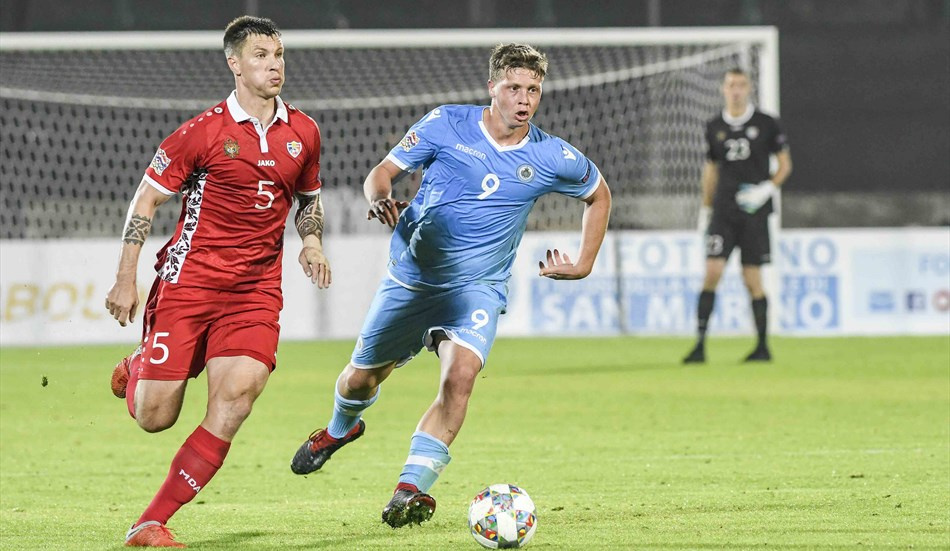 Top players
Davide Simoncini and Matteo Vitaioli played 36 matches for the national team. The debut for the national team of 32-year-old center back David Simoncini took place in 2006. Now he plays in Libertas. Vitaiolli is three years younger than Simoncini, but he played as many games as David. And his debut took place in 2007.
Top scorers
Actually, there is no a best scorer in the squad. The fact is that the San Marino team played the first match in 1986. For 32 years, this team scored only 23 goals. According to the results, San Marino fans see one goal of their national team every year and a half. It means that every goal scored is a real holiday.
There were 23 players pre-selected for the UEFA Euro 2020 qualifying matches(against Cyprus and Scotland, note the KFF press service). Only one player ever scored a goal - this is a 32-year-old defender Mirko Palazzi.
Team Legend - Massimo Bonini
San Marino national team pride is a former player of Juventus Turin - Massimo Bonini.
Massimo Bonini was born in 1959. During his professional career, he played for various clubs in Italy. He played 192 matches from 1981 to 1988 in Juventus. Massimo is a three-time champion of Italy Bianconeri.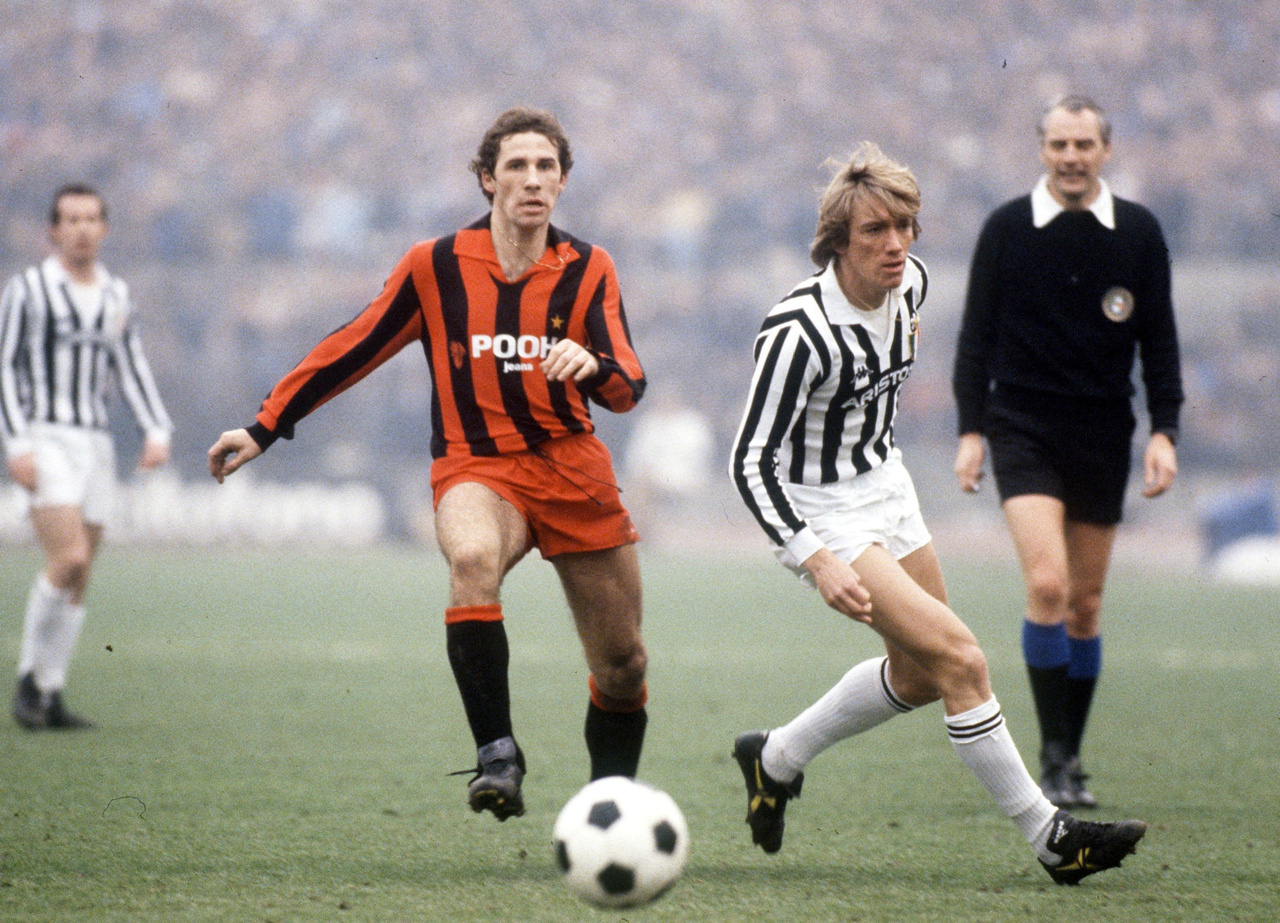 He was born in San Marino, however, first he played for the Italian national youth team, as the San Marino Football Federation was not officially recognized by UEFA. Bonini could play for Italy, only forever renouncing San Marino citizenship, which the football player did not want and, thus, he never played for the first Italian team.
In 1990, UEFA still officially recognized the Football Federation of San Marino and Bonini was able to play for his country, having played 19 matches, some of which he played, completing his club career.
In 2004, on the anniversary of the UEFA, the San Marino Football Federation was asked to choose the best football player in the last 50 years in San Marino. Massimo Bonini became one of the UEFA Golden Players.