Сrushing Victory Over San Marino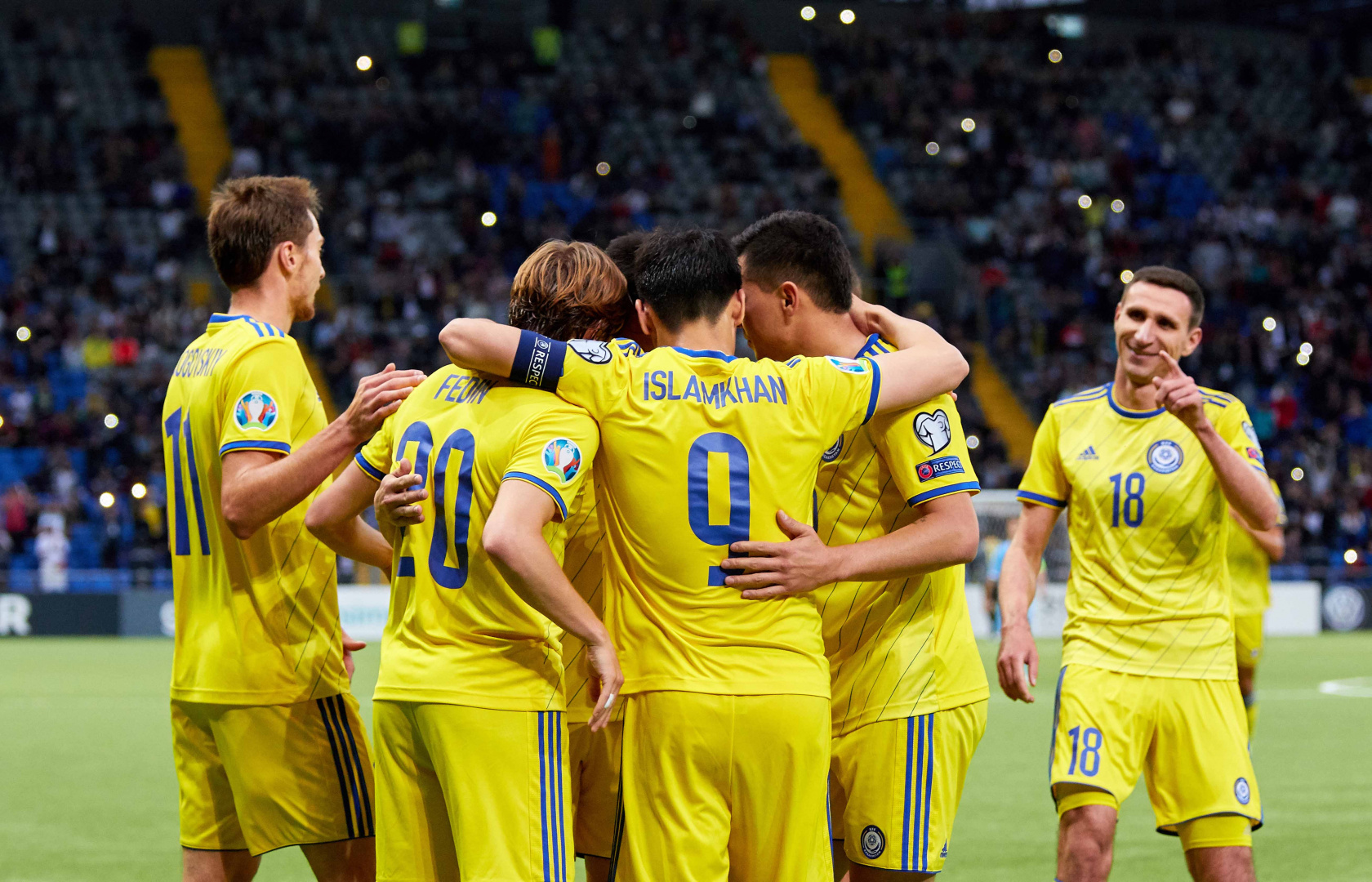 From the beginning of the match, Kazakhstan took the lead.
Islambek Kuat scored the first goal at the end of the first half.
In the 62nd minute, Dmitry Shomko passed to Maxim Fedin, who scored the second goal - 2:0.
Gafurzhan Suyumbayev with a long-range shot scored the third in the 65th minute - 3:0.
In the 79th minute, Bauyrzhan Islamkhan scored from outside the penalty area and the final score was 4:0.
The Kazakhstan national team coached by Michal Bilek achieved a major victory and earned three points.
Kazakhstan vs San Marino - 4:0 (1:0)
Goals: Kuat 45 + 1, Fedin 62, Suyumbayev 65, Islamkhan 79
Yellow cards: Erlanov 31, Shomko 90 - Censoni 48, Brolly 60
Kazakhstan: Dmitro Nepogodov (gk) - Yan Vorogovskiy, Temirlan Erlanov, Sergey Malyy, Dmitriy Shomko, Gafurzhan Suyumbaev, Askhat Tagybergen, Islambek Kuat (Yuriy Pertsuh 84) Bauyrzhan Islamkhan (c), Abat Aimbetov (Maxim Fedin 58) Bauyrzhan Turysbek (Toktar Zhanggylyshbay 69).
Subs: Stas Pokatilov (gk), Igor Shatskiy (gk) - Eldos Akhmetov, Olzhas Kerimzhanov, Abzal Beisebekov, Alexandr Marochkin, Timur Dosmagambetov, Georgy Zhukov.
Head coach - Michal Bilek.
San Marino: Elia Benedettini (gk) - Davide Cesarini (Manuel Battistini 76), Michael Battistini (Enrico Golinucci 46), Lorenzo Lunadei, Fabio Vitaioli, Matteo Vitaioli (c) (Marco Bernardi 83), Nicola Nanni, Marcello Mularoni, Andrea Grandoni, Luca Censoni, Christian Brolli.
Subs: Matteo Dzavoli (gk), Simone Benedettini (gk) - Mirco Palazzi, Nicolo Angelini, Michele Chevoli, Danilo Rinaldi, Alessandro Golinucci, Luca Tosi, Fabio Tomassini.
Head coach - Franco Varrella.
Referees: Bartosz Frankovski, Marcin Borkowski, Radoslaw Seika (all - Poland)
11.06.2019. Astana Arena, Nur-Sultan. 18 652 spectators.