Michal Bilek: 'We want to keep the third place in the group'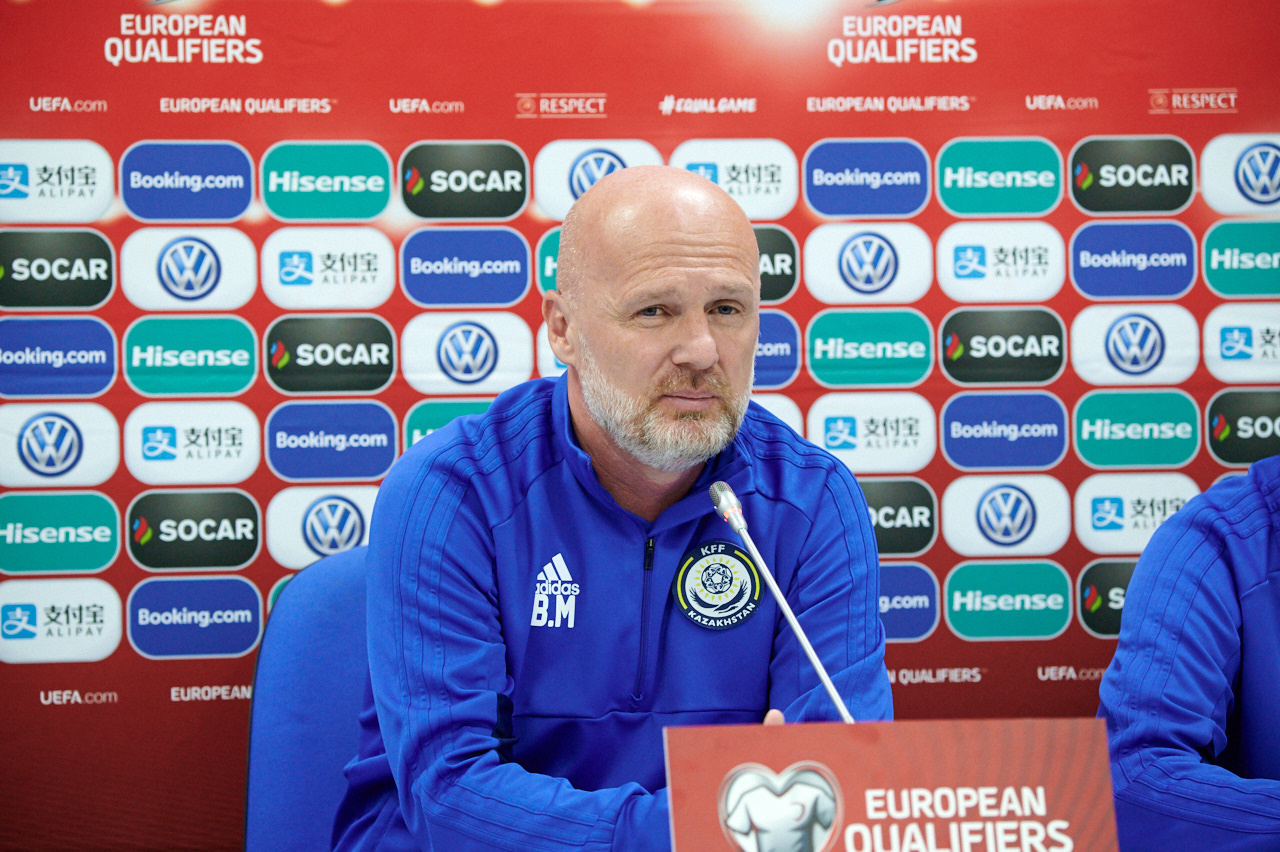 - Why didn't you call up Murtazayev, who is in good shape, but you called up Khizhnichenko and Zainutdinov?
- Regarding Murtazayev, FC 'Astana' and our team play different systems. Roman Murtazayev does not fit our system - with three central defenders and two wing backs. Instead of Shchetkin and Aimbetov, who have been injured, we called up Sergei Khizhnichenko, who has played three good matches for Astana. His playing style is similar to Shchetkin's, so that is why we chose him. As for Zainutdinov, we always can always rely on him, but, unfortunately, he was injured. He recovered and came on during the Russian Championship match and even scored a goal.
- Did Duman Narzildaev deserve a call-up to the national team?
- He was on the extended list. Duman played well in the finals of the Kazakhstan Cup and scored a decisive goal. But he still needs to work hard.
- The Kazakhstan national team during the whole qualifying round played from defense. Will we play the first number tomorrow?
- I would not say that we played the second number. In the game with Scotland, we won and scored three goals. We always want to win. We have every chance to take three points and keep the third place in our group.
- The Brazilians are betting on dribbling, the Spaniards - tiki-taka, English football - power. What can you say about the national team of Kazakhstan?
- I want my players to play organized football.