Kazakhstan U-17 Plays First Match at Euro-2020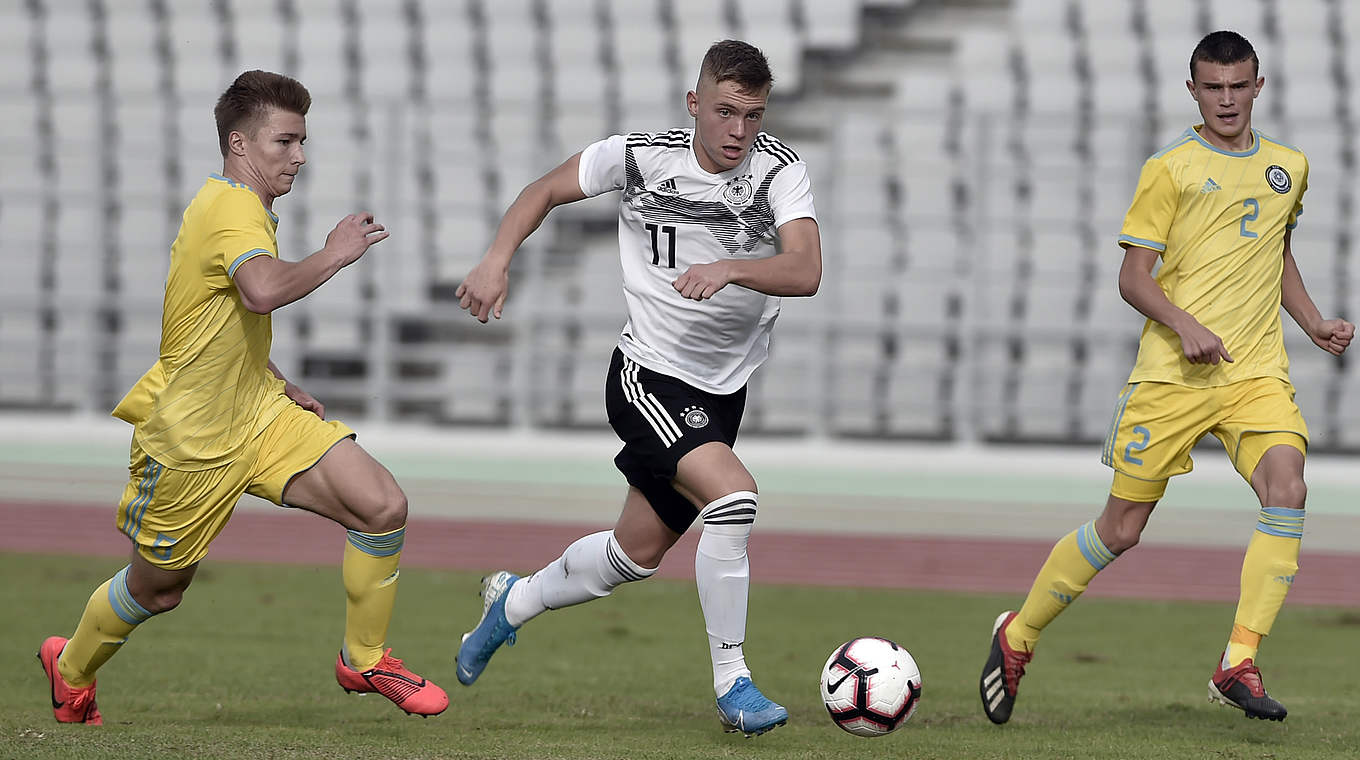 Germany U-17 - Kazakhstan U-17 - 5:0 (3:0)
Goals: Torben Rhein 10, 27, Turan Calhanoglu 15, Luca Netz, 74, Danny Schmidt 77
Germany U-17: Lord (GK), Semik (Bruckner 46), Andresen (Aliu 63), Suver, Arrey-Mbi, Kesik (Krahn 46), Lutke-Frie, Calhanoglu, Rhein (C) (Schmidt), Netz, Roos Trujillo (Zib 73).
Coach - Christian Wuck
Kazakhstan U-17: Pivkin (GK), Tkachenko, Shirobokov, Kalau (Rakhimzhanov 67), Yakovlev (Chirkov 54), Azatov (Amantayev 40), Somov, Khalmatov, Satyshev, Ankudinov (Orda 40), Kenzhebek (C) (Dulatov 67).
Coach - Almas Kulshinbaev.
Referees: Alexander Tyan, Anatoly Bodyan (both from Moldova) Kostas Triantafillou, Stefanos Koibarakis (both from Greece).
13.11.2019. Patras, Greece. Pampeloponnisiako Stadium.
Kazakhstan will play the next match against their peers from Greece. The match takes place on November 16th.