Kazakhstan U17 Team Are Preparing for Euro-2020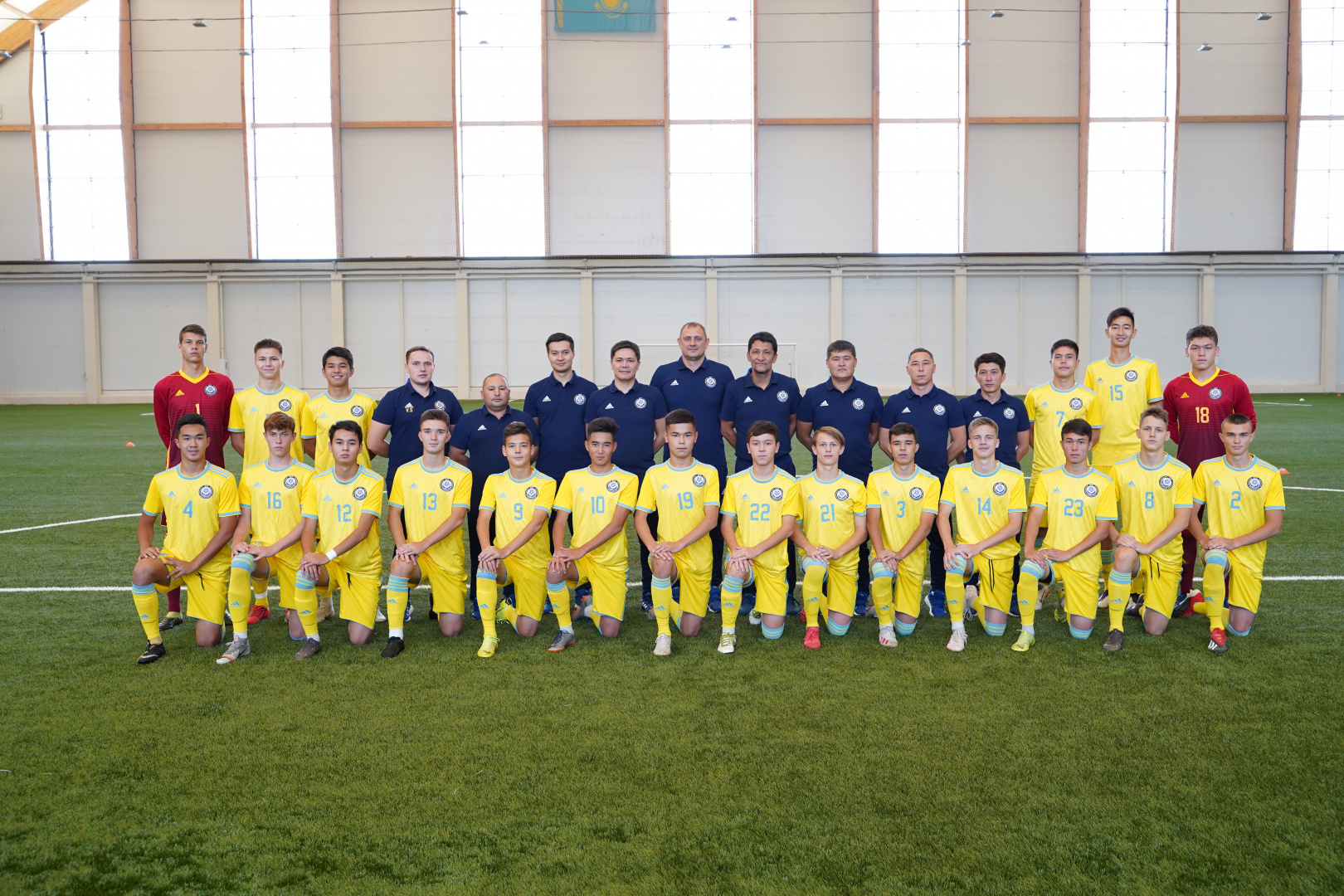 The head coach, Almas Kulshinbaev, called up 25 football players for the preparation. On November 10, a friendly match is planned with one of the Almaty football clubs, after that, the 20 players from the list are going to Greece for the UEFA Euro-2020 qualifying tournament.
Kazakhstan U-17 squad:
Goalkeepers: Nikita Pivkin, Temirlan Anarbekov, Sultanbek Dosakhanov (all - Kairat)
Defenders: Alexander Shirobokov, Arsen Azatov, Egor Tkachenko, Sultan Askarov, Asyl Sarmantai, Daniyar Orda (all - Kairat), Askar Satyshev (Ontustyk)
Midfielders: Danil Somov, Zhannur Kukeev, Roman Chirkov, Dmitry Filippov, Alexander Mrynsky, Diaz Kushkunbaev (all - Kairat), Murojon Halmatov, Kudaiberdy Narkulov, Miras Amantayev (all - Ontustykov), Vadim Yakovlev (Zimbru, Moldova)
Forwards: Alisher Rakhimzhanov, Galymzhan Kenzhebek, Daniyar Dulatov (all - Kairat), Abzal Kalau (Ontustik), Daniil Ankudinov (Marset, Spain).
Coaching staff: Almas Kulshinbaev - head coach, Rafael Urazbakhtin - assistant head coach, Evgeny Ovchinnikov - goalkeeper coach, Akhmatkhon Iskandarov - doctor, Stanislav Vedler - massage therapist, Bolat Adambekov - manager.
UEFA Euro-2020 Fixtures:
13/11/2019. Germany U-17 v- Kazakhstan U-17
16/11/2019. Greece U-17 - Kazakhstan U-17
19/11/2019. Kazakhstan U-17 - Azerbaijan U-17.