Askar Abildayev: 'We simply have no right to finance TV broadcasting...'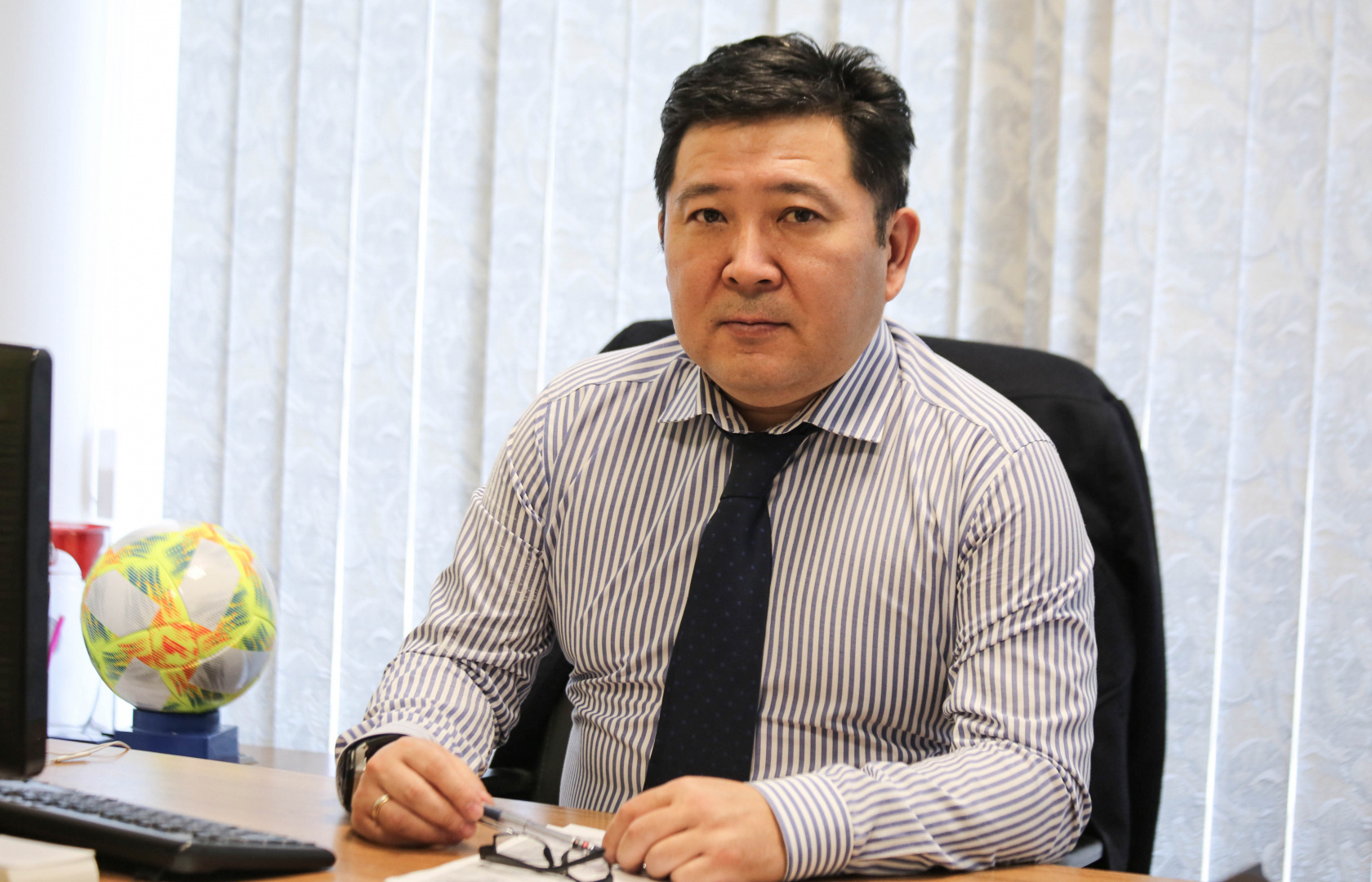 The recent performance of the national futsal team in the main round of the 2020 FIFA Futsal World Cup qualification turned out to be very bright and successful. Our team won all matches and took the first place in its group. Both the players and the coaching staff worked hard to achieve such high results, the Kazakhstan Football Federation also created good conditions to prepare the team.
Before the start of the current qualification, our team took part in the International Tournament 'Caspian Cup', which took place in the Russian city of Astrakhan. Thus, the team got an excellent chance to prepare, playing with the Russians, Iranians and Azerbaijanis. The Kazakhstan futsal team occupies the fourth place in the UEFA ranking. After the tournament, the KFF President Adilbek Jaxybekov supported the proposal to arrange the Super Cup and the preliminary stage of the Kazakhstan Cup in Atyrau that is close to Astrakhan.
As for the calendar matches of domestic competitions, for example, 16 teams take part in the current Kazakhstan´s Cup. The semi-finals will consist of two matches. Accordingly, these matches will be held on November 28 and December 13 of this year. The final will take place on December 18 in Nur-Sultan.
KFF also organizes and conducts junior and youth championships of Kazakhstan. Competitions between these groups are held in three age categories. In each of them, participating teams must play in four tournament stages.
Returning to professional matches, I want to focus on the fact that, being in the top five of the official UEFA ranking, Kazakhstan futsal is only occasionally broadcast on national television.
A few months before the start of our competitions, the meeting between the KFF departments and the director of the Qazsport TV channel Pavel Tsybulin took place. The fixtures of international and domestic tournaments, rarely broadcast on television, but worthy of the attention of a wide audience, were sent to him in advance.
Alas, this season there was no broadcast of the World Cup qualification, as well as during the Caspian Cup. The Kazakhstan´s Cup and the Super Cup are also not available on TV screens. Of course, we are trying to solve this situation.
In a timely manner, the KFF YouTube channel organized a video review of all the matches in the Caspian Cup and the World Cup qualification. The Super Cup and the preliminary stage of the Kazakhstan Cup were available online.
By the way, among amateurs there is an incorrect point of view that the responsibilities of the Kazakhstan Football Federation include the organization and financing of television broadcasts of matches of national teams. In this regard, I want to clarify that KFF, as an exclusively tournament department, has high financial and organizational responsibility for the educational process, methodological, medical, logistics, transport and other support of the national teams.