Kazakhstani Rivals in the 2020 Futsal World Cup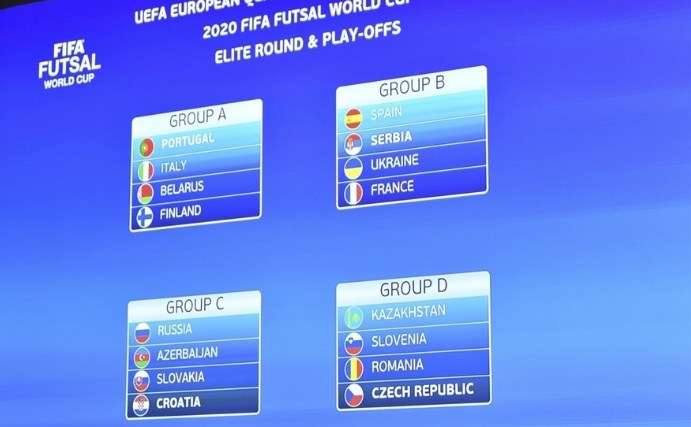 Group D: Kazakhstan, Slovenia, Romania, Czech Republic (hosts)
Elite round matches will be held from January 28 to February 2, 2020.
The four group winners will qualify for the finals in Lithuania from 12 September to 4 October.
The four runners-up will go into the play-offs on 9 and 12 April for the remaining two UEFA berths.
Please recall that Kazakhstan took the first place in its group in the main round, having played against Albania (4:0), Holland (5:0) and Romania (4:2).