Kazakhstan National Team's Squad for matches against San Marino and Scotland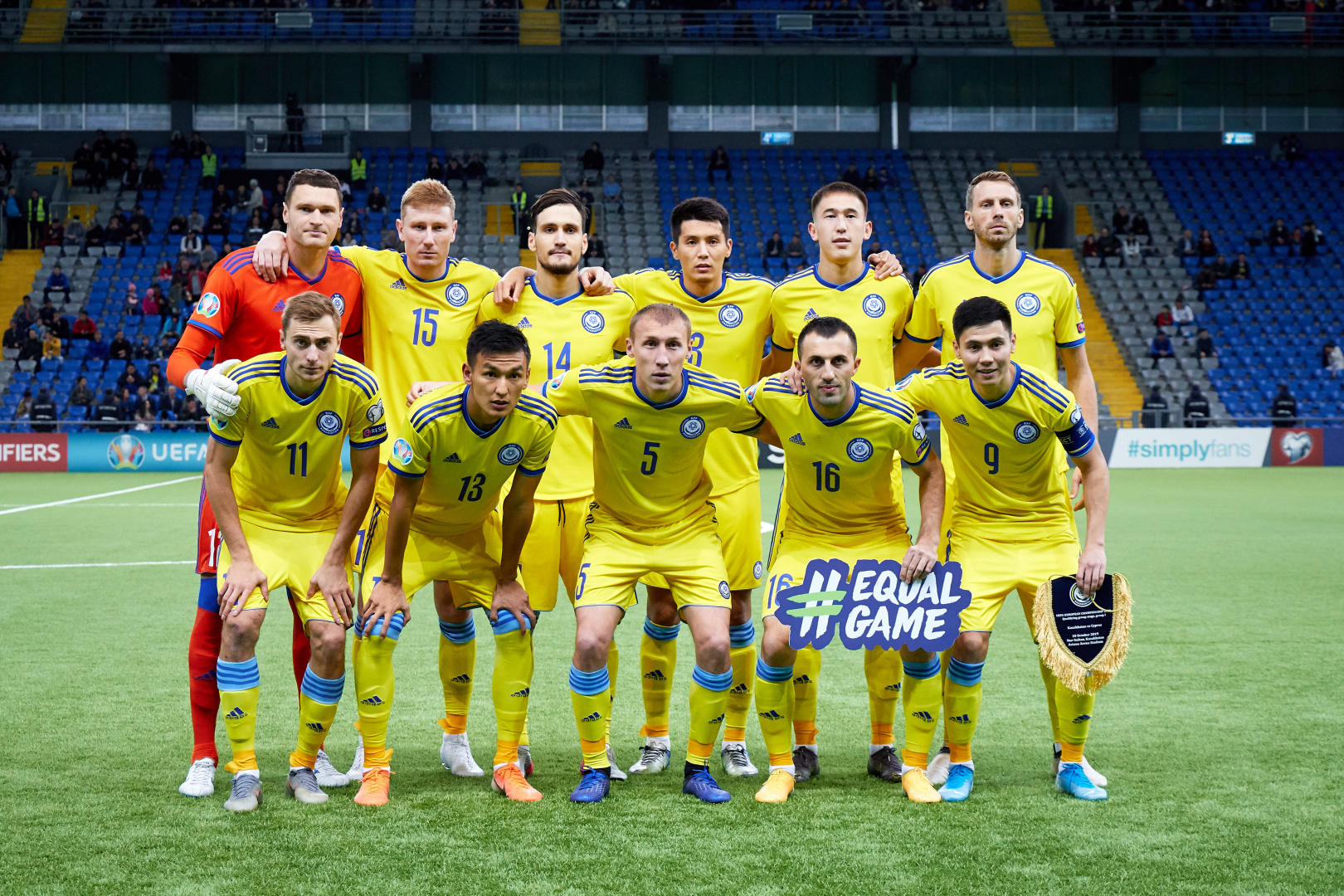 The list includes 23 players:
Goalkeepers: Dmitro Nepogodov (Ordabasy), Stas Pokatilov (Kairat), Igor Shatskiy (Shakhter)
Defenders: Abzal Beisebekov, Yuriy Logvinenko, Dmitriy Shomko (all - Astana), Nuraly Alip, Gafurzhan Suyumbayev (both - Kairat), Alexandr Marochkin (Kaisar), Temirlan Erlanov, Sergey Malyy (both - Ordabasy), Olzhas Kerimzhanov (Zhetysu), Yan Vorogovskiy (Beershot, Belgium)
Midfielders: Yuriy Pertsukh (Astana), Aibol Abiken, Georgy Zhukov, Bauyrzhan Islamkhan, Islambek Kuat (all - Kairat), Askhat Tagybergen (Kaisar), Baktiyor Zainutdinov (Rostov, Russia)
Forwards: Maxim Fedin (Tobol), Aleksey Shchotkin (Ordabasy), Abat Aimbetov (Aktobe).
Subs: Vladimir Plotnikov, Yerkebulan Seydakhmet (both - Kairat), Aslanbek Kakimov (Aktobe), Serikzhan Muzhikov, Roman Murtazayev, Sergei Khizhnichenko (all - Astana), Aslan Darabaev, Erkin Tapalov, Aybar Zhaksylykov (all - Zhetysu), Duman Narzildaev (Kaisar), Marat Bystrov, Timur Dosmagambetov, Tokhtar Zhanggylyshbay (all - Ordabasy), Victor Dmitrenko, Azat Nurgaliyev, Bauyrzhan Turysbek, Ruslan Valiullin, Dmitry Miroshichenko (all - Tobol ), Gevorg Najaryan (Shakhter).
Coaching staff: Michal Bilek - head coach, Michal Hipp - assistant head coach, Talgat Baysufinov - assistant head coach, Nikolay Rodionov - goalkeeper coach, Marat Yeslyamov - physical trainer, Tadeush Perekhod - doctor, Evgeniy Karnaukhov - massage therapist, Aleksey Gudzev - massage Dmitryi Nikolayev - massage therapist, Timur Kusainov - analyst, Bauyrzhan Eldenbaev - video therapist, Maxim Schaubert - administrator, Dinmukhamed Oralov - kit manager, Nurken Mirzagaliev - media officer.
Please recall that the Kazakhstan national team will play against San Marino on November 16, and against Scotland on November 19.