Yuliya Myasnikova: I hope that in the near future, our national team will rise to its feet, and will show great results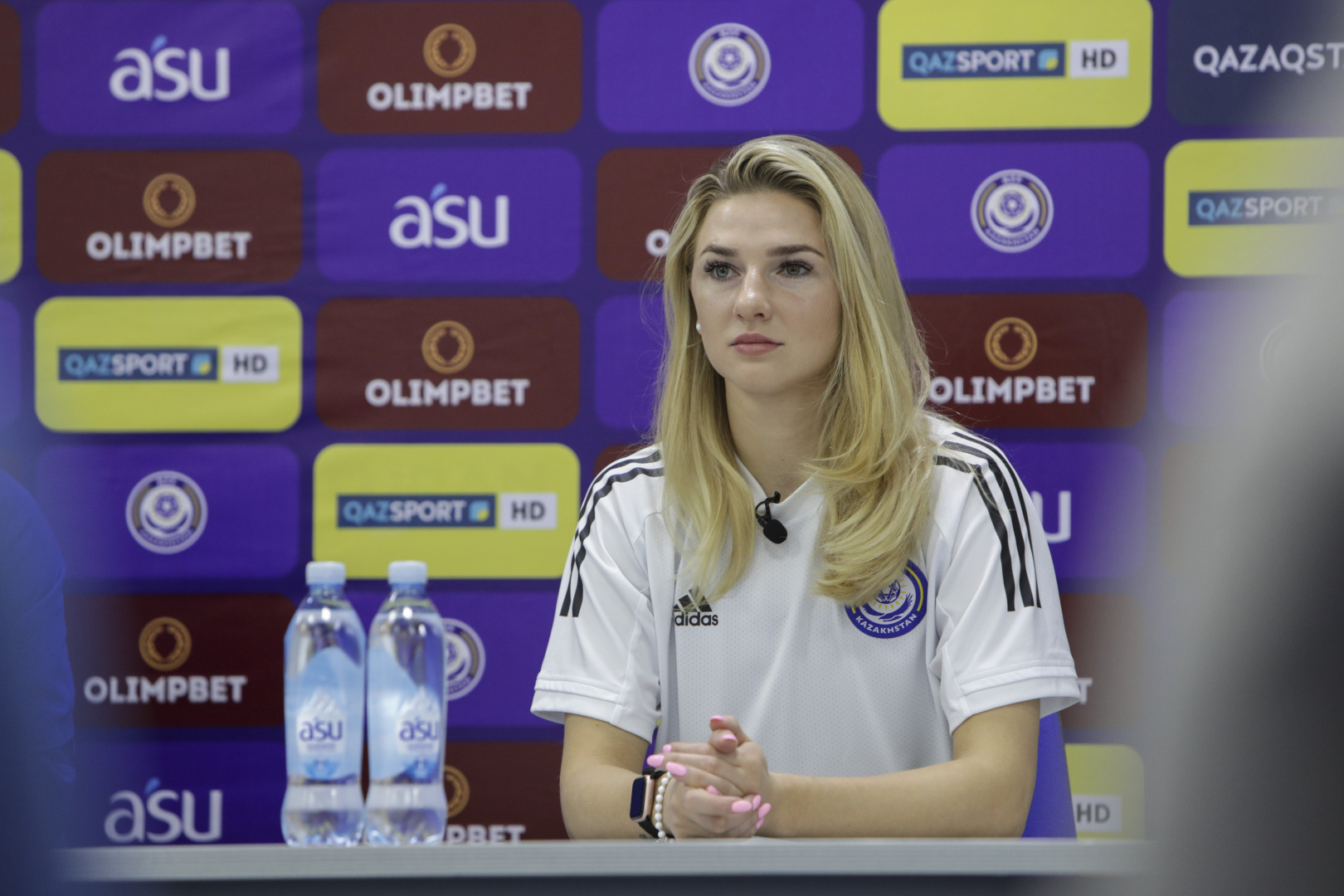 - Yuliya, after the matches in September in the National Team you published a quite sentimental post on Instagram, where you tackled the problem of Women's Football in Kazakhstan. What were your feelings when you have arrived to the National Team?
- It was more of an emotional outburst after unfortunate results. It is always hard to lose a game, when you arrive to the National Team with big desires. We always want to play and win. Unfortunately, most of the players who could have helped us in the upcoming games, have retired from the National Team. Currently, the selection process is taking place, the young generation is at our sight. I really hope that in the near future our National Team will rise to its feet, and show great results. Because the desire to play is always there. Girls arrive to the National Team with great love and desire, that is why we always want to win.
- How do you rate Begaim Kirgizbayeva's job as an assistant manager?

- I worked with Begaim in "BIIK", "Almaty KTZ" and the National Team. Of course, we want to wish her good luck. It is a big pleasure to work with a person, who you recently used to play with in the team, but now she has got a new path, and I want to wish her the best!

- Which factors can you highlight for the development of Women's Football in Kazakhstan?

- I want to mention that Women's young footballers receive a special attention nowadays. As we have said before, players retire, create families, some go within a different direction in their careers. Our youth is our salvation, the development of youth football. God forbid, in the next couple of years we will see the new talented generation.