Aitpai Jamantayev: We will put all our effort to play well against Slovenia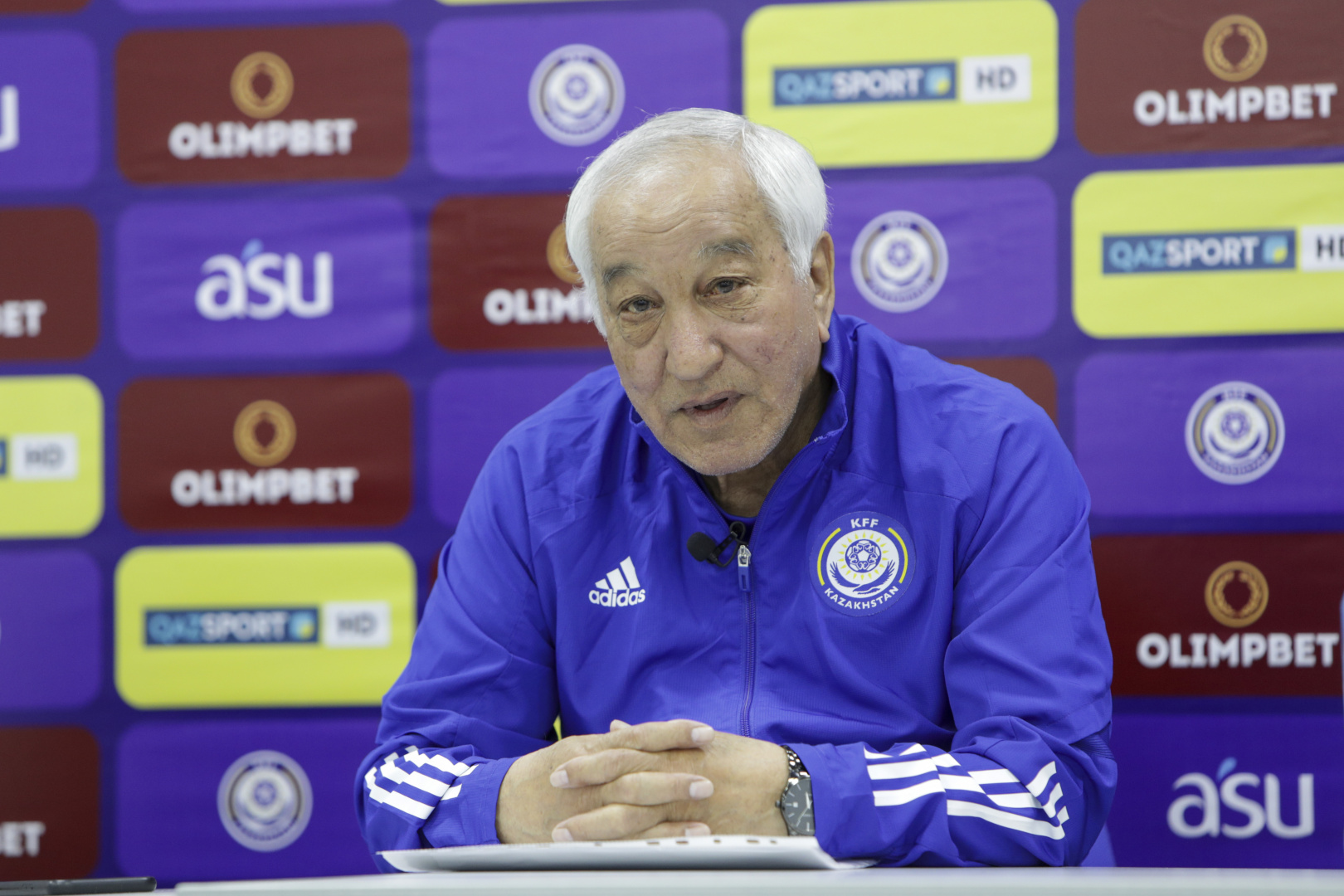 – It was quite unexpectable to become the coach of the national team again – says Aitpai Dzhamantayev. – I haven't worked with the team for over 3 years. After that I was offered to return to the National Team and accomplish the tasks for the current qualifying round.
Regarding the squad selection, there were some issues. The majority of the players that were forming the starting XI, have retired from the National Team.
If you can recall, we were inviting our youth to the National Team in 2017, and that is what forms the main squad currently. I can say that this squad has potential, however you need to remember that it will take time. We have a very good generation coming up, that were born in 2005-2006. Those are the players that are going to be invited soon to the National Team.
– Why hasn't Aida Gaistenova been called up?
– At the pre-season with "Enisey FC", Aida got injured, and currently is rehabilitating.
– Also, the goalkeepers that are playing abroad were not called up. This is the likes of Angelina Portnova from Turkish Championship and Irina Sandalova, who is playing in Israeli Championship. What is the reason behind that?
– They both are considered as my graduates. I know their true qualities, but on the present day, I decided to call up Irina Saratovtseva and Nazym Ismailova. In addition to that we have decided to invite a young goalkeeper from "Okzhetpes", who was born in 2004, Victoria Zeynali. All candidates are kept on sight and everyone will get their chance.
– Are you happy with the current physical conditions of Irina Saratovtseva, considering that she is a free agent right now?
– On the present day, the level of Saratovtseva is above all the goalkeepers.
– There was a meeting held recently between the president of KFF Adlet Barmenkulov and the Women's National Team. Could you tell us more about that?
– Adlet Nazarbayevich told us that Women's Football will get an exceptional attention and support. He also wished us good luck in the upcoming matches. We really appreciate that, as the support of the board will bring extra motivation to the team.
– Begaim Kirgizbayeva has been included in the coaching staff. What is her job in the team?
– I was working with Begaim Saparovna in "Okzhetpes" for two years. She is very talented; she shows great results with Kokshetau Team in the Kazakhstan Championship. We will prepare her for the job as the Main Coach of the Women's National Team. You can say that she is my successor.
– What can you say about tomorrow's opponent – Slovenia National Team.
– We made quite significant analysis of their matches against France and Wales. It is a very interesting and technical team. Functionally, their players are prepared very well. Tomorrow will be tough game, however we have already played against top teams before and showed good performances. I cannot say definitely that we will win, but I can assure you that we will play our best football.
– Who is going to be the captain tomorrow?
– Everything will be sorted out tomorrow.
– Considering the level of the opponents, which teams do you think we are capable of taking point from?
– We lost both games against Greece, however I do think we should have won against them. I think we are capable of taking points from Estonia.